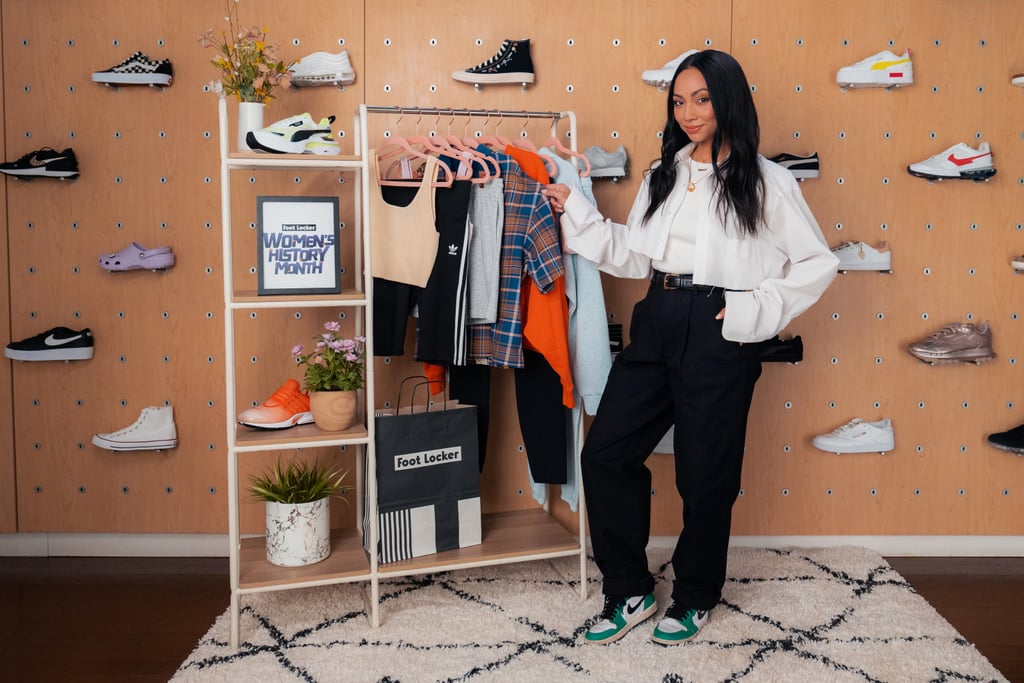 Stylist Monica Rose on the New Way to Dress For the Office

The last two years have upended office culture as we know it, which means our ideas around workplace style have also been forever changed. Gone are the days of stomping the hallways in heels and in their place is a penchant for all-around comfort, including the age-old sneaker.
Monica Rose is well-versed in sneaker culture, as a stylist who has put some of her famous clients like Shay Mitchell and Lauren London in the comfortable yet chic shoe silhouette. Now, she's helping everyday businesswomen figure out how to incorporate sneakers into their work-centric looks through a partnership with Foot Locker for Women's History Month.
In a video highlighting their collaboration, Rose styles creatives and entrepreneurs including Jessica Wu, Scottie Beam, Vic Jacobi, and Jenn Barthole in sneaker-anchored outfits for heading back to the office or traveling to a job interview.
Rose herself pairs her Air Jordan 1s with a classic white button-front shirt and high-waist belted trousers for the ultimate in cool yet professional office attire.
She believes it's time "to rewrite the rules to show that a business woman doesn't have to wear heels and a suit because she can pair that suit with cool sneakers," Rose tells POPSUGAR. "It's always been cool to wear sneakers, but it's even cooler now. And you can tailor the pants you're wearing with them or you can crop the pants to really show the sneakers off."
Read on for our interview with Rose about who inspires her, the shift to dressing her clients in sneakers instead of heels, why she launched her own e-commerce business, and more.
Source: Read Full Article