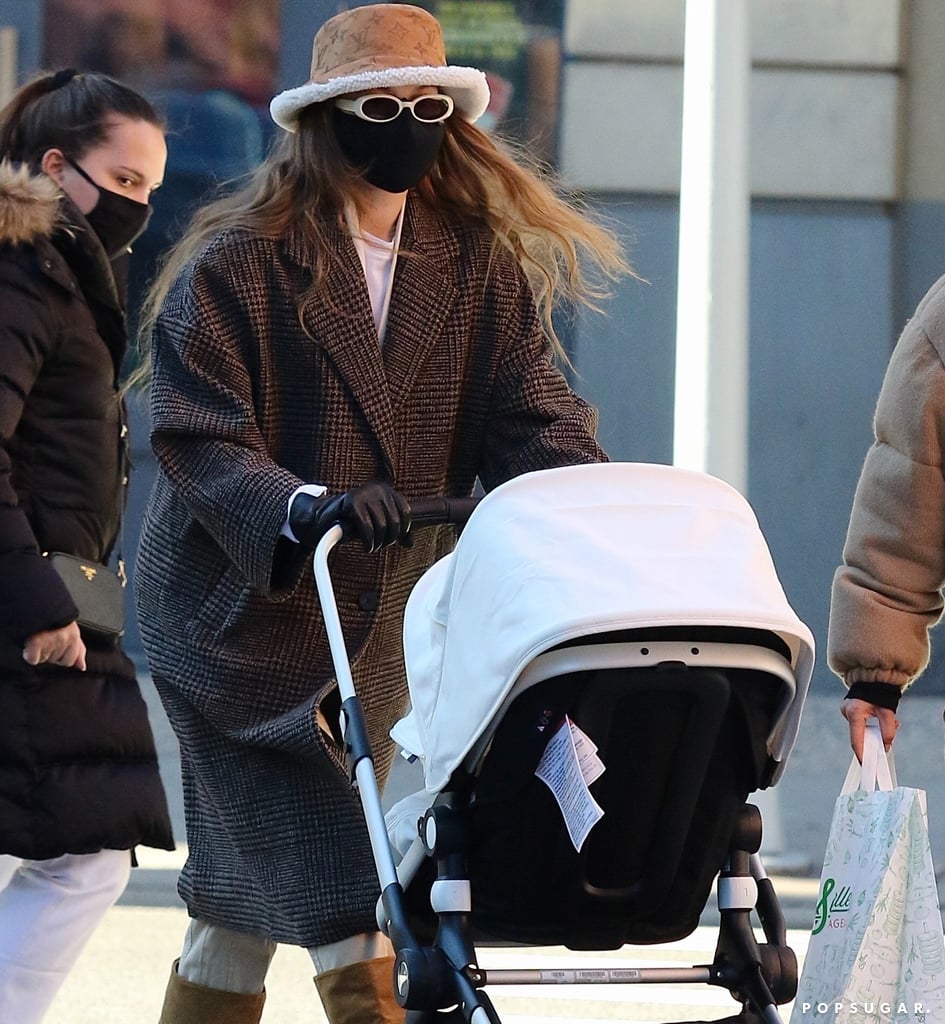 Hello, Gigi Hadid's Furry Bucket Hat — I Needed You, Like, Yesterday

Gigi Hadid has been spending time in New York City, where she's been spotted taking her baby girl for walks in incredibly chic outfits. Her latest consists of an oversize Mango check cocoon coat made of wool (it's shoppable at $150!), cream denim tucked into suede slouch boots, leather gloves, DMY by DMY sunglasses, and a covetable bucket hat. The shearling hat in question is Louis Vuitton's monogram design that technically offers a two-in-one option since you can flip it inside out to put the fuzzy material on full display. While the price of the item isn't listed on the site, most LV winter accessories like this one retail for well over $500.
Don't be discouraged. We, too, are loving this look, so we rounded up a handful of similar cozy hats that will help you pull off the look for just a fraction of the price. Gigi does have a knack for mixing high and low, and we like to see her rocking an affordable jacket with a luxury topper like this one. Let this be inspiration to us all as we dream up even more winter outfit ideas this season. Ahead, shop Gigi's exact coat and shades, and then check out all the great hats we found to make a similar statement on the street.
Source: Read Full Article