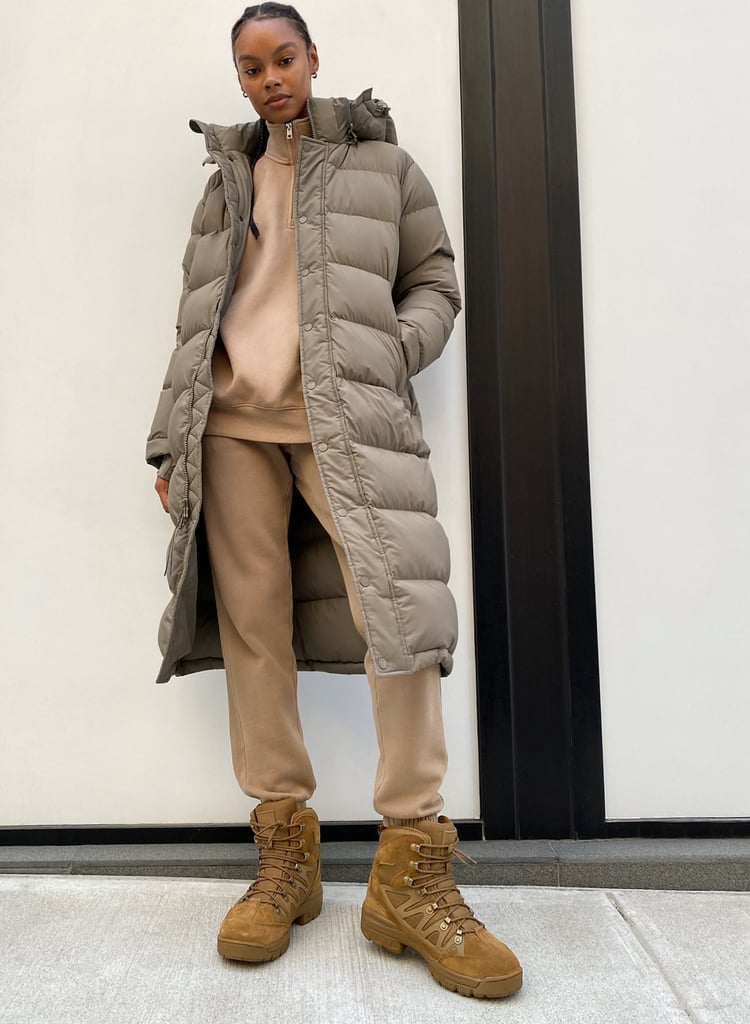 All Hail the Sleeping Bag Coat

As East Coast temperatures continue to plummet and nevertheless, outdoor dining persists, I found myself wondering how I'd survive the winter and at least attempt to be social. Let me preface this by saying that since childhood — in the suburbs of NYC, I should add — I've run cold. Like, very cold. At home, my space heater and I were inseparable, and ski trips required multiple layers of long underwear and two pairs of gloves at minimum. I complain about the weather more than my friends from Los Angeles and flat out refuse to leave my apartment if it's below freezing outside.
Suffice it to say, when New York governor Andrew Cuomo gave the green light for restaurants to operate even with wind chills in the single digits, I panicked. That is, until the sleeping bag coat. What is a sleeping bag coat, you ask? Basically what it sounds like: A long puffer jacket insulated with down fillers that deliver constant warmth, designed to envelop you in fabric, just like a padded bag specifically made for snoozing in.
For me, the love story began with Aritzia's Tna The Super Puff™ Long ($350). I first spotted the jacket on Instagram (where else?) and was immediately captivated by its sheer size. I'm no stranger to the original Super Puff™, but this longer version features epic proportions and a water-repellent and wind-resistant ripstop material that allows you to move around with reckless abandon. I'll be the first to tell you that this puffer is seriously toasty — it's even engineered to deliver warmth to -40°F. And 439 enthusiastic reviewers would agree. My personal favorite endorsement? "It's like wearing a marshmallow!" What could be better?
Opt for comfort this winter and get a head start on the sleeping bag coat trend by shopping our favorite styles below.
Source: Read Full Article