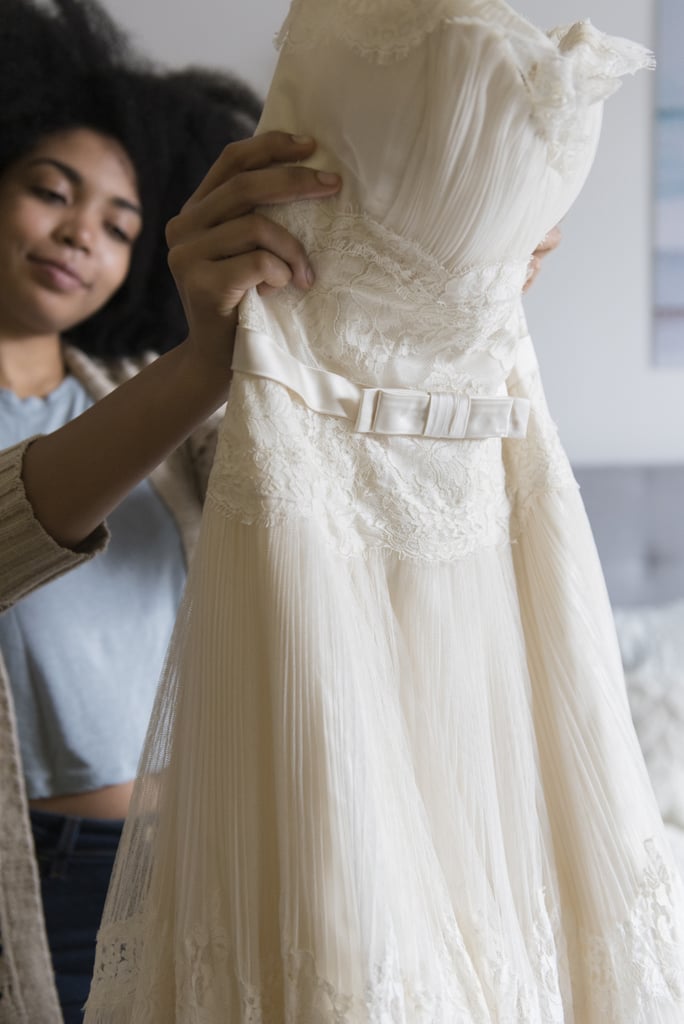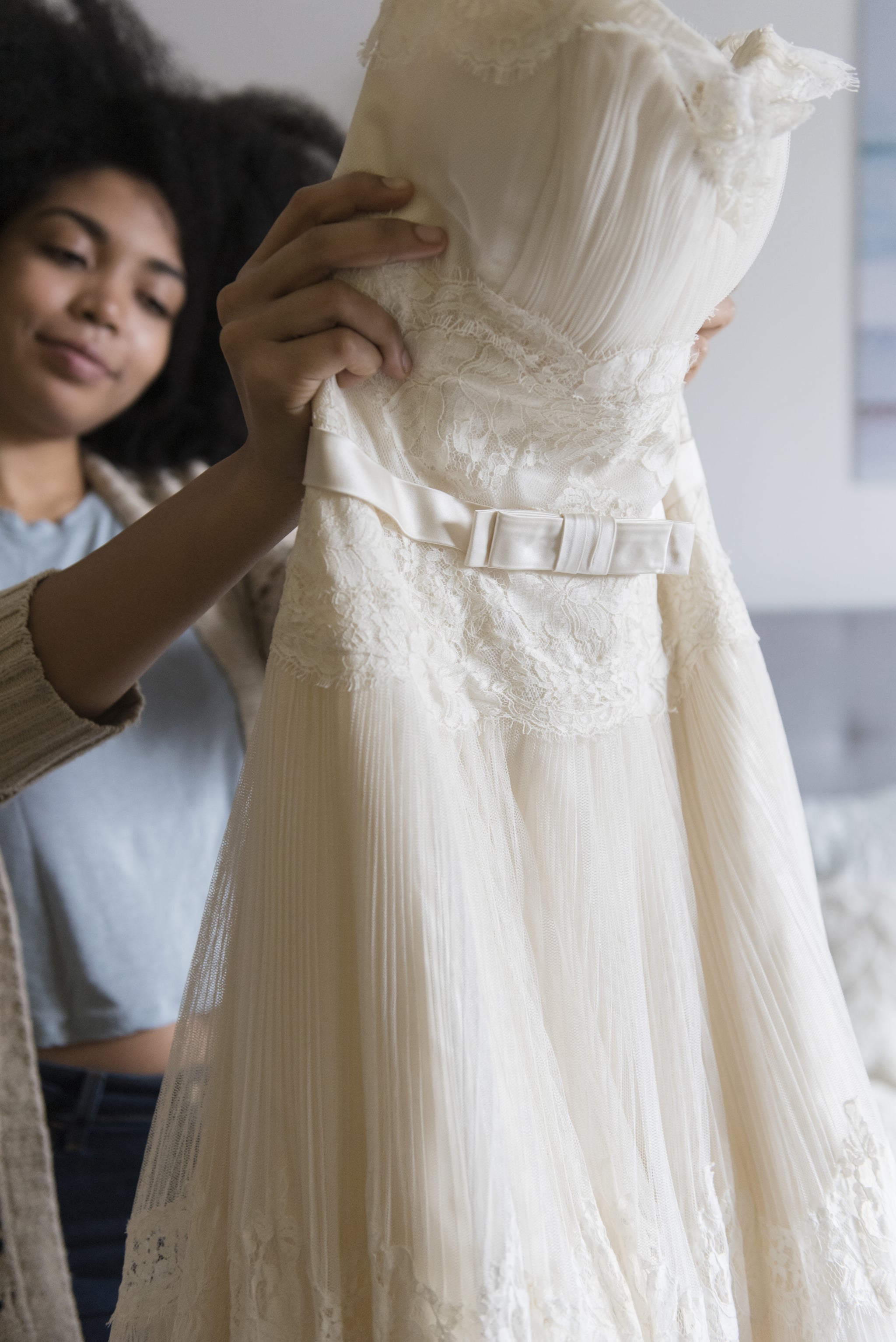 Image Source: Getty / Jamie Grill
With an increasing interest from consumers in sustainability, it's time to consider more mindful approaches to wedding-dress shopping, and buying secondhand is a no-brainer option. Celebrity stylist Micaela Erlanger, a recent bride herself, wore predominantly vintage looks for her April nuptials in Miami, emphasizing the sentimental value of her decision. "The looks can be more special when you know you are wearing something unique and has a back story of its own," she tells POPSUGAR. She also has years of experience styling clients like Lupita Nyong'o and Meryl Streep, plus styling wedding outfits for brides including Amanda Hearst.
Likewise, full-service wedding stylist Gabrielle Hurwitz has spent four years advising brides on their wardrobes and knows just how many women are willing to resell their used wedding gowns and accoutrements, oftentimes in near-perfect condition. Whether it's because they don't have space to store the dress or because they've had a change of heart and never went through with the wedding, there are lots of reasons top-quality bridal gowns are sold as "used." In other words, you can really luck out when you source a wedding look preowned — and you can buy it for a fraction of the price.
Of course, there are plenty of details to keep in mind when thrifting a wedding dress, so Erlanger and Hurwitz share their best advice ahead.
If you're suspicious of potential scammers or you don't know where to shop, this guide to buying a preowned wedding dress is bound to help you out.
Source: Read Full Article