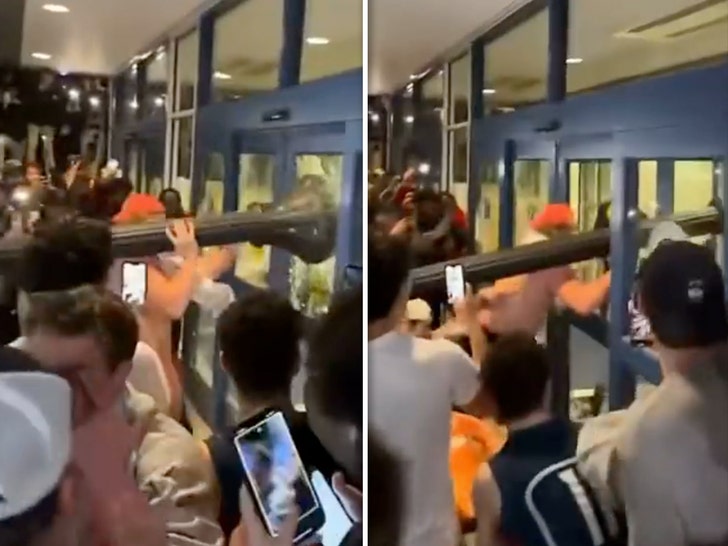 The insane celebrations on UConn's campus following the school's basketball team's championship win in April have now cost several students dearly … TMZ Sports has confirmed a few have been expelled over it all.
UConn spokesperson Stephanie Reitz says while some investigations into the postgame incidents in Storrs, Conn. remain ongoing … some have closed — and they've resulted in students being perma-banned from the university.
Others could suffer similar fates soon — Reitz tells us there are further hearings still on the school's agenda.
"We'll likely have a better picture later in the summer of the totality of the outcomes," Reitz said … adding, "since students have the opportunity for an appeals process if they disagree with the proposed outcome, and in those circumstances, the case remains open until that takes place and a final decision is made."
The school initially launched investigations into the partying on April 3 … just hours after students were seen wildly celebrating the Huskies' 76-59 win over San Diego State.
Video shot by bystanders shows students smashed windows … while others ripped down light poles and lit fires in the streets.
Some were even accused of flipping a car on its side.
At the time, 15 people were arrested and charged for the mess … while 16 others were sent to the hospital with injuries.
Source: Read Full Article