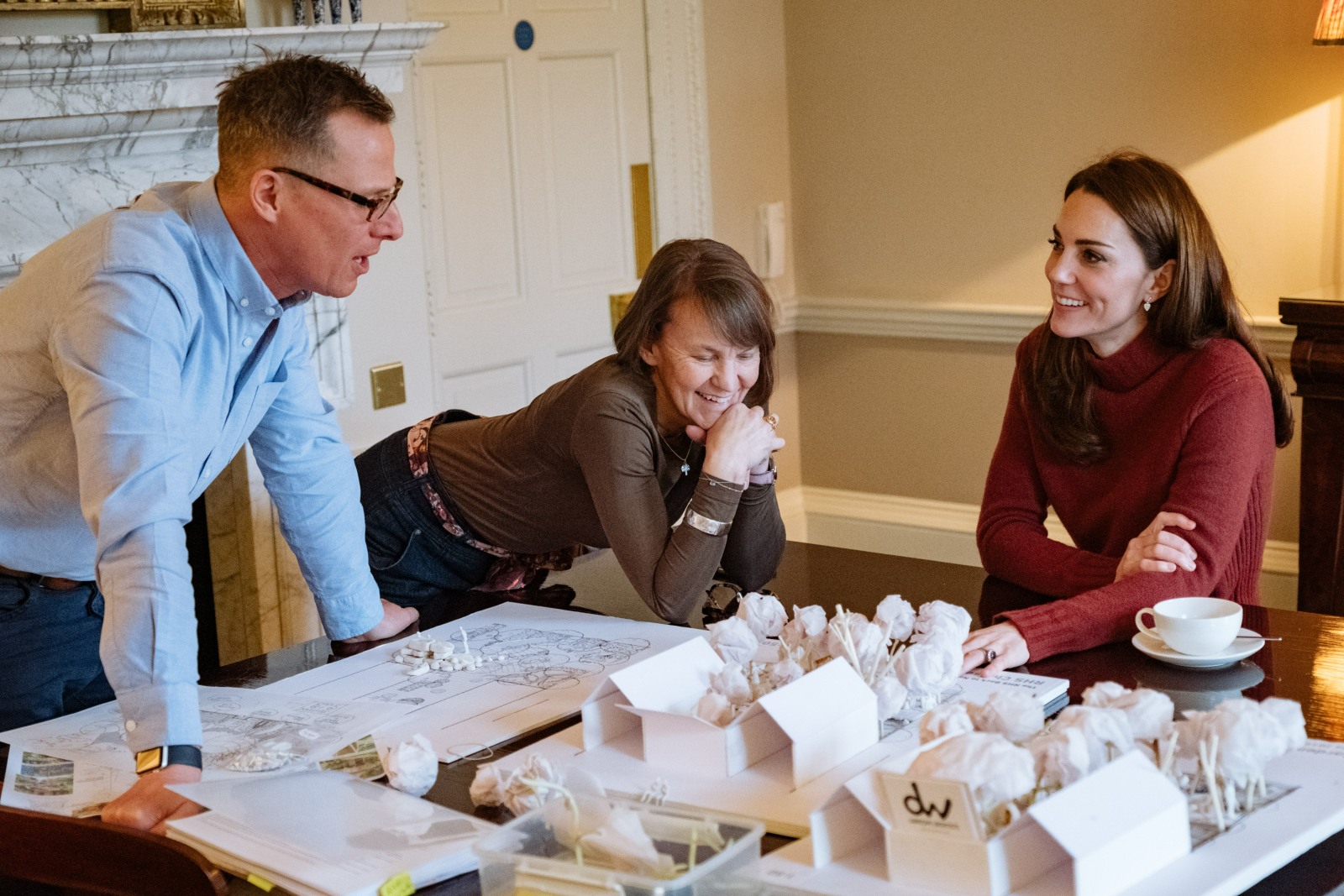 Kensington Palace released new-to-us images of the Duchess of Cambridge over the weekend. The photos were some advanced promotion for Kate's garden, or should I say her "show garden" at this year's Chelsea Flower Show. The Chelsea Flower Show happens in May, so it does feel somewhat random that the palace is doing the most to highlight Kate's work on a show garden three months in advance. Kate is the "co-designer," and she's working with professional landscape architects. I would imagine that Kate is the "co-designer" in the sense that she's like "we should do this and this" and then she goes to get hair done, and the landscape architects have to figure out how to do that.
In the palace's press release, they note that Kate's garden will be "inspired by elements of The Duchess's childhood and by more recent memories with HRH's own children….It is hoped that the garden will recapture the sense of wonder and magic that adults enjoyed as children when exploring outside." People Magazine had more details:
The royal mom has teamed up with two designers, Andrée Davies, 55, and Adam White, 45, to create a showpiece for the annual Chelsea Flower Show in May — and the design plans for their "Back to Nature" garden have been revealed.

The centerpiece of the woodland-themed garden, which is meant to be a fun place for families to experience a natural environment together and enjoy the relaxing benefits of nature, will be a tall platform tree house. Inspired by animal nests, it will provide visitors with a place to sit back and enjoy their surroundings.

The garden has also been designed to encourage children to stay active and engaged and features stepping stones, hollow logs (to test balance and coordination), a waterfall and a stream that kids will be able to play in. A swing set, campfire and diverse range of plants, shrubs and trees are among the many other design elements that the whole family can enjoy.

The project to create the woodland-themed garden was a "passion" for the royal, 37, who has taken on a very hands-on role to add inspiration and practical ideas for the garden.

"To us, this is very much about childhood memories. We all spoke about our childhood memories, being outdoors and exploring nature. She was very open and has been hugely collaborative," White told reporters after Kate's visit to a community garden in London last month. "This is very much about the three of us, as co-designers." White went on to reveal that the collaboration will continue after May's garden festival, as Princess Kate is also set to work with them on a garden at the Hampton Court Palace Flower Show, a permanent garden at RHS Wisley in Surrey and another unnamed NHS garden.
[From People]
All this… for a show garden. Sure. My biggest question is: why this kind of advance work? Just to "prove" that Kate is actually taking some private meetings? I honestly don't have a conspiracy theory or anything, I just think it's regular old "Kate is keen to design this garden" stuff.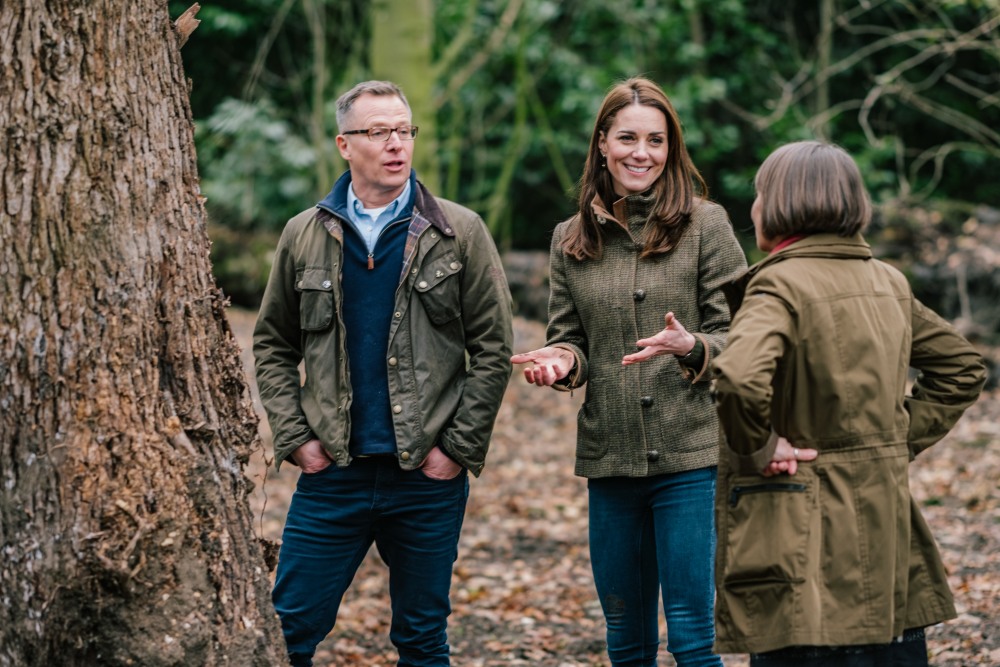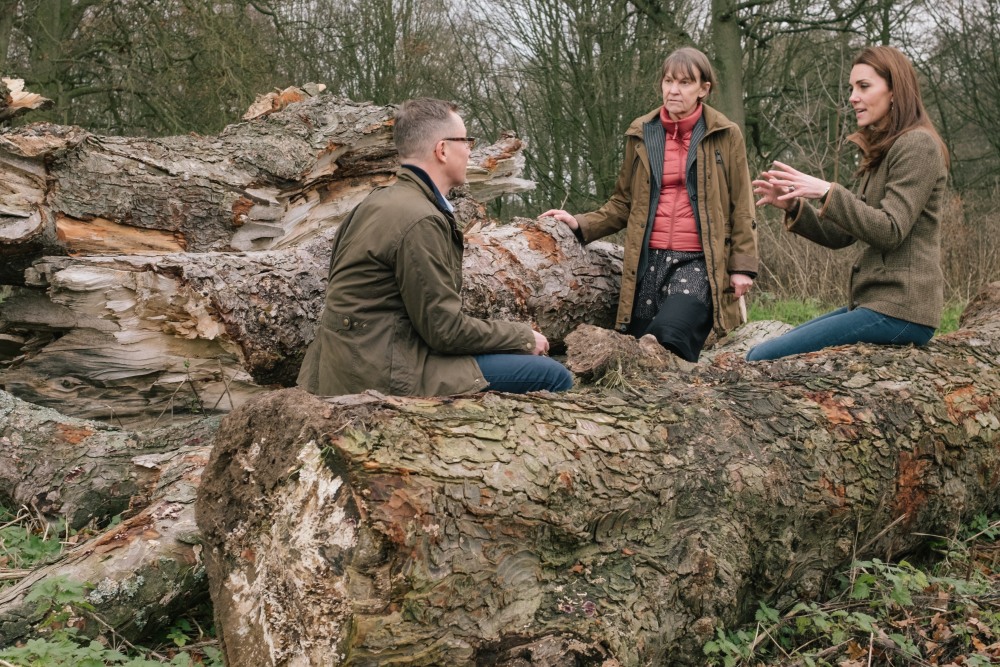 Photos courtesy of Avalon Red/Kensington Palace.
Source: Read Full Article