Though the series ended its eight-season run in 2006, "Charmed" was still the epitome of The WB network back in its heyday. Before it became the CW, The WB housed all the great teen shows, from "One Tree Hill" to "Gilmore Girls," "Dawson's Creek," and so much more, including "Charmed." With an intriguing plot about three sisters all learning they had magical powers after their grandmother died, along with a stunning and talented cast, it's no wonder "Charmed" was such a success.
But, whatever happened to the cast of "Charmed"? Well, it turns out that most of your favorite actors from the beloved series are still very much in the entertainment industry. Whether they have continued to act, worked behind the scenes, or used their fame to try and better the world, the cast of "Charmed" has certainly moved on from the series and have grown quite a bit, too.
Shannen Doherty has continued acting after Charmed ended despite health issues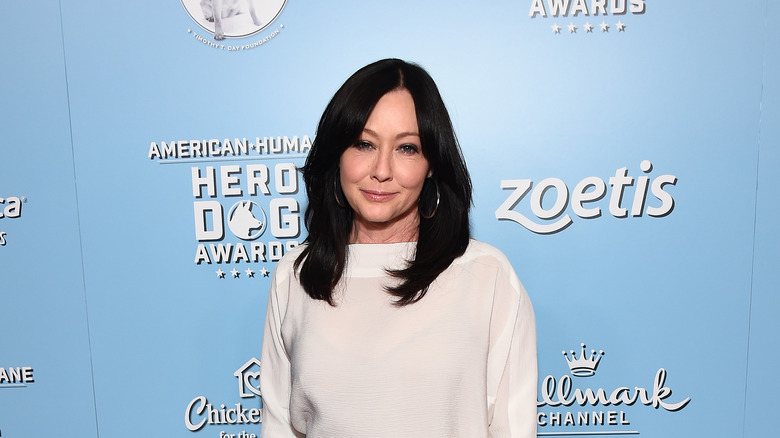 One of the biggest stars on "Charmed" was definitely Shannen Doherty, who played Prue Halliwell, one of the three sisters and main characters. "Charmed" wasn't Doherty's first foray into acting, as she had also starred in "Beverly Hills, 90210" for four years. But "Charmed" was definitely a big part of her career until she left after several seasons, and, since then, she's continued acting despite some serious health issues, which she kept secret at first. In 2015, Doherty was diagnosed with cancer, and after three years in remission, the cancer, unfortunately, returned. But Doherty isn't retiring just yet, though her doctor said she will be in treatment for the rest of her life.
In an interview with Elle, Doherty explained that she wasn't ready to just give up. "I feel like I'm a very, very healthy human being," she said. "It's hard to wrap up your affairs when you feel like you're going to live another 10 or 15 years." Additionally, Doherty explained that she was purposefully signing on for more roles and projects. "I'm not ready for pasture. I've got a lot of life in me," she said. And that's clearly true, as Doherty continues to act.
In addition to Charmed, Holly Marie Combs starred in another teen drama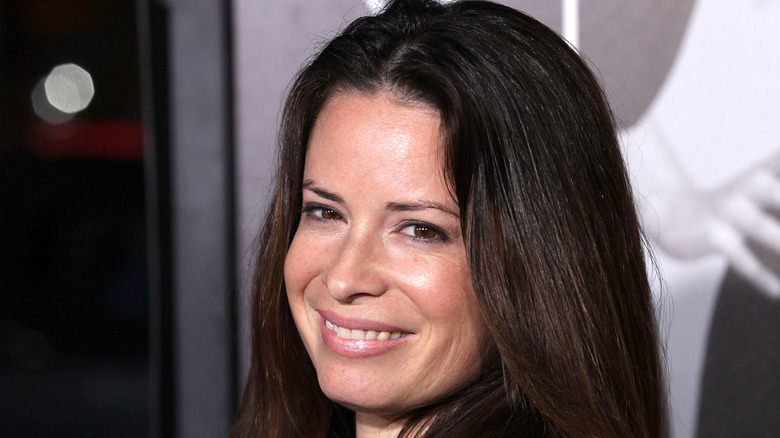 The trio of sister witches on "Charmed" included Piper Halliwell, played by Holly Marie Combs. Piper was the second-oldest sister, who was definitely hesitant when she discovered she was a witch, though her powers soon made her the most powerful witch in her family. Combs played Piper for the entirety of "Charmed" and continued acting after the series wrapped. In fact, "Charmed" isn't the only teen drama Combs is known for, as she also played Ella Montgomery on "Pretty Little Liars" for seven years. 
Still, "Charmed" was an important part of Combs' life, and when one former producer of the show claimed the series' direction was "bad" for women and the world, Combs — as well as her former co-star Alyssa Milano — came to the show's defense. "I can attest 1000% Charmed was not bad for the world," Combs tweeted in part. "And the fact that we can still stand up for ourselves and the show and the people who loved it proves this," she continued. Since "Pretty Little Liars" ended, Combs hasn't done much acting work, but it's clear she has an appreciation for both of her former shows.
After Charmed, Alyssa Milano discovered using social media to promote her advocacy work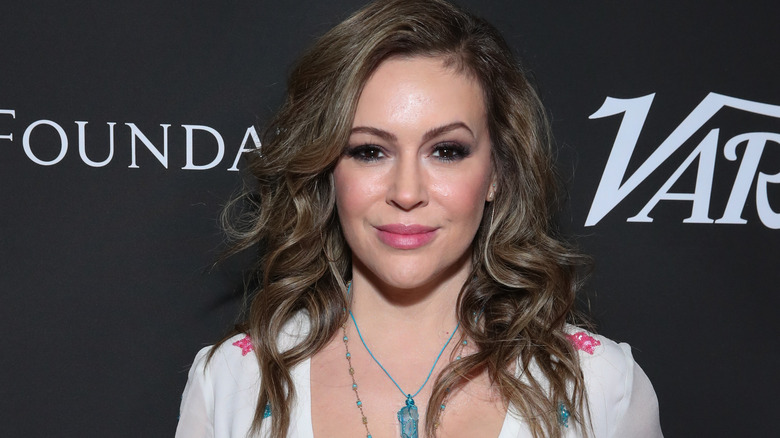 Rounding out the original trio of Halliwell sisters on "Charmed" was Phoebe Halliwell, played by Alyssa Milano. Phoebe was the youngest of the Halliwell sisters and was definitely the more carefree and rebellious of the bunch. Milano portrayed her perfectly, and so it's no surprise that she went on to find plenty more success after "Charmed" ended. Milano went on to star in a variety of shows and movies, including "My Name is Earl," "Mistresses," and "Insatiable," to name a few. 
But her acting career is no longer the only thing Milano is known for. In 2017, Milano became one of the leading players and voices behind the #MeToo movement. Since then, she has gotten even more political, speaking at rallies, hosting her own podcast, and more. In an interview with The Washington Post, Milano explained that activism "has been part of my life forever, having social media has sort of shifted and magnified the work that I do." Additionally, Milano added that social media "made it so I could create the opportunity and not wait for it to come to me." Odds are, you've heard Milano's name in the news in recent years and will probably continue to for the foreseeable future.
Brian Krause from Charmed has a thing for thrillers and sci-fi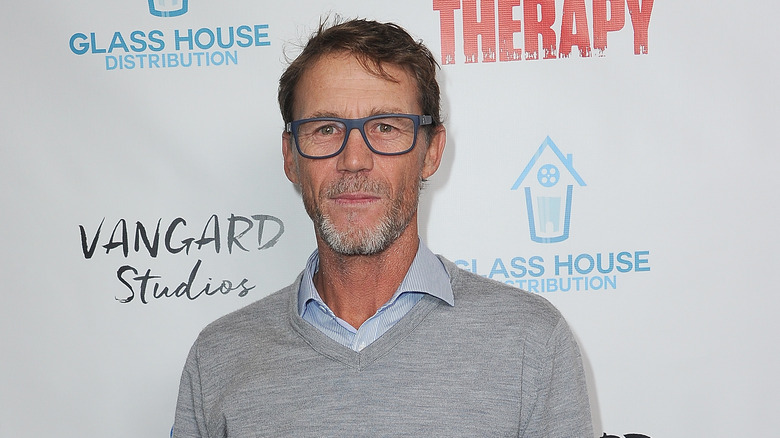 On "Charmed," it's no secret that the three Halliwell sisters had their fair share of romantic ups and downs, and Leo Wyatt was definitely part of that equation. Portrayed by Brian Krause, Leo was Phoebe Halliwell's one true love who also had magical powers for most of the series. Krause was important on "Charmed" and naturally found success after the series ended, landing small roles on shows like "Mad Men" and "Castle" before landing bigger roles in movies and shows, which all seem to fall under the same category.
In a 2019 interview, Krause admitted he does prefer certain genres. "I do like the fantasy/sci-fi, and I do enjoy a bit of horror," he said. "I think it's something that, you get a job, and you just start going down that path. It's funny — I initially started in comedy and half-hour, and then once I booked a few jobs, and 'Sleepwalkers,' and on from there, it was like, 'Oh, he's a serious actor, he doesn't do funny.'" While Krause might not like to be put into a box, it's clear he's very gifted in the fantasy and science fiction genres.
Dorian Gregory from Charmed has continued to do what he loves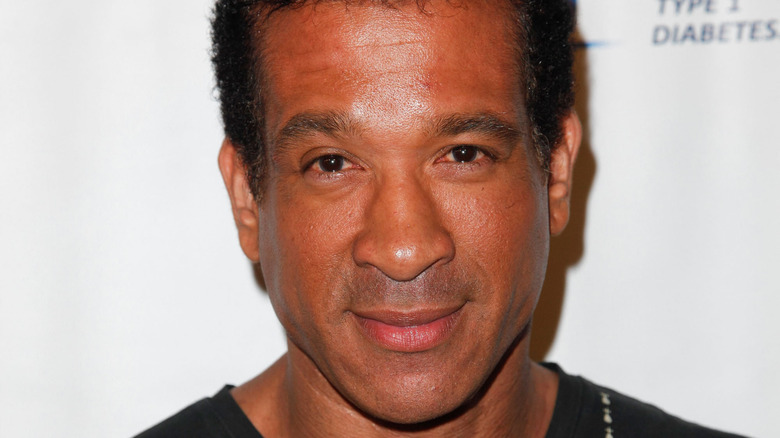 Fans of "Charmed" know that Darryl Morris was an important character on the series. Darryl, played by Dorian Gregory, was constantly helping the Halliwell sisters, before moving away to protect his own family. After "Charmed," Gregory went on to appear in some pretty impressive titles. From "The Bernie Mac Show" and "Without A Trace" to "Agents of S.H.I.E.L.D.," "Family Time," and "Christmas Matchmakers," Gregory hasn't slowed down one bit. In fact, in 2021, Gregory starred in a made-for-television movie, "The Wrong Real Estate Agent," a thriller also starring Vivica A. Fox. All this, in spite of Gregory's lifelong diabetes diagnosis, something he has had to come to terms with.
Speaking to Black Doctor, Gregory explained that all the pills and shots he has to endure are worth it so he can live the life he wants and continue to work. "That is a small price to pay for good kidneys, good eyes, good liver, good freedom that you will have if you live as a healthy diabetic," he said. "It is not easy. Accept that. Embrace that." His embrace has definitely paid off, because Gregory's career isn't slowing down one bit.
Rose McGowan of Charmed fame has also gotten into activism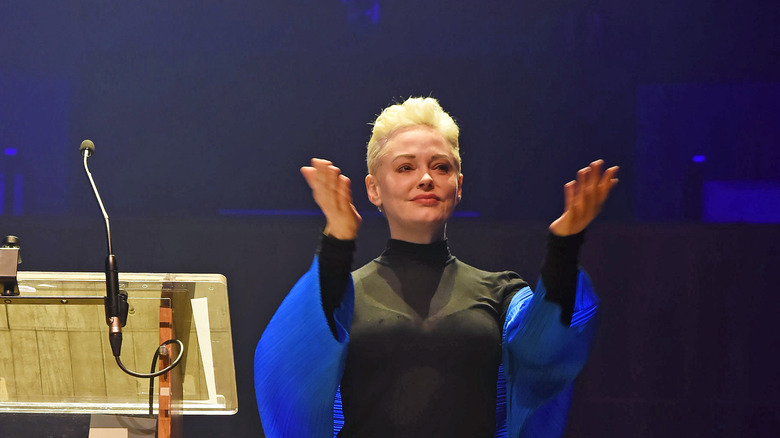 Though Paige Matthews wasn't one of the original Halliwell sisters, she was revealed to be their younger half-sister, who also possessed magical powers. Paige, played by Rose McGowan, quickly became one of the most important characters on the series, and after "Charmed" ended, McGowan's career continued to thrive. But that's not all.
Alongside her "Charmed" co-star Alyssa Milano, McGowan became a prominent figure for the #MeToo movement and the fight to end sexual abuse in Hollywood and beyond. In fact, McGowan, who alleged she was raped by Harvey Weinstein in 1997, wants to be known as someone who finally told the truth. "I've been called one of the first to speak out," she told The Guardian in an interview. "No. I was the first. I called the New York Times. I blew it wide open, not them. They won the Pulitzer and I'm the one hard-up for money." McGowan's last acting credit was in 2018 for an improv performance called "Indecision IV." So, it's clear she's slowed down over the years, but she's made it a point to speak out against what she thinks is wrong, and that's pretty impressive.
Former Charmed actor Julian McMahon definitely enjoys acting on television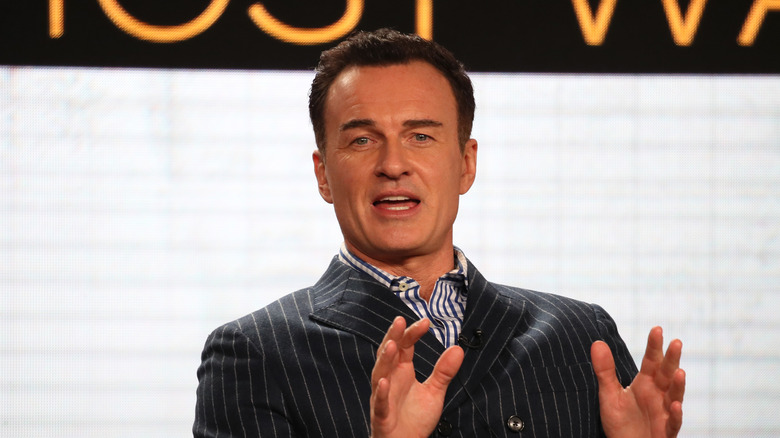 One of the most important recurring characters on "Charmed" was definitely Cole Turner, played by Julian McMahon. Cole wasn't exactly an ally for the Halliwell sisters, as he was literally a demon, a possessed mortal, and so much more all in his lifetime. Still, McMahon definitely played a crucial role on "Charmed," and after the series wrapped, he went on to land quite a few noteworthy roles on other television shows. Specifically, McMahon starred in "Nip/Tuck," "Hunters," "Runaways," and more before landing the role of Special Agent Jess LaCroix in "FBI: Most Wanted" in 2020.
During a 2020 interview, McMahon explained that he really loved working in television, specifically for the close bonds he forms with cast and crew. "And once you tap into those relationships, no matter what side of the camera they are, they start to fulfill themselves at some point in time, whether they work at the beginning, middle or end of that relationship," he said. "It's like a stable of people with whom you connect and people who you trust." Clearly, television is McMahon's passion, that's for sure.
Kaley Cuoco became an even bigger star after Charmed ended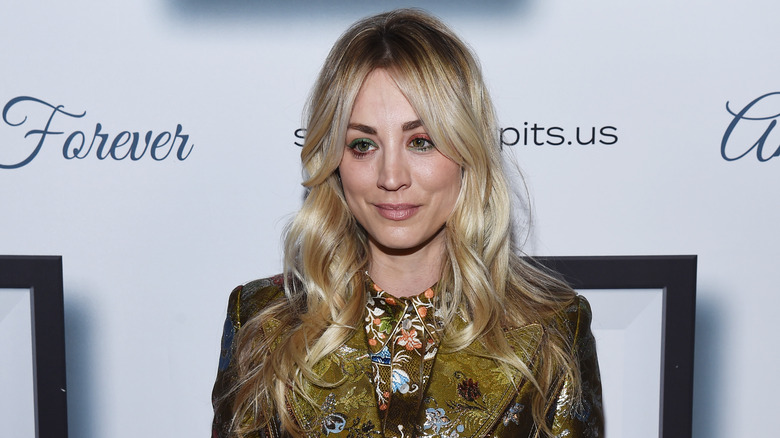 Believe it or not, but famed actor Kaley Cuoco actually appeared on the final season of "Charmed" as Billie Jenkins, another young witch who actually moved in with the Halliwell family to harness her powers before eventually turning against them. Cuoco was the perfect fit for the role, and since she came into the series so late, she was understandably a little apprehensive.
In fact, speaking to Yahoo Entertainment, Cuoco looked back on her time on the series with nostalgia. "I was very nervous," she said. "I came into that in their final year, which is really hard to do." But one cast member was super welcoming. "Alyssa came running up to me, gave me this huge hug and said, 'Welcome to our show,'" Cuoco revealed, adding, "That was so important," as it made her feel welcome and wanted on the series. 
After "Charmed" ended, Cuoco went on to land her most well-known role as Penny on "The Big Bang Theory." Though the beloved sitcom ended in 2019, Cuoco hasn't slowed down. Most recently, she starred as Cassie Bowden in HBO's "The Flight Attendant," in which she was nominated for a Golden Globe. Clearly, Cuoco has only gotten better since "Charmed."
Drew Fuller, who played Chris Halliwell on Charmed, stayed working in television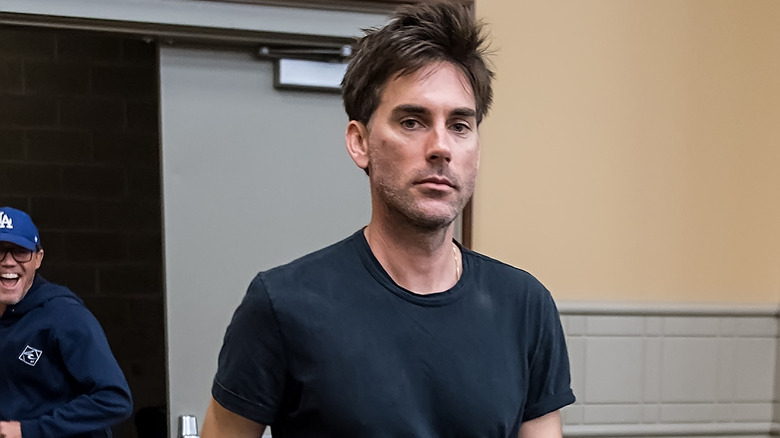 As "Charmed" went on, the Halliwell sisters obviously grew up and started their own lives. For Piper Halliwell, that meant having children with Leo Wyatt, the second of which was Chris Halliwell, played by Drew Fuller. Also a witch, Chris was a little jealous of his older brother, but nevertheless managed to deal with it. Fuller played Chris perfectly, and his acting skills speak for themselves.
To say that Fuller has a flare for the dramatic would be an understatement. After "Charmed" ended, he went on to star in some pretty dramatic shows and movies. For instance, Fuller starred in "The Ultimate Gift," "Loaded," and more before landing a recurring role on "Army Wives" as Trevor LeBlanc. Since "Army Wives" ended in 2012, Fuller has stayed on television, appearing in made-for-television movies of the Hallmark variety. You can see him in "Perfect on Paper," "Love Finds You in Charm," and, his most recent role, in 2019's "Love, Fall & Order." Basically, Fuller has totally nailed the handsome, charming, nice guy you want to watch fall in love on television, and that's an incredible talent.
Finola Hughes is a successful soap opera star, something she was known for before Charmed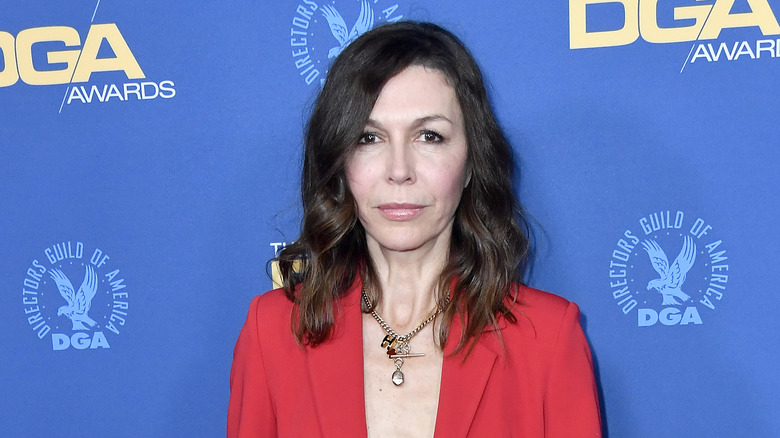 As far as significant characters on "Charmed" are concerned, it's impossible not to mention Patty Halliwell. Patty, played by Finola Hughes, was the mother of the Halliwell sisters Prue, Piper, and Phoebe, and her fourth daughter, Paige, who had a different father than her sisters. Patty died on the show, but made regular reappearances to check in on her girls. Basically, Patty was the ultimate mom, and Hughes played her spectacularly. After "Charmed" ended, Hughes continued with dramatic roles.
Specifically, Hughes continued to act and appeared in shows such as "General Hospital: Night Shift," "Beware the Batman," and "General Hospital," a show in which she has starred in since 1985. In an interview with Soap Opera Digest, Hughes revealed that even she was a little overwhelmed with all her projects. "I show up for all of it and I just try to do the most awesome job I can in any one area when I'm there," she said. "There's certain things that you can't let slip, like your family — you can't screw that up." Between raising her family and continuing her career, Hughes hasn't really slowed down since "Charmed."
Greg Vaughan also found his home on soap operas after Charmed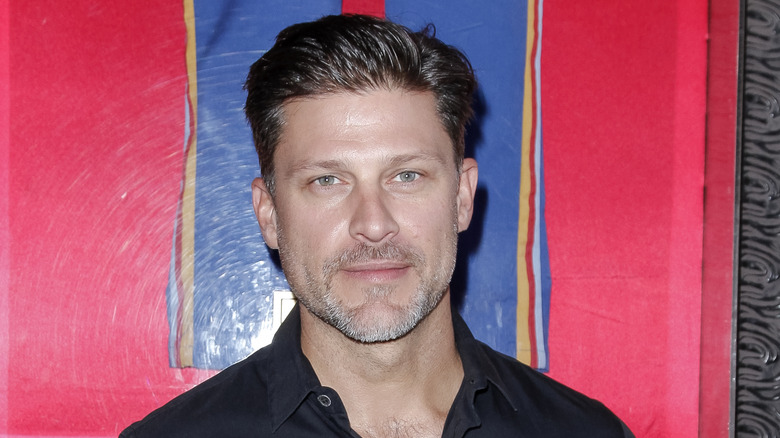 Though not one of the main characters on "Charmed," Dan Gordon did serve as a love interest for Piper Halliwell and caused some conflict. As the mortal neighbor of the Halliwell sisters, Dan, portrayed by Greg Vaughan, was often a source of stress for the three witches. Though he left "Charmed" in 2000, his acting career continued to flourish, and he found some especially great roles on soap operas.
But, looking back at his time on "Charmed," Vaughan recalled that working on set "had its highs and lows. Everybody was preparing me for the worst before I went in, but I'm a very open-minded person," he said in an interview with Soap Opera Digest. Specifically, Vaughan admitted that "There was some food-fight action" with Holly Marie Combs. "It tamed down, but it was very real at the moment." After "Charmed," Vaughan moved on to soap operas such as "General Hospital" and "The Young and the Restless." His most recent roles have been in "Queen Sugar" and "Days of Our Lives." Basically, Vaughan is crushing it.
Ted King, another former Charmed actor, has stayed away from any behind-the-scenes drama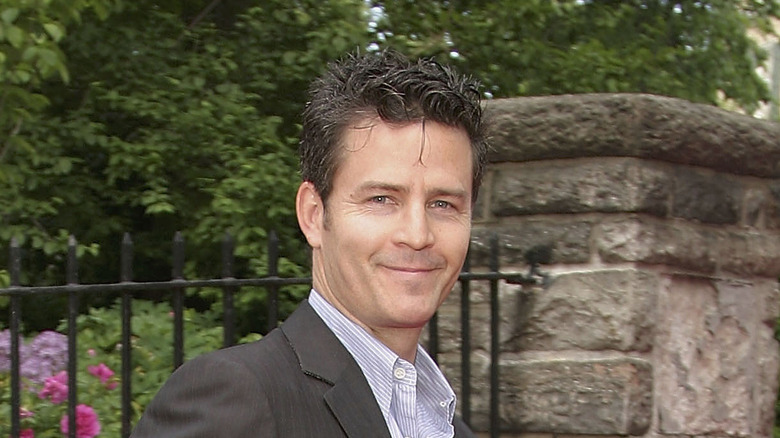 Andy Trudeau, played by Ted King, was only in one season of "Charmed," but was still an important character. Andy was a police inspector who had grown up with the Halliwell sisters, eventually starting a romance with Prue Halliwell. But after he grew suspicious of the sisters, he eventually got killed for getting too close to them, causing King to leave the show behind. While it all seemed normal, there was some off-screen drama that reportedly caused King to leave "Charmed." One rumor was that Shannen Doherty got King removed from the series after just one season because she couldn't get along with him. 
Whether or not the rumors are true, it's clear that King was important on "Charmed," and when his time on the series came to an end, his career didn't suffer one bit. Specifically, King went on to star in more soap operas like "General Hospital" and "One Life to Live." He even appeared in an episode of "Sex and the City," and his most recent role was in 2019. But, if his social media is any indication, he is totally happy with his own family and just living his best, drama-free life.
Jennifer Rhodes went on to have a long list of guest roles after Charmed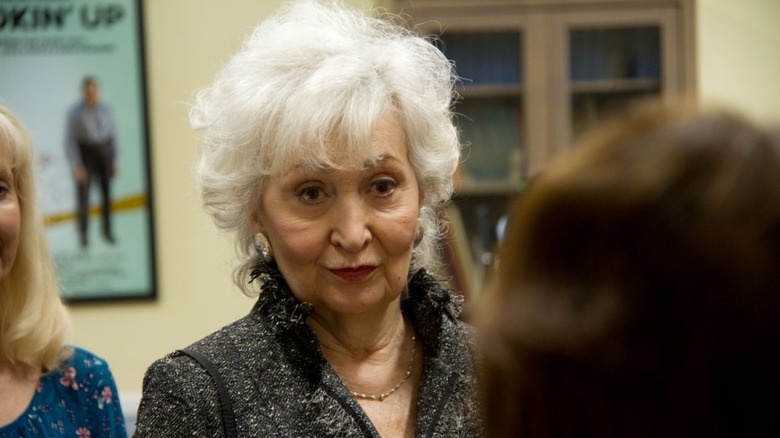 One of the most important characters to the Halliwell sisters of "Charmed" was their grandmother, or Gram, Penny Halliwell. Penny is the one who taught her granddaughters all about their witch powers and continued to watch over them after their mother died — and even when she, herself, died. 
Really, Penny was very important to the Halliwell sisters, and the actor behind her character, Jennifer Rhodes, was so great in the role. However, she didn't expect her character would be as significant as it became. During a 2020 interview, Rhodes explained, "When I first read for 'Charmed,' it was for two episodes but I wound up appearing in 16 episodes over the eight years. The popularity of it still today is amazing and over the years." Rhodes added that she even went to "Charmed" conventions. "So it has been a wonderful experience for me in many ways," she continued. 
After "Charmed" ended, Rhodes had plenty of impressive roles on other shows, as well. She appeared in "The Young and the Restless," "The Mentalist," "Grey's Anatomy," and more. Her most recent role was in 2019's "All Rise," so it's safe to say that Rhodes knows a thing or two about acting.
James Read continued to play the ultimate "dad" character after Charmed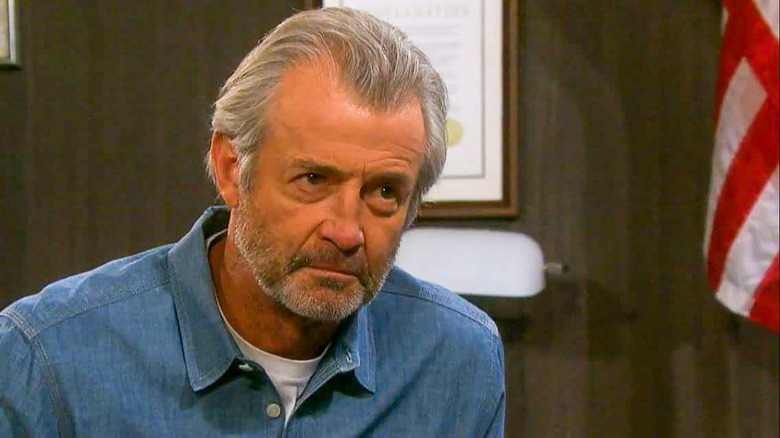 Obviously, girl power is pretty important on "Charmed," as a story about three sister witches would tend to be. But there was a pretty important male presence for the sisters in their dad, Victor Bennett. Victor, portrayed by James Read, was a sporadic presence in the Halliwell sisters' lives. When their mother and his wife, Patty, died, he left the girls to be raised by their grandmother so she could teach them their powers. However, as the sisters grew up, Victor revisited them to restore his relationship with each of them. 
Read was great at the role, and he went on to have quite a successful career. In fact, Read is so great at playing the "dad" part that you probably recognize him as Elle's father in "Legally Blonde" and "Legally Blonde 2." But, after "Charmed," Read landed roles in "Wildfire" and "Persons Unknown," before going on to star in his most recent roles on soap operas "General Hospital" and "Days of Our Lives." Read has maintained a relatively low profile since "Charmed," but nevertheless has continued working, which we love to see.
Source: Read Full Article