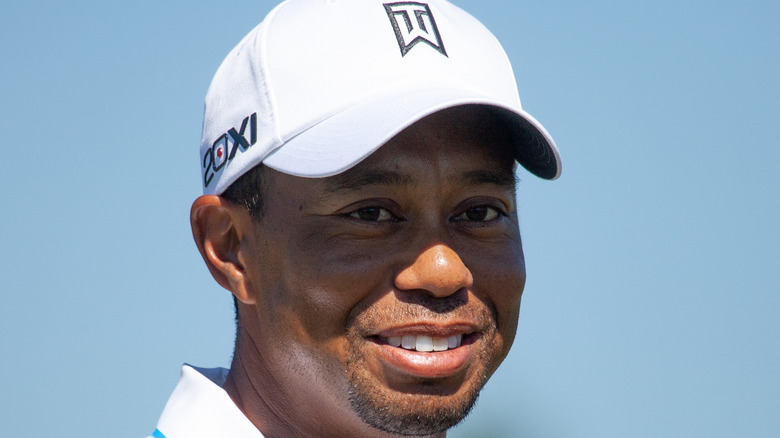 In a boundary-pushing interview with The New York Times, published Aug. 9, 2021, Tiger Woods' former mistress Rachel Uchitel opened up about her infamous affair with the pro golfer. As the explosive profile notes, back in 2009, just days after their dalliance came to light, Uchitel signed a nondisclosure agreement prohibiting her from discussing the athlete — period. 
At more than 30 pages long, the document was extensive, and Uchitel chose legendary Hollywood lawyer Gloria Allred to represent her, given the thorny legal issues. Woods' ex-mistress was paid $5 million for her silence, with the promise of a further $1 million annually for the following three years. As Uchitel recalled of the time, "His lawyers are saying, 'We want all your text messages and here's the price', and you're like 'screw you' and you move into deal-maker mode and all of a sudden, it's the rest of your life." 
Now, after more than a decade of intense press intrusion and numerous stories dragging her name, Uchitel is poised to finally speak her truth without fear of the consequences. "I've had it with N.D.A.s," she stated firmly. However, although Uchitel should be heralded for opening up about her struggles, Woods' team is taking this opportunity to remind her of the legal agreement she made all those years ago. 
Rachel Uchitel is paying the price for speaking out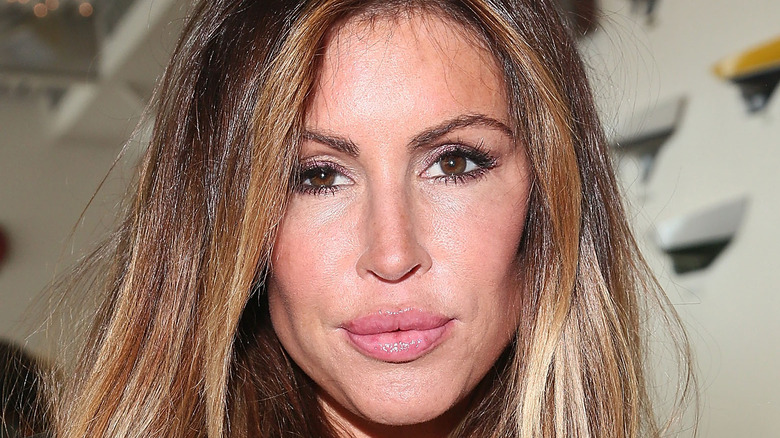 According to a report in the Daily Mail, Tiger Woods is suing his former mistress Rachel Uchitel for breaking her lucrative NDA by publicly speaking out about their relationship. Uchitel discussed their entanglement at length with The New York Times, including the long-term effect it had on her personal life and the ironclad nondisclosure agreement that prevented her from revealing everything before. 
However, the issue isn't necessarily the interview. Rather, Uchitel's involvement in the HBO docuseries "Tiger," which was released earlier this year, is under the microscope. "I wanted for once to be the one to narrate my story," Uchitel reasoned of her desire to speak on the record for the show. 
Uchitel subsequently filed for bankruptcy. However, lawyer Michael Holtz, who's representing Woods, is challenging her protection from creditors in an attempt to impose a claim against her for millions of dollars for breaking the NDA. According to the beleaguered model, she could only find work as a spokeswoman for online dating services after the scandal with the pro golfer. In fact, she's suing a former employer for non-payment of $60,000 in earnings and damages. The dating service in question denies any wrongdoing and is suing Uchitel in response. Although she successfully negotiated an $8 million payout, Uchitel never actually received the full amount.
The NDA prevented her from discussing anything about Woods or their relationship, directly or indirectly, while Uchitel was also prevented from acknowledging that she signed the agreement in the first place.
Source: Read Full Article