Prince Harry and Prince William put aside their "royal feud" and came together to honor their grandmother the Queen after her passing—prompting some hopeful speculation that the brothers could mend fences.
And while Harry and William definitely made a public show of unity, apparently there's still some tension between them.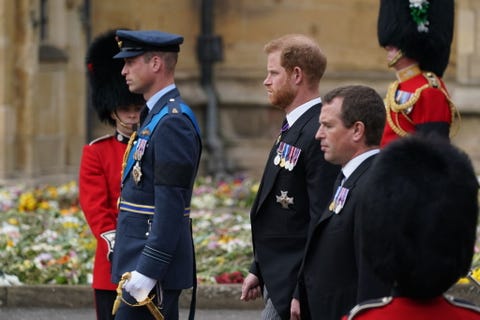 Said "cards" appear to be Prince Harry's memoir, which King Charles and Prince William are ­"increasingly uneasy" about. The memoir was initially expected to his shelves in the fall (in time for the holiday market), but has reportedly been pushed back out of respect for the Queen.
But while there might still be tension between the Sussexes and the royals, Meghan and Harry are definitely making an effort. In fact, royal reporter Neil Sean just revealed that Meghan sent a "formal letter" requesting a meeting with King Charles to "clear the air" before she and Harry head back to California.
"She'd now like, before they return back to California, to have a one-to-one audience with King Charles III," Neil said, per Page Six, explaining that the meeting would be "an opportunity to clear the air, put the rights from wrongs and explain some of the rationale behind what they've been doing over the last two years."
Source: Read Full Article