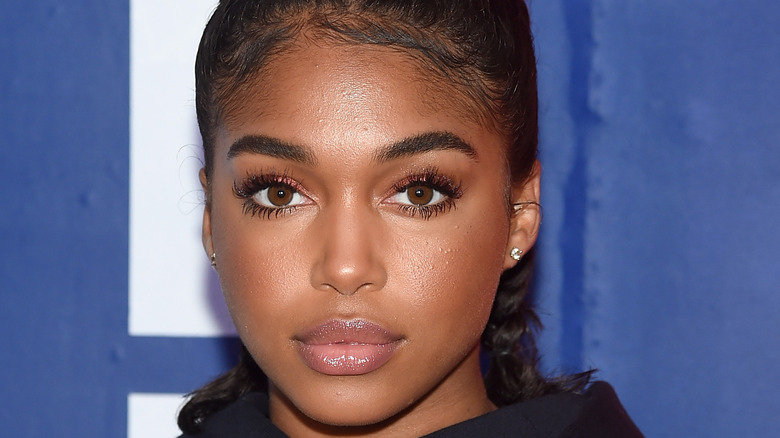 Despite being the stepdaughter of game show legend Steve Harvey, up until 2021 Lori Harvey was carving out a reliably low-key life for herself. That all changed when she nabbed People's Sexiest Man Alive himself, Michael B. Jordan (per ABC). As Bustle noted in a surprisingly frank profile, up until May of that year, nobody even knew what Harvey sounded like. For a celebrity kid, she's been surprisingly shy about fame. As cultural critic Bolu Babolola memorably quipped on Twitter, "I actually love that Lori Harvey never talks to us. Why does she need to? She is rich and hot and dates the rich and hot. Why does she need to open up to the wretched PUBLIC for??" 
As the lady herself put it, "I'm the type of person where I have to kind of feel you out and get to know you, and then I get comfortable and then my crazy kind of shows. But if it's an environment I'm not familiar with, if it's too many people, then I'm more quiet, reserved, to myself, and very observant." Even the extended Harvey family acknowledged that she's a tough nut to crack. It's surprising, then, in a certain respect, to learn the celeb kid is an in-demand model — although, even a cursory look at her Instagram page solidifies just how she got into this particular career. Far from just being Jordan's other half, Harvey is making waves in her own right too. 
This stunning lady is proudly booked and busy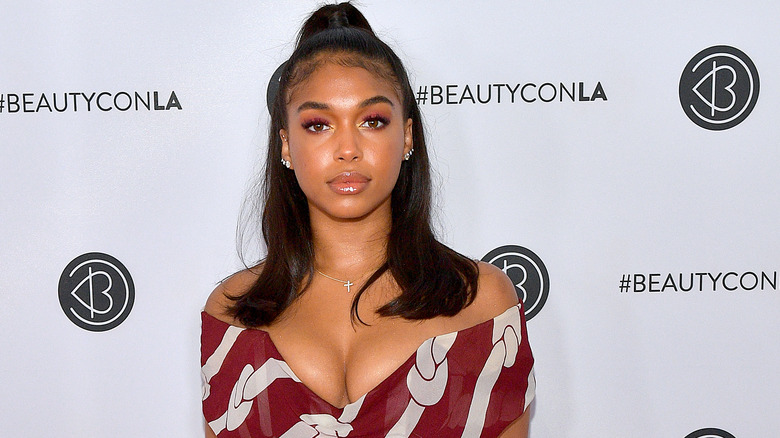 According to The Sun, Lori Harvey, who's signed with high-profile firms LA Models, in America, and Select Models, in Europe, was discovered at the age of just three. During an appearance on the "Behind Closed Doors" podcast, Harvey revealed the gig was an ad for a local Memphis store, which was printed up in the newspaper and proudly displayed on her grandparents' wall (via Oprah Daily). As Elle confirms, in the intervening years, the stunning lady walked for the likes of Dolce & Gabbana, and featured in campaigns for Chanel and Calvin Klein, alongside many others. Her Instagram following, meanwhile, is over three million strong at the time of writing and showcases Harvey's impressive reach as an influencer, too. 
Speaking to BET about the lack of representation in fashion, Harvey revealed, "I think I was one of five girls backstage at the show that was African-American." The social media influencer argued, "it also shows girls that look like me that you can do this too, you can break into this industry and play a huge role in it. It's very achievable." Likewise, Harvey wants to break other boundaries too, noting, "Being that I'm not a traditional model, it's kind of cool because I feel like it's opening up a door for a new generation of models that look more like me versus being 5-foot-10 and super skinny [with a] super flat stomach and super skinny legs like everything looks so perfect." 
Source: Read Full Article