Oop. Sounds like The Game isn't done talking about the Kar-Jenner clan!
After a short clip from the artist's newest song revealed him rapping about his relationship (explicitly oral sex) with Kim Kardashian West, it turns out there's more to the track than just this sister!
Another video from this week's listening party of what is apparently the same single also has The Game alluding to Kylie Jenner as well…
The 39-year-old goes on, saying:
"Her sister made a billion in makeup / I used to make her frosted flakes when she wakes up"
Listen (below) in the NSFW clip caught by DJ Akademiks:
As we've previously reported, the 100 rapper has also alluded to having sex with three of the Kardashians. Thankfully, we don't believe he's implying anything like that with the youngest of the Jenner siblings.
Still, we can't imagine Travis Scott will be too happy about hearing anyone talking making his baby momma breakfast!
We doubt the Los Angeles native would care though. He took to his Instagram Story on Friday following the Kim headlines, defending his lyrics. See him go off (below):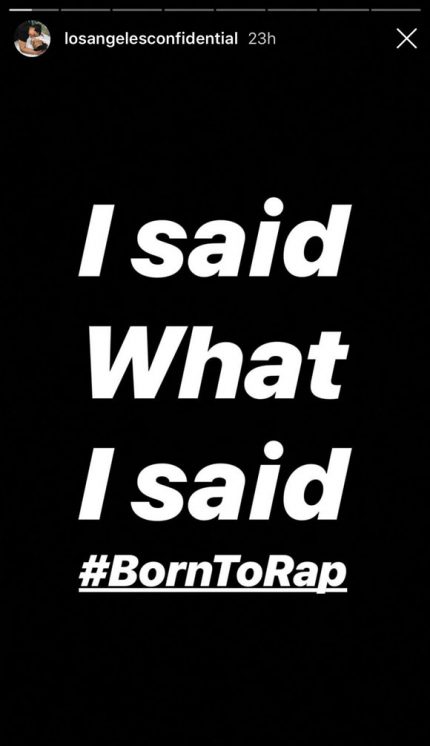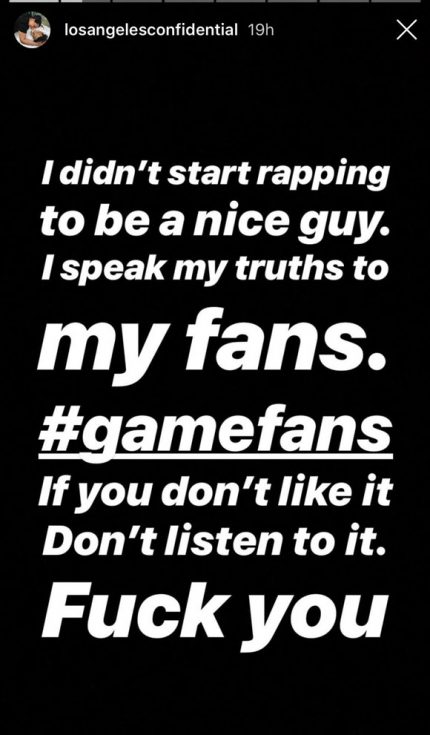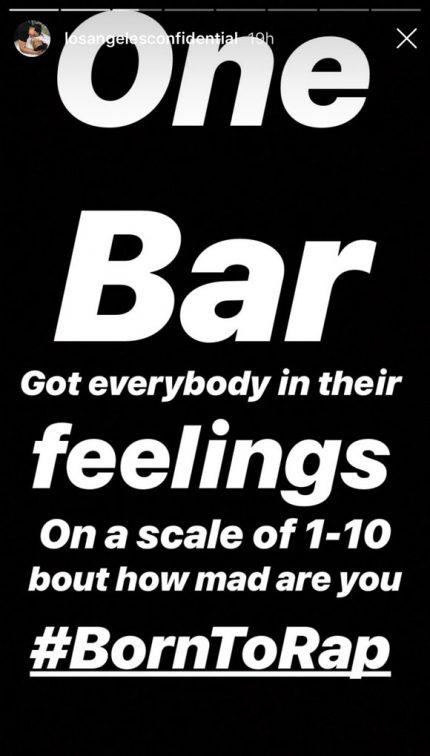 What do U think?? Is The Game just trying to stir s**t?!
Sound OFF in the comments (below)!
Source: Read Full Article