Actor Ted Danson just does not quit. With his Cheers money alone, Danson could probably retire and live a happy life out on a farm somewhere. But he's not done bringing us lovable characters that have serious staying power. Just look at his most recent roles as Michael on The Good Place, or the lead on Mr. Mayor.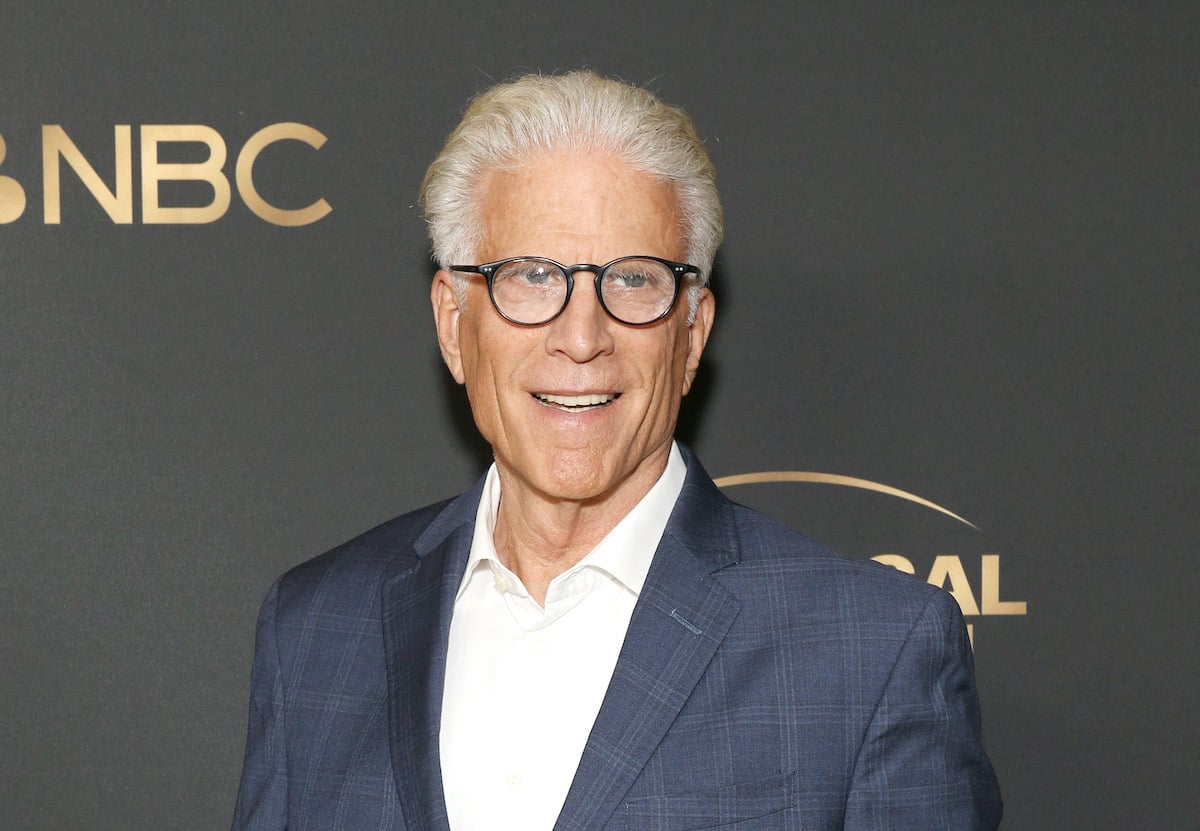 Both shows are set to be instant classics. It seems that making instant classics is Danson's superpower. Unfortunately, his personal life hasn't always gone as well as his career. He had a messy divorce with his ex, Casey Coates, that cost him a lot of money.
Whoopi Goldberg and Ted Danson got together on the set of a movie
A controversial affair with actor Whoopi Goldberg would end Danson's second marriage to Casey Coates. The two had been friends for years when they worked together on the movie Made in America in 1992.
It was there that a torrid love affair would make waves in both their personal and professional lives. Coates and Danson divorced after the scandal, and Danson was left paying $30 million in their divorce settlement.
According to Zimbio, Danson's divorce is one of the costliest celebrity separations of all time.
A tragedy put unexpected strain on Ted Danson and Casey Coates' marriage
Danson and Coates seemed to have a perfect life. They were expecting their first child in 1979, but a tragedy struck just after her birth. Thankfully, their daughter Kate was OK, but Coates had a stroke right after giving birth. Her left side was paralyzed, and doctors weren't sure if she would ever walk again.
Having a baby is hard on any couple, but with Coates' condition, it left Danson caring for both a baby and his wife. Coates had to learn to walk all over again, and Danson was there every step of the way. He was incredibly dedicated to his wife and even slept on the floor of her hospital room for three months so she wouldn't be alone.
Although the situation put a definite strain on their marriage, that isn't what broke it. By the time Danson spoke with People in 1982, Coates had recovered almost all of her motor functions. She was able to do everything except move her toes. Their marriage would go on to last another 10 years.
Ted Danson was married once before meeting Casey Coates
According to People, Danson married his college sweetheart after dropping out of Stanford. Interestingly, Danson claims that he dropped out because having girls in class was a distraction. Apparently, the distraction was one girl, named Randy Danson.
Ted Danson and Randy two divorced in 1975, and one year later he met his next wife, Casey Coates. The two met at a seminar. A seminar is a type of class, which seems to indicate that Danson is easily distracted by females during lectures.
He and Coates married in 1977, just one year later. Things seemed to be going great for the young couple. Danson's acting career was moving along. Coates, an interior designer, redid their entire Hollywood home.
Now, Danson is married to Mary Steenburgen, and according to Country Living, they've been going strong for 25 years. Danson's affair may have cost him most of the money he'd made to that point, but in the end, he was able to find happiness.
According to Danson, speaking to Us Weekly, "I'm madly in love with Mary. She's a remarkable human being so I'm just incredibly blessed."
Source: Read Full Article