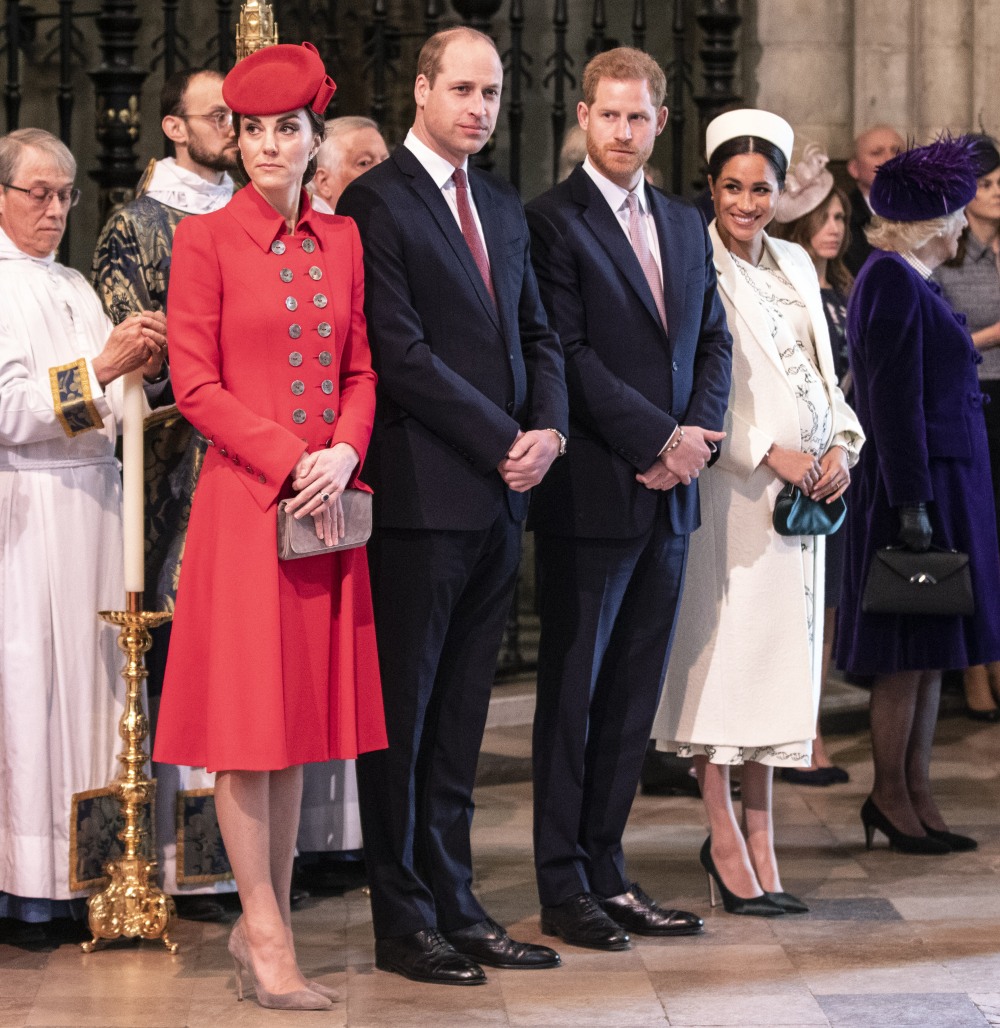 The original "Crygate" story was reported by Camilla Tominey back in the fall of 2018. It was part of a major negative blitz against the Duchess of Sussex following the Sussexes' successful South Pacific Tour. I remember people saying, at the time, that a bunch of the stories were coming out of Clarence House, meaning then-Prince Charles and his wife Camilla. Remember how Charles had a somewhat authorized biography out at the time? But I always believed that the "Meghan made Kate cry" story came straight from Kate and her people, meaning Kensington Palace briefings and/or Carole Middleton. It was just so racialized ("Black woman makes innocent white princess cry!") and lacking in specificity, especially given what we know now about what actually happened behind-the-scenes. Well, months after Duchess Karen made Meghan cry just days before her wedding, Tominey's story came out. In Spare, Harry details the conversation which happened in December 2018 in which he, Meghan, Kate and William sat down and figured out what happened:
We arranged a second summit with Willy and Kate. This time on our turf. December 10, 2018. Early evening. We all gathered in our little front annex, and this time there was no small talk: Kate got things rolling straightaway by acknowledging that these stories in the papers about Meg making her cry were totally false. I know, Meghan, that I was the one who made you cry.

I sighed. Excellent start, I thought. Meg appreciated the apology, but wanted to know why the papers had said this, and what was being done to correct them? In other words: Why isn't your office standing up for me? Why haven't they phoned this execrable woman who wrote this story, and demanded a retraction?

Kate, flustered, didn't answer, and Willy chimed in with some very supportive-sounding evasions, but I already knew the truth. No one at the Palace could phone the correspondent, because that would invite the inevitable retort: Well, if the story's wrong, what's the real story? What did happen between the two duchesses? And that door must never be opened, because it would embarrass the future queen. The monarchy, always, at all costs, had to be protected.

We shifted from what to do about the story to where it came from. Who could've planted such a thing? Who could've leaked it to the press in the first place? Who? We went around and around. The list of suspects became vanishingly small. Finally, finally, Willy leaned back and conceded that, ahem, while we'd been on tour in Australia, he and Kate had gone to dinner with Pa and Camilla…and, alas, he said sheepishly, he might've let it slip that there'd been strife between the two couples…

I put a hand over my face. Meg froze. A heavy silence fell. So now we knew. I told Willy: You…of all people…should've known… He nodded. He knew. More silence. It was time for them to go.
[From Spare by Prince Harry]
A few things – it's perfectly possible that William told Camilla and Charles that they'd been fighting with Harry and Meghan, and that Camilla had rushed out to tell everyone. I'm sure that happened, actually. But I always felt that the particular version was so odd and it had so many variations that it actually came from Kate and Carole Middleton. Like, those are the only two people who would have cared that much about positioning Meghan as the aggressor to Kate's perfect weepy white Karen. So I would guess that Kate simply failed to mention that Carole was aggressively spreading stories too. Remember, Carole was suddenly very active in the media around this time, November and December 2018. I always thought there was some tit-for-tat with Carole spreading stories and giving interviews about Party Pieces.
I guess what I'm saying is that I appreciate that Harry is writing honestly about what was happening in real time and the discussions and confrontations, but I don't think HE was being told the real truth. It's also interesting that Charles, Camilla, William and Kate were having dinner while the Sussexes were on tour – that sounds like a planning session to me, especially given that the smear campaign against Meghan began right after that dinner.
I also don't understand the whole "No one at the Palace could phone the correspondent, because that would invite the inevitable retort: Well, if the story's wrong, what's the real story?" Kensington Palace absolutely could have issued a very simply worded statement saying "The reports of Meghan making Kate cry are false." Would there be additional questions? For sure. But they would have drawn a line in the sand and partially corrected the record without adding the part about "actually, Kate made Meghan cry." Protecting Kate at all costs never meant smearing and lying about Meghan.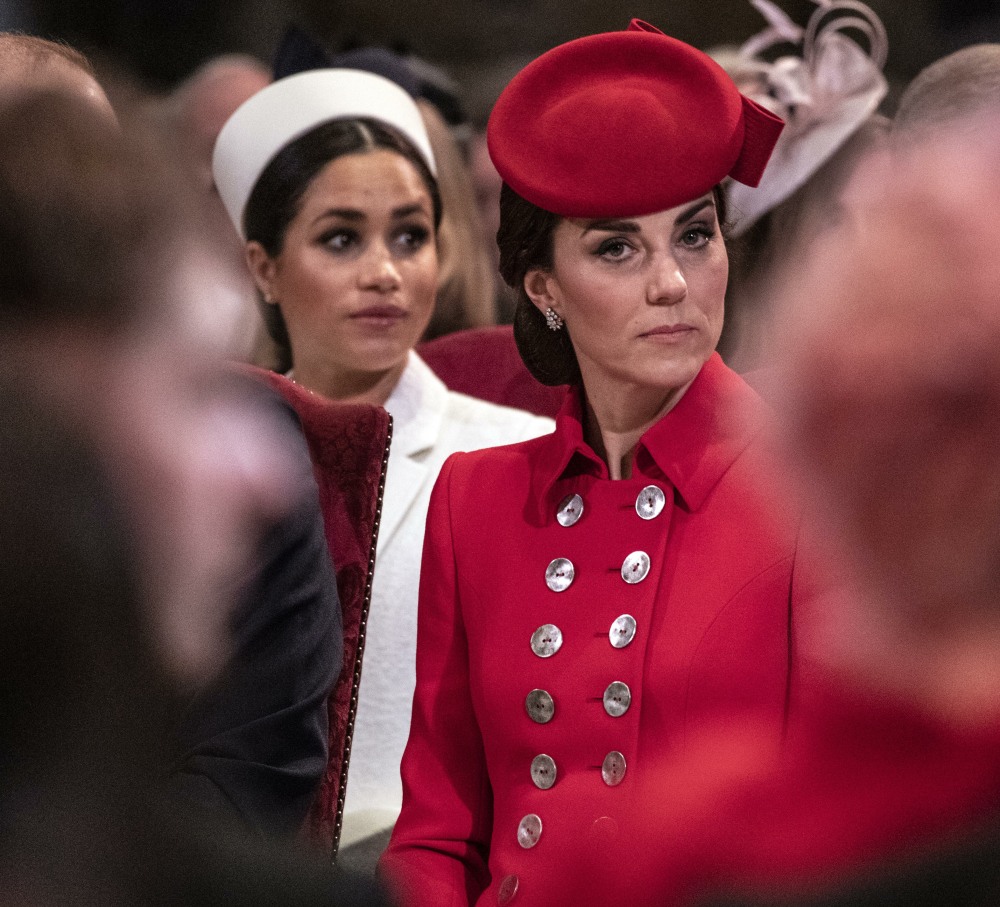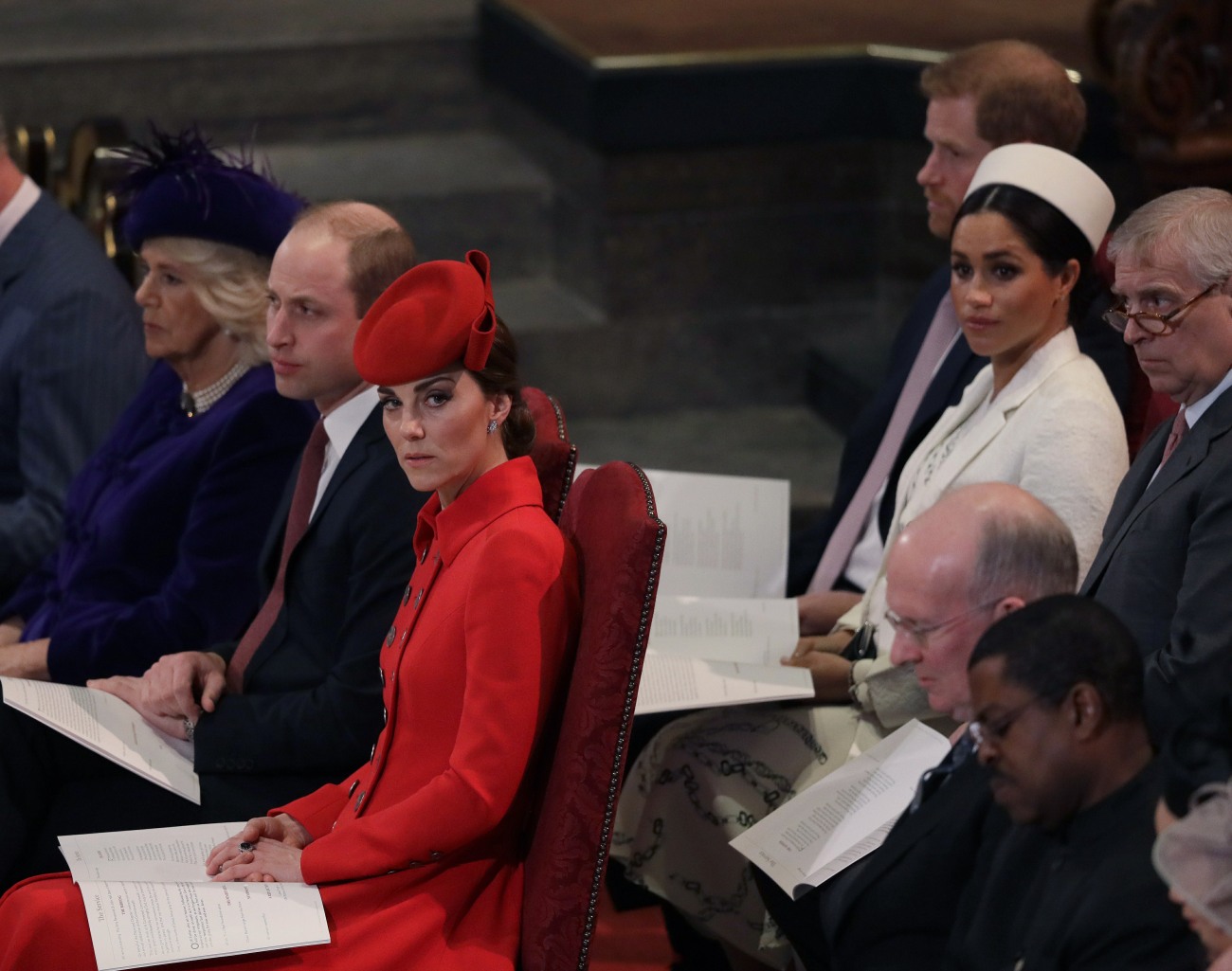 Photos courtesy of Avalon Red, Backgrid.
Source: Read Full Article