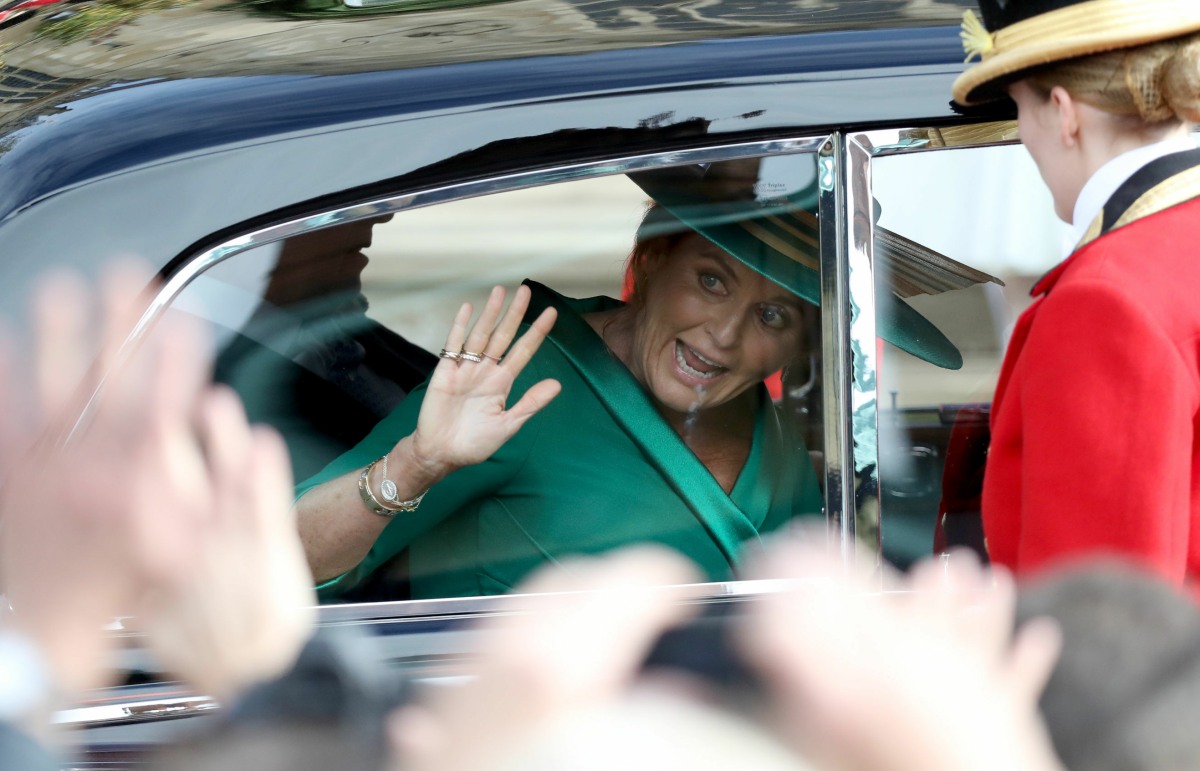 Sarah Ferguson, the Duchess of York, is still promoting her book, Her Heart for a Compass. It's a historical romance loosely based on one of Fergie's relatives, and Fergie has been making the press rounds for weeks. I've been putting off covering some of these interviews but let's just get through all of it at once. Fergie has been providing tons of quotes about Prince Andrew especially, and she's even talked about Jeffrey Epstein a few times. Some quotes from three different interviews:
She thinks Diana would be proud of Harry and Meghan. "There should be no judgement on race, creed, color or any other denomination. I wish Harry and Meghan so much happiness. I know Diana would be so proud of her sons and their wives."

How she handles scandals like the Jeffrey Epstein saga: "Well, for anybody watching, apologize profusely to yourself, to others. I have destroyed myself many times but the most important thing is to get up and get going."

On staying with Andrew at Royal Lodge during the pandemic: "The pandemic has been extraordinary for everybody, it's been so challenging. But I think Prince Andrew is such a good man, he's a thoroughly good man, he's a very gentle man, he's a really good father. We did co-parent very well, hence the reason why the girls are very solid and [have their] feet on the ground. But now, as a grandfather, he's really good. He can go for hours talking about football and all those sorts of things. And I'm like, 'Ok, off you go.' It's a joy to see him really shine as a grandfather. I think it's very important, family unity – communicate, compromise, compassion. Those are the three Cs that are essential… Life is about yourself and being able to have team spirit. Say what you feel – communicate, compromise and then compassion, let's go forward."

Her grandson August: "Well, baby August is phenomenal. He's a very strong little chap. August thinks I'm hysterical. And it's so funny when I look at him because I make him laugh, and he goes all shy and flirts with me. Just shows you: boys. Boys! You know, he's just so, so cool but really, I'm very proud of Eugenie – and Jack [Brooksbank] because they're very good parents and, as any new young parents out there know, it's very challenging, isn't it? And they worry so much about the night duty and getting it right, and are they good enough? And are they getting it right? And Eugenie is really a great mother so I'm very proud of her. But ultimately, I say: 'You've done so well, just keep your confidence.' Mothering is intuitive, so you don't need to be told: you'll know."
[From The Daily Mail & Hello]
"I have destroyed myself many times but the most important thing is to get up and get going…" That's actually not the most important thing when your ex-husband has been accused of raping victims of human trafficking, and when you took tens of thousands of dollars from a rapist and human trafficker. Fergie is pretty consistent with this too, like the first thing everyone needs to do is "forgive themselves." No. That's not what is most important when you f–k up on the scale of "international criminality." Andrew still hasn't honored the interview requests from the FBI. They don't care if he's already forgiven himself.
As for Fergie and Andrew as grandparents… yikes. I would not trust either of them around a baby.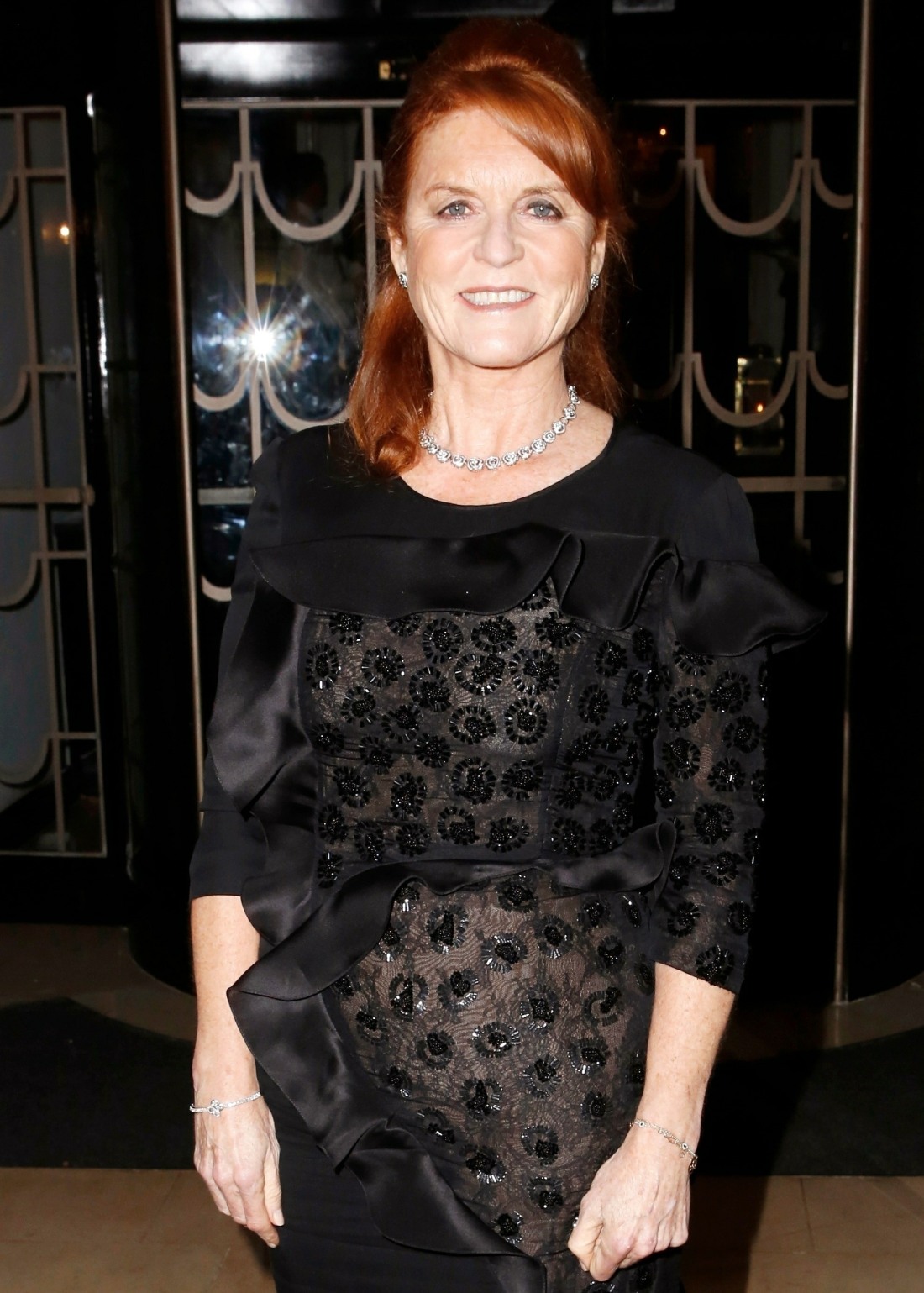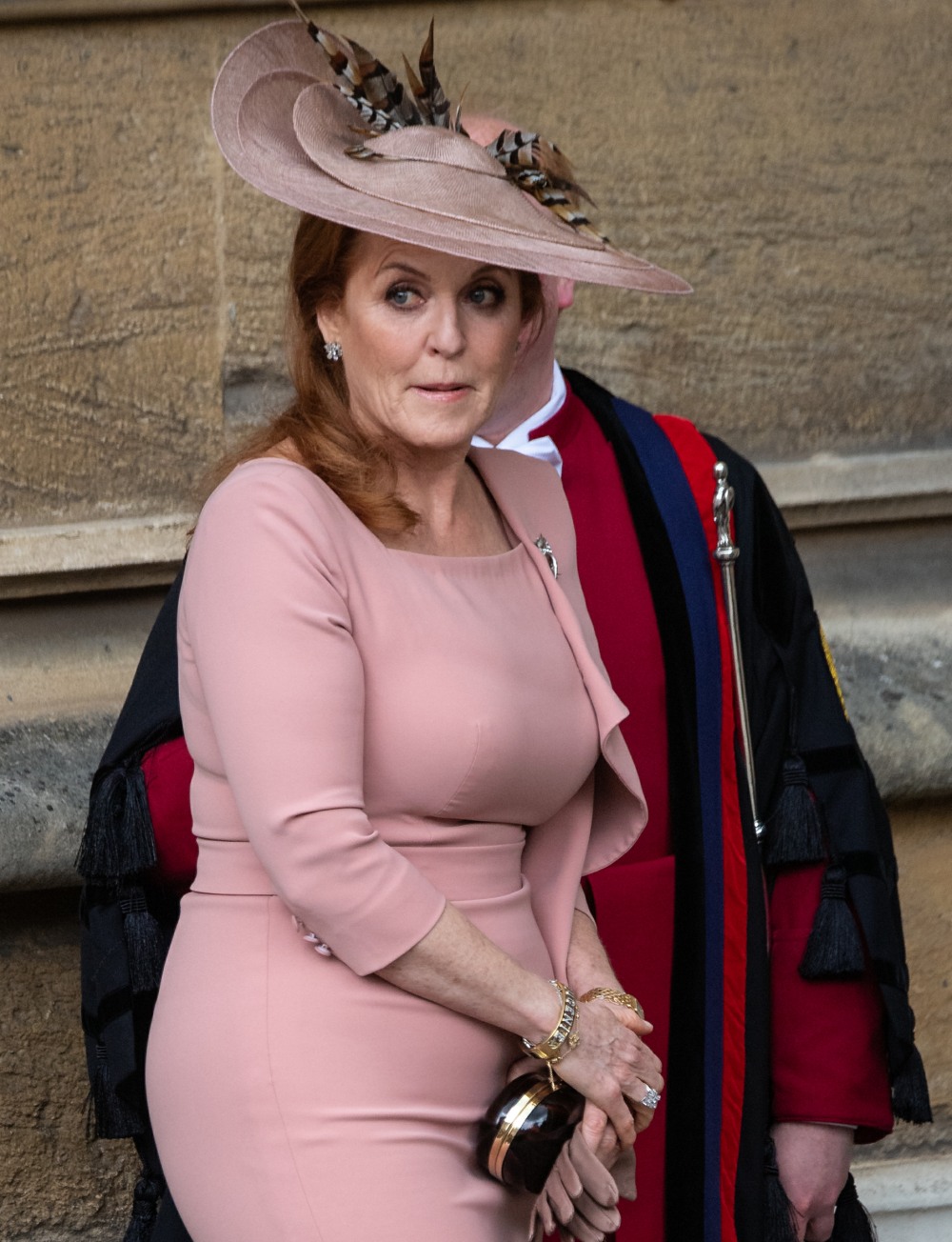 Photos courtesy of Backgrid, Avalon Red and WENN.
Source: Read Full Article