Russell Crowe has been known to be at the center of controversy every now and then. After all, the Gladiator actor was at one point notorious for his outbursts both on and off set. But in 2015, the actor made headlines for a different reason. Instead of generating headlines for one of his temper tantrums, Crowe generated headlines because of comments some perceived as ageist.
Russell Crowe has a history of controversy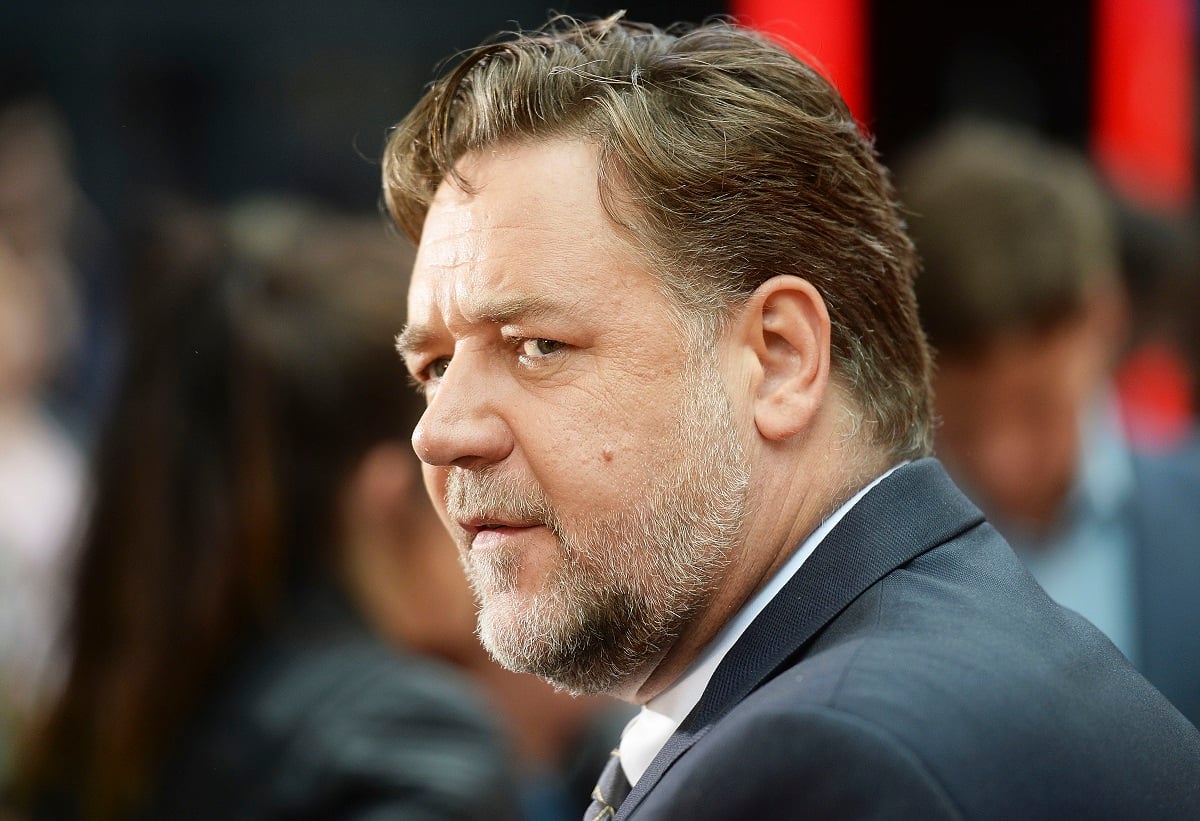 The American Gangster co-star has had his fair share of scandals over the years. The source of most of his controversies seems to be his hot temper. Some of his tantrums have included throwing a hotel phone at a concierge and fighting his own bodyguard. Although Crowe has acknowledged his bad temper in the past, he sees it as necessary.
"You got to have a temper," Crowe said according to Access. "You know what happens when you don't have one? One day you're walking down the street and you just pop."
However, one of the actor's biggest controversies didn't stem from his outburst. Rather, it was just Crowe giving his honest, unfiltered opinion, which resulted in many headlines and tons of scrutiny.
Russell Crowe once told women it's time to act their age
Russell Crowe made some provocative comments in an issue of Australia's Women's Weekly. In the magazine, the topic of older female actors being unable to get certain roles is touched on. Crowe made sure to let his opinion known on the matter.
"The best thing about the industry I'm in – movies – is that there are roles for people in all different stages of life," Crowe said. "To be honest, I think you'll find that the woman who is saying that the roles have dried up is the woman who at 40, 45, 48, still wants to play the ingenue, and can't understand why she's not being cast as the 21-year old."
Crowe then pointed out Meryl Streep and Helen Mirren as two examples of older women who still get roles.
"If you are willing to live in your own skin, you can work as an actor," Crowe said. "If you are trying to pretend that you're still the young buck when you're my age, it just doesn't work."
Reactions to Russell Crowe's comments
Russell's Crowe's response was met with negative reception by a few stars.
"I think he's getting his foot stuck in his mouth," Jessica Chastain said according to People Magazine. "I think there are some incredible actresses in their 50s and 60s that are not getting opportunities in films. And for someone to say there are plenty of roles for women that age – they're not going to the movies enough."
X-Men star Famke Janssen also had an issue with Crowe's comments.
"That's interesting, I don't remember him being female," Janssen quipped as reported by US Weekly.
Meryl Streep, however, was one of the actors who defended Crowe's take.
"I read what he said," Streep remarked at a press conference according to Variety. "He was talking about himself. The journalist asked him, 'Why don't you do another Gladiator, you know, everybody loved that.' He said, 'I'm too old. I can't be the gladiator anymore. I'm playing parts that are appropriate to my age.'"
Russell Crowe clarified his comments
Russell Crowe took to The Guardian to clarify and double down on his statements.
"It doesn't matter what age you are, right? But success is not a bar you reach and then, by right, you're entitled to that for the rest of your career," Crowe said. "I'm just saying: be comfortable in your own skin. Sure, you know, if you're lucky enough you get to be the ingenue, but then at a certain point, you're the dowager. But enjoy playing that role too."
Source: Read Full Article