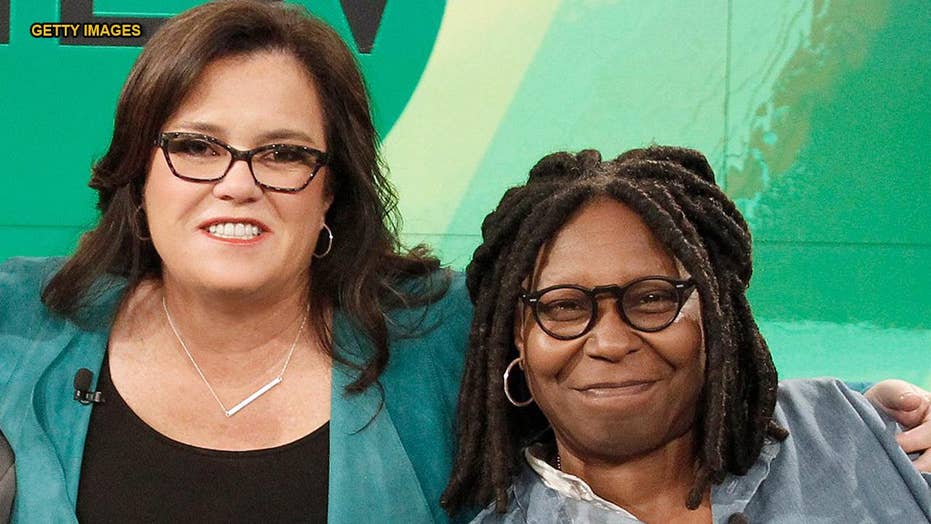 Rosie O'Donnell says Whoopi Goldberg was 'mean' on 'The View' set
Former 'The View' host Rosie O'Donnell slammed co-host Whoopi Goldberg in the new book, 'Ladies Who Punch: The Explosive Inside Story of 'The View." O'Donnell called Goldberg 'mean,' adding that working with her was, 'The worst experience I've ever had on live television.' According to O'Donnell, the beef began when she vocally disagreed with Goldberg about Roman Polanski's guilt in the rape of 13-year-old Samantha Geimer.
Add Whoopi Goldberg to the list of "The View" personalities that Rosie O'Donnell likely ticked off with her revelations in a new book.
O'Donnell, 57, slammed Goldberg, 63, in "Ladies Who Punch: The Explosive Inside Story of 'The View.'"
"Whoopi Goldberg was as mean as anyone has ever been on television to me, personally — while I was sitting there," O'Donnell said in the book (via People). "Worse than Fox News. The worst experience I've ever had on live television was interacting with her."
ROSIE O'DONNELL ISSUES SARCASTIC APOLOGY TO ELISABETH HASSELBECK
O'Donnell admitted that she initially admired Goldberg and was thrilled at the opportunity to work with her.
"She's a minority, feminist, smart, funny, groundbreaking legend who is black in America," O'Donnell said. "I'm never going to not have respect for Whoopi Goldberg. But that was a painful experience, personally and professionally."
The beef began, according to O'Donnell, in 2009, when O'Donnell vocally disagreed with Goldberg about whether director Roman Polanski was guilty of raping 13-year-old Samantha Geimer. Goldberg famously said what Polanski did "wasn't rape-rape."
FIVE MAJOR BOMBSHELLS WE LEARNED ABOUT 'THE VIEW'
In 1977, Polanski was arrested in Los Angeles and charged with rape by use of drugs, perversion, sodomy, furnishing a controlled substance to a minor and lewd and lascivious act upon a child under 14. He pleaded guilty to the lesser charge of committing statutory rape, but fled the country in 1978 before his sentencing.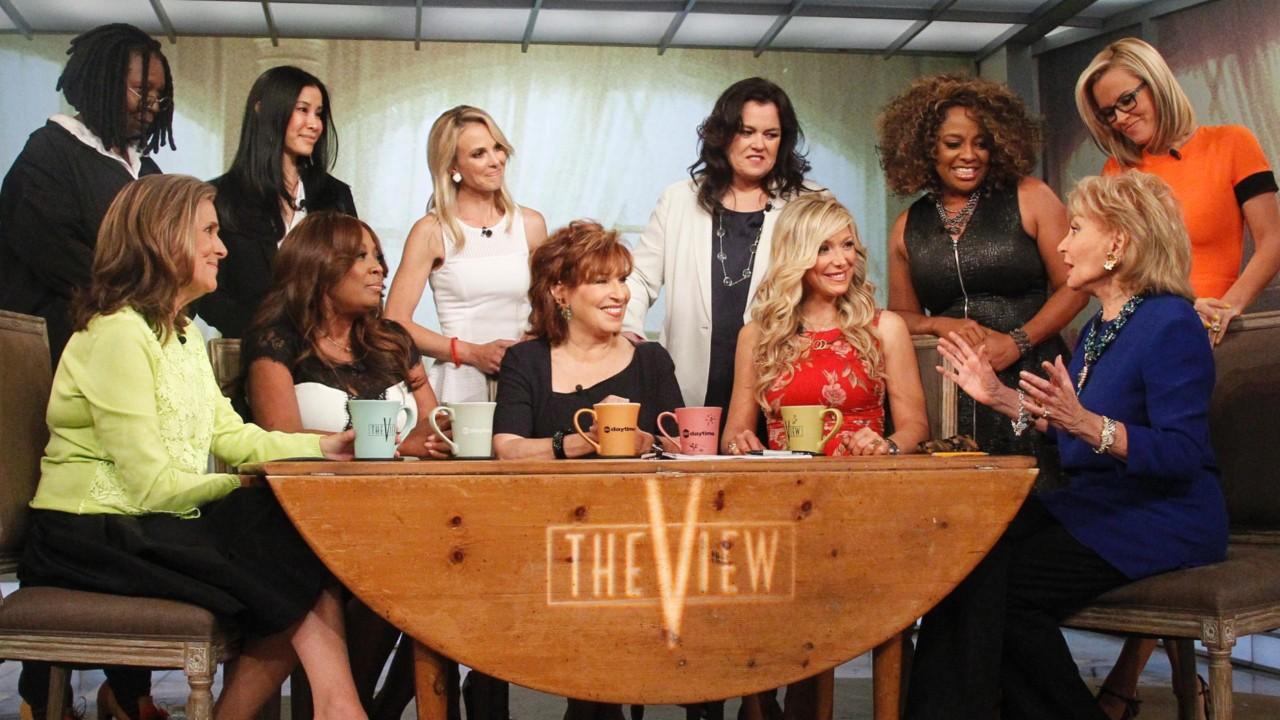 O'Donnell left the show in 2007 and returned in 2014. She alleged in the book that Goldberg would frequently shut down her ideas and that the stress of filming "The View" daily with Goldberg took a toll on her health.
MEGHAN MCCAIN'S TWITTER CLAPBACK AT 'THE VIEW' CRITIC GOES VIRAL
"I thought my head was going to explode. My doctor called me and said, 'Come in right now. Your heart rate during that is dangerous for you. I don't want you doing that show anymore,'" she claimed.
O'Donnell left "The View" for good after her six-month stint in 2015 and said that others noticed the tension between the two comedians on the set.
WHOOPI GOLDBERG MAKES SURPRISE 'THE VIEW' APPEARANCE AFTER ILLNESS
"Some people would say, 'What's going on with you and Whoopi?'" O'Donnell says in the book. "I was like, 'Are you watching the show? It's pretty much right there.' I have no desire for a public feud."
Earlier this week, O'Donnell peeved fellow "The View" co-host Elisabeth Hasselbeck when she said she "had a little crush" on the conservative commentator.
CLICK HERE TO GET THE FOX NEWS APP
A rep for Goldberg did not immediately return Fox News' request for comment on her feud with O'Donnell.
Source: Read Full Article