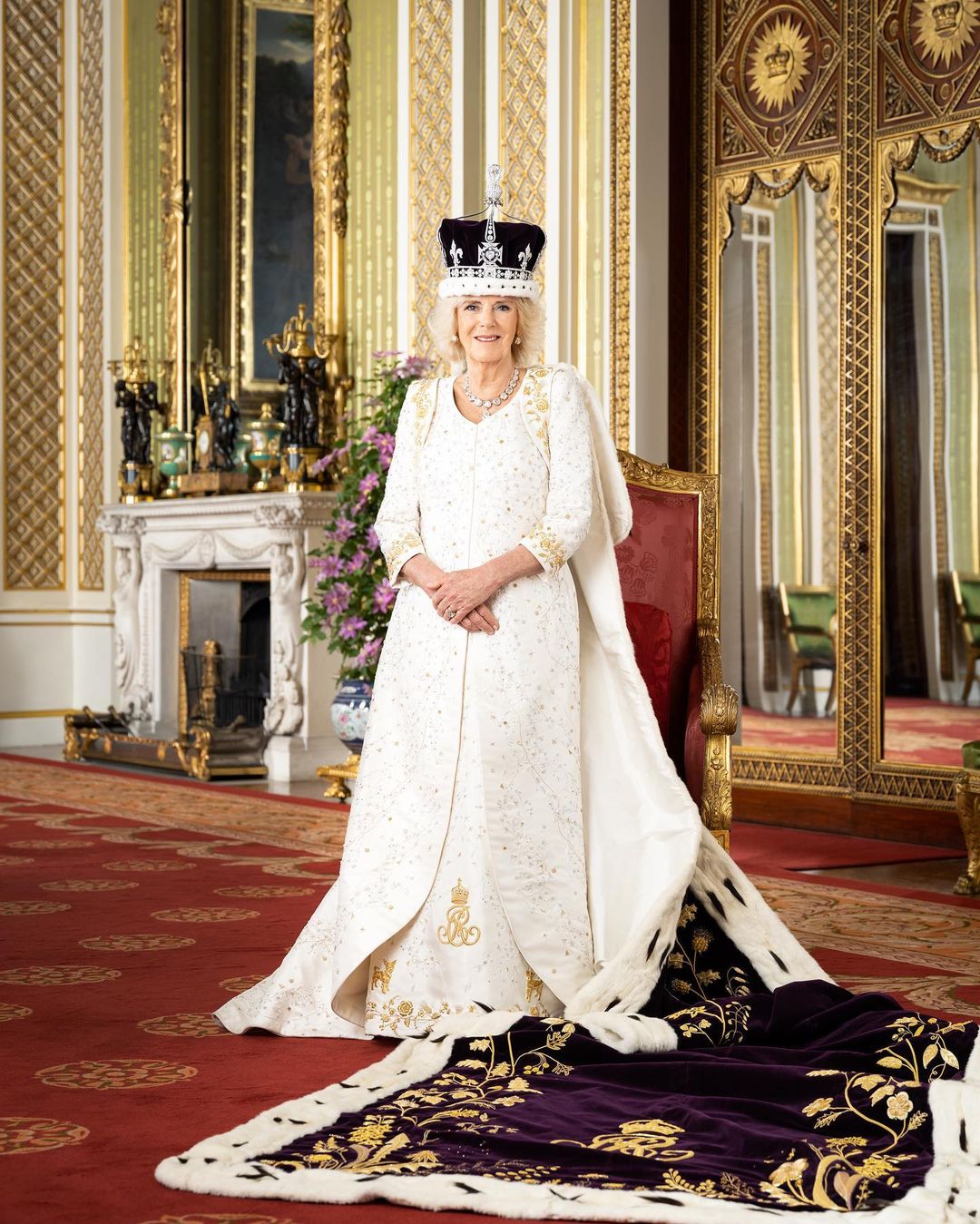 Here is the solo portrait of Queen Camilla, taken on Saturday at Buckingham Palace, just after she was crowned at Westminster Abbey. It was taken in the Throne Room, which is apparently adorned with blackamoor art. Camilla and photographer Hugo Burnand decided to feature this racist art in the background of Camilla's solo portrait. It's… a choice. It's on-brand for Camilla, let's say that. Speaking of Camilla's brand, now that she's officially Queen Side-Chick, she's getting her media allies to write about how she's a brilliant truth-teller and the power behind the crown. Some highlights from this weird piece in the Telegraph:
Making the title her own: She now wears the crown and has dispensed with the Consort suffix, so the next task for the Queen is to make that title her own in a nation that automatically associates it with Elizabeth II. It will require a combination of patience and planning for Queen Camilla, and she will need to tread a fine line between staying in the public eye and overexposure.

She'll try to be like Prince Philip: There is no job description for the consort of a monarch, but the Queen already has a touchstone on whose example she will draw: the late, great Prince Philip. Those who know her say that like Philip, she will continue to speak her mind, and will not be afraid to express an opinion on important issues of the day.

Tone it down: "The trick for her is not to think that she needs to tone it down," said one former adviser. "She will have a voice, as she showed recently in her comments to authors following the Roald Dahl controversy, and that follows in the rich tradition of royal consorts."

Camilla's instinct for storytelling: She also has a far better grasp than other members of the Royal family of how actions and words will be interpreted through the lens of newspaper and television reports, because she has "an instinct for storytelling", just as journalists do, and so she knows what reporters are likely to pick up on (for the same reason, she knows how to avoid Prince Philip-style gaffes).

No fundamental changes: Her advisers are not telling her to make any fundamental changes to the way she operates. She has already had remarkable success in winning over the public, and her image-makers believe the extra media coverage she will receive as a result of her elevation will do the amplifying for her.

She's not stuffy or formal: Contrary to what Prince Harry might think, it is not a calculated move on the part of the Queen, according to those familiar with the workings of Buckingham Palace. It is just that she is practising the advice she gave to those authors, and being true to herself.
[From The Telegraph]
Way to give up the game: "Contrary to what Prince Harry might think"!! Ah, so this whole article was a response to Spare, got it. Sounds like Camilla IS calculated and she's thinking a lot about her side-chick brand and how millions of people despise her. Perhaps that's why she posed in front of the blackamoor art as well – she's trying to be the new Prince Philip, the man who couldn't stop saying and doing racist sh-t constantly. Camilla was like: I'll do my duty and fulfill my role as the family racist, that's my job! And "instinct for storytelling" is a particularly unique euphemism for "Camilla leaks sh-t about everyone in the family as a way to gain power."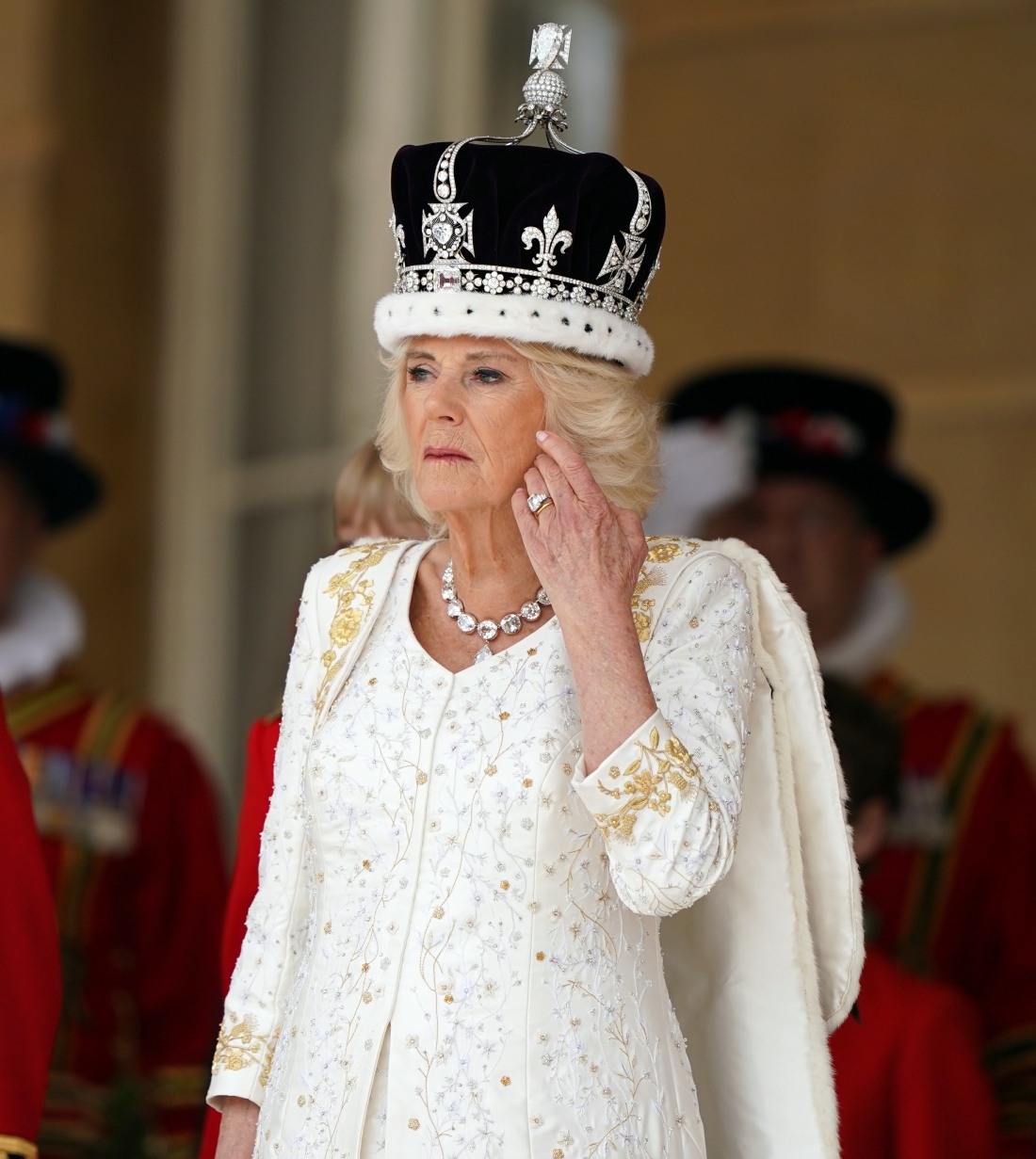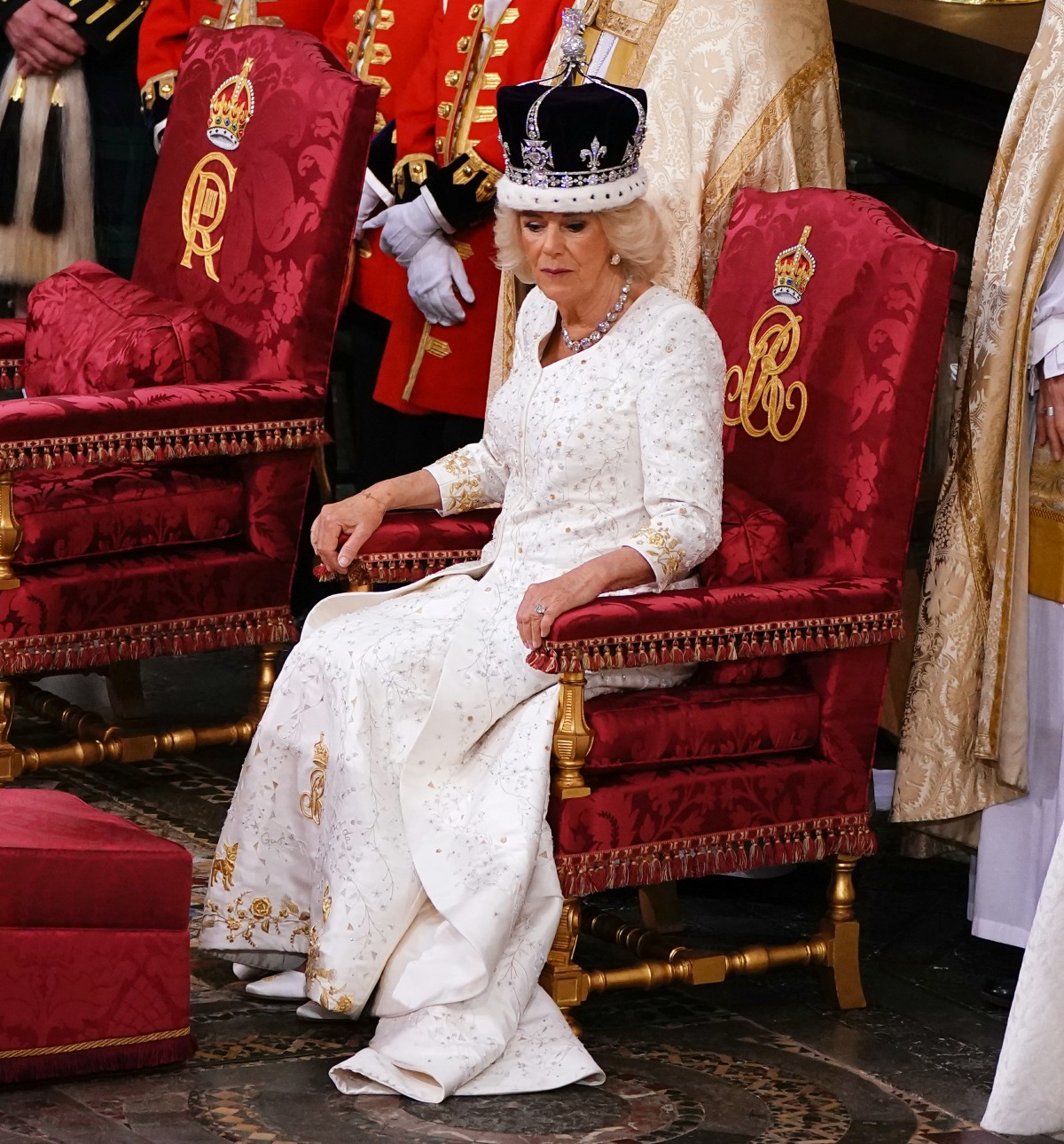 Photos courtesy of Hugo Burnand for Buckingham Palace, Cover Images and Avalon Red.
Source: Read Full Article