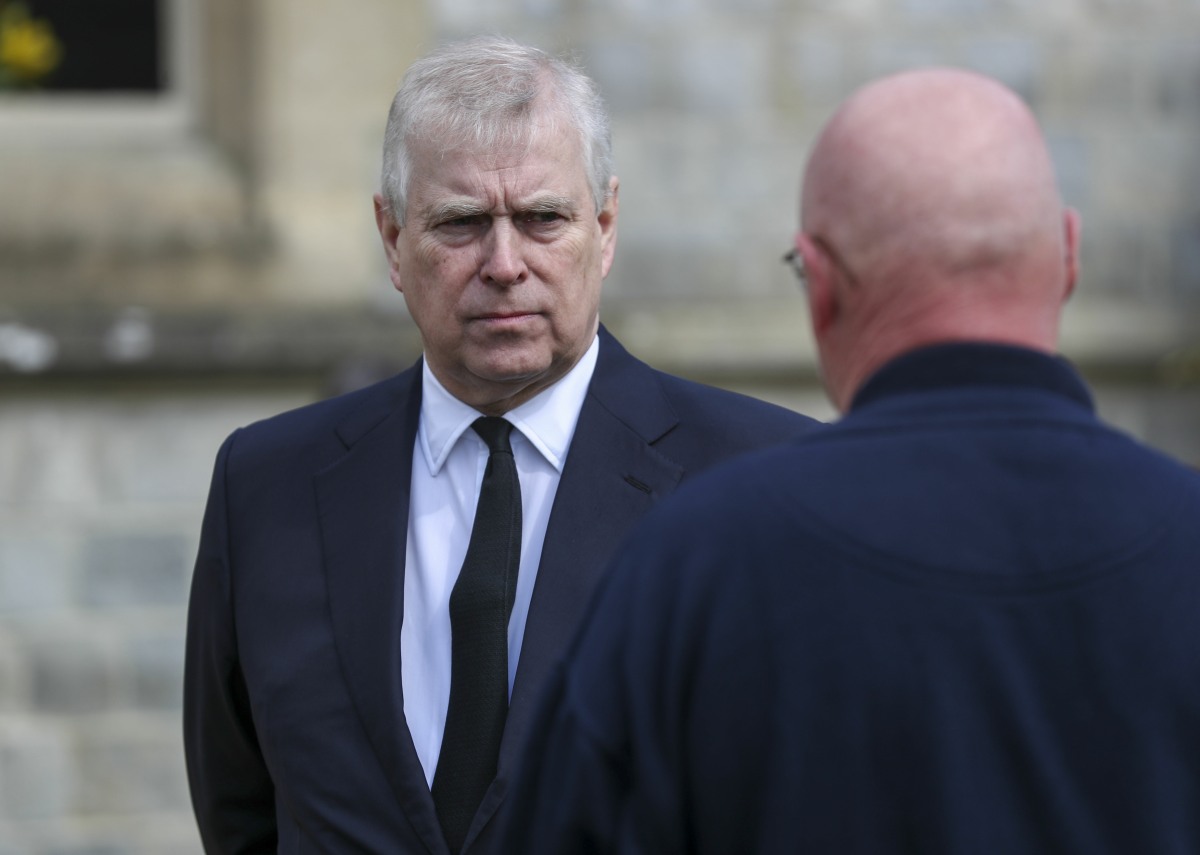 We learned this week that Prince Andrew was going "stir crazy" at home in Royal Lodge, his giant mansion on the Windsor Castle estate. He's been house-bound because, get this, he's trying to avoid a process server looking to serve him with the paperwork from Virginia Giuffre's lawsuit. So he just stayed tucked away in Royal Lodge but mummy's favorite got so bored! So he traveled back to Balmoral to spend more time with his mother. They were seen together this week on the Balmoral estate – they had a quiet lunch together in one of the cabins:
Prince Andrew and The Queen held a summit in Balmoral's most secluded boltholes after he bolted back to the Scottish estate days before a civil case brought against him by one of Jeffrey Epstein's victims reaches court. The Queen's son was seen arriving at her private 50,000-acre grounds in the Scottish Highlands with his ex-wife Sarah, Duchess of York, ahead of Monday's hearing in New York.

Andrew and his ex-wife made the 500-mile journey by car for the second time this summer. They last visited the Queen on Royal Deeside just a month ago. Shortly after arriving yesterday, Andrew joined his mother for lunch at a secluded cabin in a forest around six miles from the castle, just on the fringes of the sprawling estate. The wooden building is the most remote shelter on the land, as far away from the main buildings as possible. It was the Queen Mother's favourite lodge and can only be reached by one road driving through dense forest.

This time it was the Queen and her son who spent around an hour-and-a-half together at the fishing lodge on the banks of the River Dee, before she left.

Andrew reportedly darted out from the rear of the property to avoid being spotted and headed into the forest, where he was picked up by his Metropolitan Police royal protection officers.

Although sources close to the beleaguered Duke of York said the trip to Balmoral was a long-planned holiday, it has also been suggested that may be trying to avoid representatives for his accuser's lawyers, who have been trying to serve papers on him at Royal Lodge, his Windsor mansion. Security guards have stopped 'multiple' attempts in recent weeks.
[From The Daily Mail]
He… darted? He left the cabin by the back door and darted into the woods, where his security had to find him and pick him up? That's quite something. As for the Queen's continued insistence on protecting Andrew… yeah, I doubt this was even a "summit." I think this was just a comfortable lunch between an elderly mother and her favorite child. Now, I bet that Andrew told his mother that all of this will blow over and he'll be back by her side on the Buckingham Palace balcony for the Platinum Jubilee. Sources said as much to the Daily Mirror:
Prince Andrew believes he could return to public life as soon as the Queen's Platinum Jubilee next year, it has been reported. The Duke of York allegedly told pals that the scandal surrounding sexual assault allegations against him will "blow over".

Andrew, who fled his Windsor mansion for the Scottish Highlands on Tuesday, has previously denied any wrongdoing. And a source said he remains "utterly convinced" that he will be able to brush off the claims.

One source close to the royal told The Mirror: "It is clear he (Andrew) has a clear and burning desire to return to work as soon as possible. That may look entirely impossible but if anything he's become emboldened in recent weeks and remains utterly convinced he will not only be exonerated but will certainly forge a way back to public life. Certainly he has given the incredibly bullish impression that this will all blow over within a short while, rather than become a protracted issue."
[From The Sun]
Andrew's wager is that the Queen still has years to go and she'll be there to protect him for a while longer. Because we know that the second King Charles becomes a reality, Andrew's fantasies of a comeback are completely over. Not only that, I think Charles will likely toss Andrew out of Royal Lodge, cut off Andrew's security and probably send him to Scotland permanently to hide out.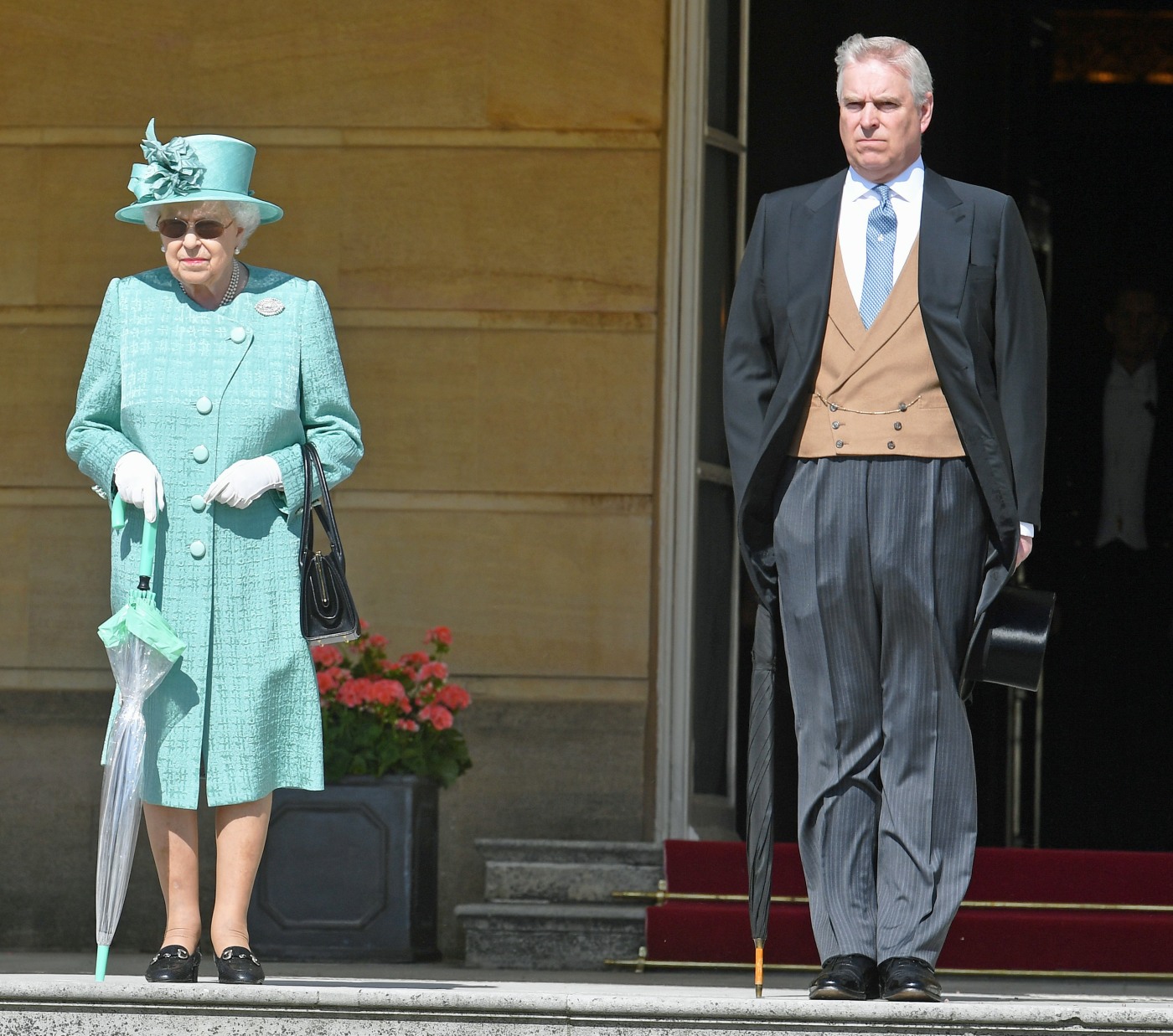 Photos courtesy of Avalon Red.
Source: Read Full Article