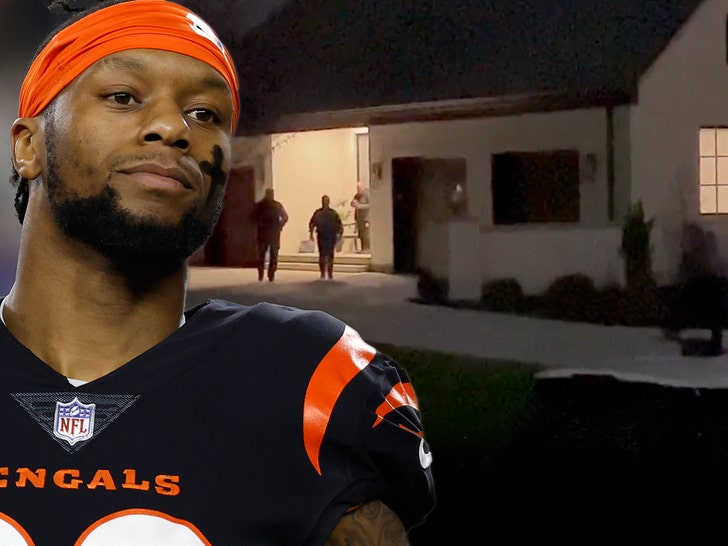 Multiple cops reportedly entered Joe Mixon's Cincinnati-area home on Monday night … hours after they launched an investigation into an alleged shooting in the NFL star's neighborhood.
The Hamilton County Sheriff's Office told FOX 19 its officers headed out to the 7900 block of Ayers Road — where Mixon lives in Ohio — at around 8:30 PM after receiving a call of gunshots being fired.
A juvenile, according to the report, had been injured and transported to the hospital.
On-the-scene reporter Chancelor Winn said deputies cordoned off Mixon's home with caution tape after arriving — and, at one point, knocked on his door while saying, "Sheriff's Department. Come out."
Eventually, per Winn, they gained entry into the Bengals running back's home at around 1:30 AM They left roughly two hours later. No arrests were made.
It's unclear if Mixon had any involvement in the investigation — but WLWT News 5 reports his sister said the 26-year-old "was not involved in the shooting Monday night that injured a teenager."
Mixon has yet to publicly comment on the matter.
Story developing …
Source: Read Full Article