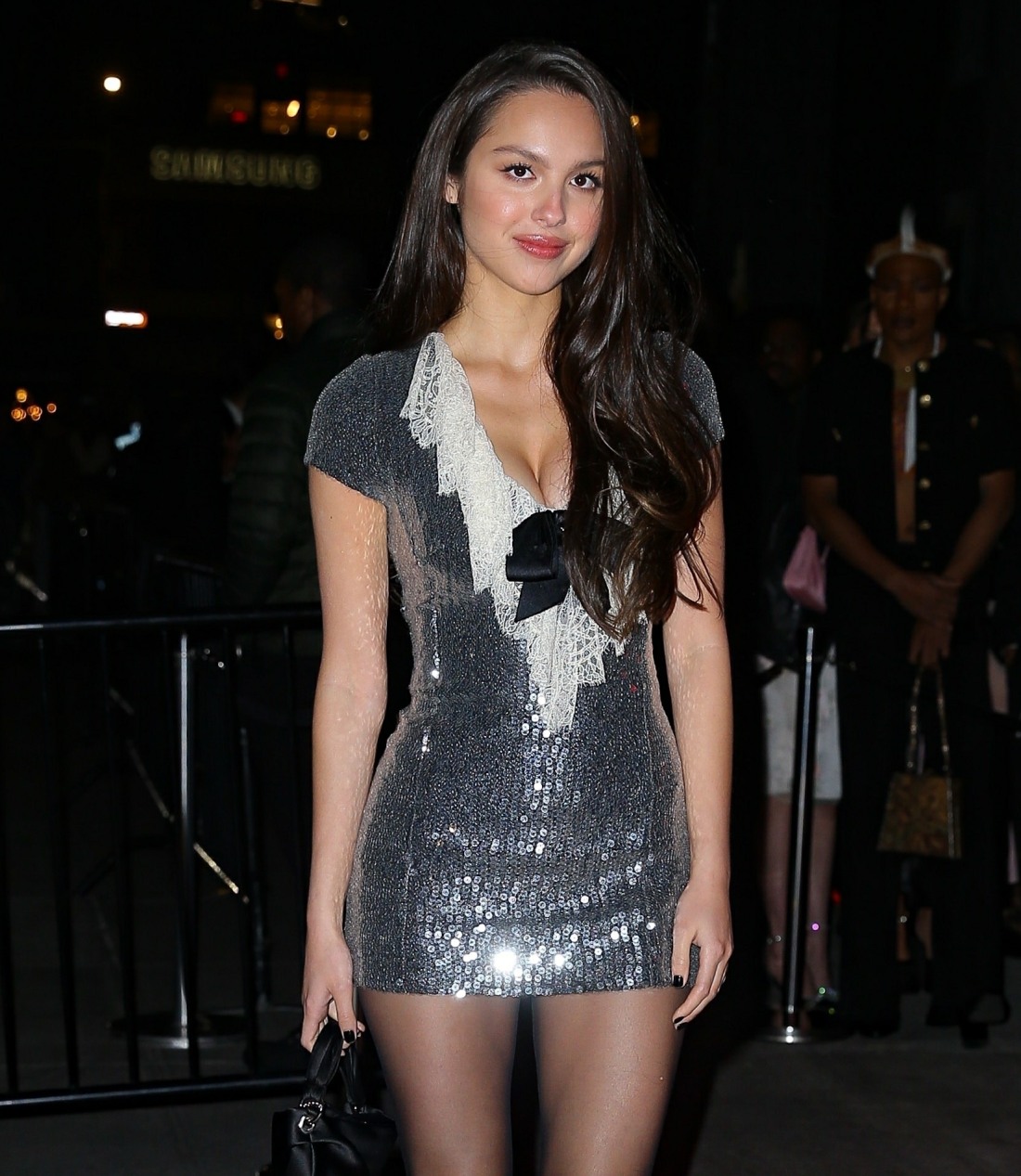 Olivia Rodrigo recently had a good interview in the Guardian, part of her publicity blitz for her sophomore album, Guts. Her first single from that album, "Vampire," is already a big hit and a much-discussed conspiracy, as many people theorize that it's about Taylor Swift. Olivia was asked about that again by the Guardian, and while she talks around the idea that it's not really about Swift, she also doesn't offer any defense or explanation for why it's felt like she no longer considers Taylor a friend or mentor. Meaning, even if "Vampire" isn't specifically about Taylor, it's clear that Olivia is fine with people knowing that she's not down with Taylor anymore. Some highlights from the Guardian:
Speaking out about abortion rights: Before Rodrigo's [Glastonbury] set, she considered her many "young girl fans, which I always think about… That's actually why it's so important – I would love, if I was a little girl, to see someone stand up for future-me like that." Similarly, if there was kickback, she recalls, "I didn't really pay attention to it or let it affect me." Being a puppet, she says, "doesn't work any more".

Overnight success: "It's not like I was like: 'In order to have a sustainable career, I'm gonna roll it out slowly and this and that.' I kind of had overnight success. I'd been working on songs for years and preparing for that moment for a long time. But in many respects it was very instantaneous, and so taking things slower was my way of coping. All of the drama that surrounded Drivers License was baptism by fire," she says. Cleaving her personal identity from her celebrity persona became a priority she worked through in therapy. "I'm happiest when I can separate the two."

She's tired of feeling grateful: "I've experienced a lot of emotional turmoil over having all these feelings of rage and dissatisfaction that I felt like I couldn't express, especially in my job. I've always felt like: you can never admit it, be so grateful all the time, so many people want this position. And that causes a lot of repressed feelings. I've always struggled with wanting to be this perfect American girl and the reality of not feeling like that all the time."

Copyright issues. Sour was plagued by it: after listeners noted similarities between Rodrigo's song Deja Vu (an ecstatic skewering of her ex for rehashing their favourite pastimes with his new girlfriend) and Taylor Swift's Cruel Summer, as well as between her Good 4 U and Paramore's Misery Business, Rodrigo ended up giving both acts 50% of the credits and royalties for the respective tracks. At the time, she said it was "disappointing to see people take things out of context and discredit any young woman's work". Did the potential for similar scrutiny make her second-guess writing Guts? She grows vague. "I was so green as to how the music industry worked, the litigious side … I feel like now I know so much more about the industry and I just feel … better equipped in that regard. It wasn't something I thought about too much."

Whether "Vampire" is about Taylor Swift: Some fans are convinced that Vampire is about Swift, especially given that signs of their budding friendship vanished after the credits issue. (Swift recently invited Sabrina Carpenter, the rumoured other party in the Drivers License heartbreak, to support her Eras tour.) "How do I answer this?" Rodrigo whispers at the table when I ask her. "I mean, I never want to say who any of my songs are about. I've never done that before in my career and probably won't. I think it's better to not pigeonhole a song to being about this one thing." She laughs nervously (she often laughs nervously). "I was very surprised when people thought that."
[From The Guardian]
"I was very surprised when people thought that" is a shockingly effective dodge, right? She's given us enough to believe that "Vampire" isn't about Swift, but she's left enough room for people to believe whatever they want. And yeah, I do think there was drama or a falling out or something like that between Swift and Rodrigo. Olivia has said nothing to deny the beef and she goes out of her way to talk around all things Swift. It was pretty rich for Swift and Antonoff to sue Rodrigo for copyright infringement when Antonoff basically copies-and-pastes all of his stuff between Lorde, Taylor and Lana anyway. I would also totally buy that Taylor does see Olivia as a threat, and it speaks volumes that Taylor invited Sabrina Carpenter onto the Eras Tour.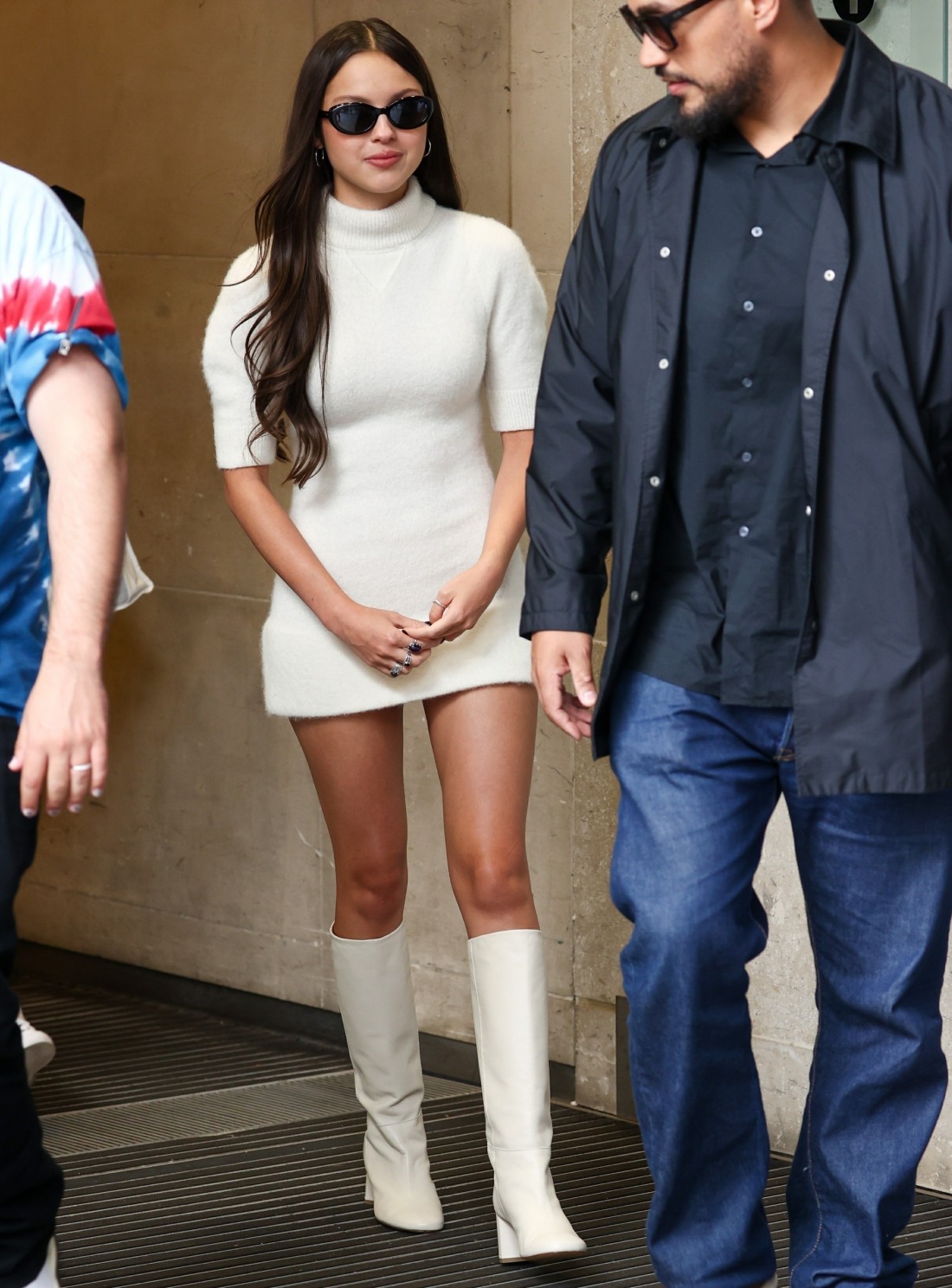 Photos courtesy of Backgrid.
Source: Read Full Article