If you thought the world was done with Lady Gaga, Bradley Cooper, and A Star Is Born, honey, you have another thing coming. Bradley, who has reportedly spent zero time with Gaga since awards season ended two months ago, just went on The Ellen DeGeneres Show to remind everyone why ASIB is the greatest movie of all time. Even better, Bradley said he really wants to reunite with Gaga, so yeah, I'll be over here crying tears of pure joy and playing "Heal Me" on repeat.
While talking to Ellen, Bradley shut down any hopes of having a Jackson Maine and Ally world tour. (He'll come around one day!) He did, however, share a genius idea of his, saying, "What I thought would be a cool thing to do, maybe one night, would be like a live reading of the script and sing all the songs as we read the script, like at the Hollywood Bowl or something."
If this dream performance actually happens, it would only be the third time Bradley and Gaga perform anything live onstage together. The first time was when they sang "Shallow" at Gaga's Las Vegas residency show in January and Gaga was, like, basically crying on his lap. And the second time they performed "Shallow" live was during the Oscars, which further proved Gaga and B. Coop had craaaaazzzyyy chemistry.
Bradley also told Ellen that he surprisingly wasn't even nervous before singing at the Oscars because Gaga was THAT supportive. And of course, he was so excited when they both absolutely killed it up there because he was worried that "people would never watch the movie again if it was bad." Obviously, that's not the case.
BRB, going to make a budget and try to cut back on avocado toast and frosé so I can save some money for these live performance tickets!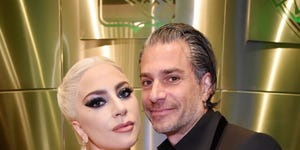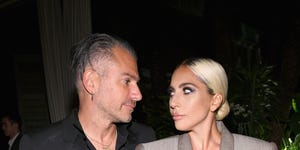 Source: Read Full Article