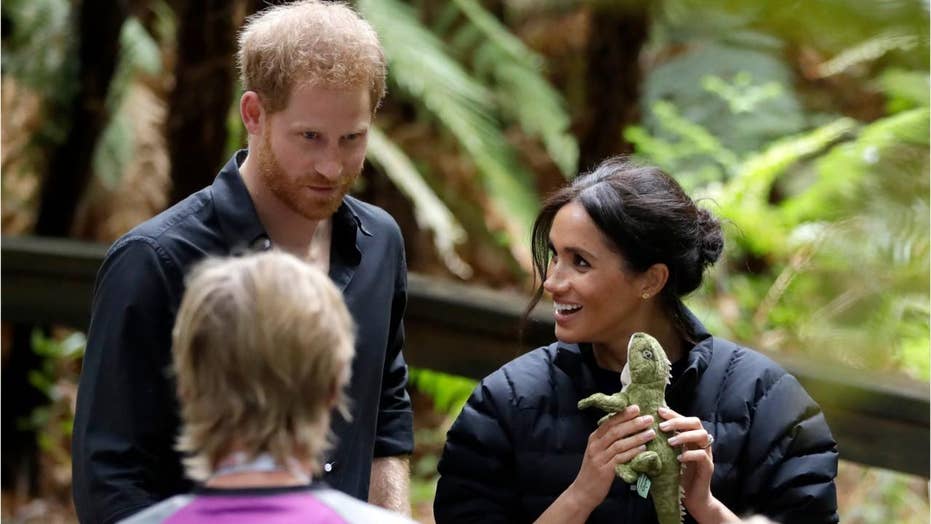 7 times Prince Harry and Meghan Markle strayed from tradition
Prince Harry and Meghan Markle are creating a new relaxed branch of the monarchy. Here are 7 times the royal couple have broken protocol.
Former first lady Michelle Obama revealed the advice she would give to Meghan Markle as the new member of the royal family.
Obama told "Good Housekeeping" that she would advise the Duchess of Sussex to take her time launching new projects as she becomes more accustom to her new royal duties.
"Like me, Meghan probably never dreamt that she'd have a life like this, and the pressure you feel – from yourself and from others – can sometimes feel like a lot," the former first lady told the magazine. "So my biggest piece of advice would be to take some time and don't be in a hurry to do anything."
PHOTOS: MEGHAN MARKLE'S HOTTEST SHOTS
Obama recalled her first few months in the White House and getting her two daughters, Malia and Sasha, adjusted to their new life.
"I spent the first few months in the White House mainly worrying about my daughters, making sure they were off to a good start at school and making new friends before I launched into any more ambitious work. I think it's okay – it's good, even – to do that," Obama said.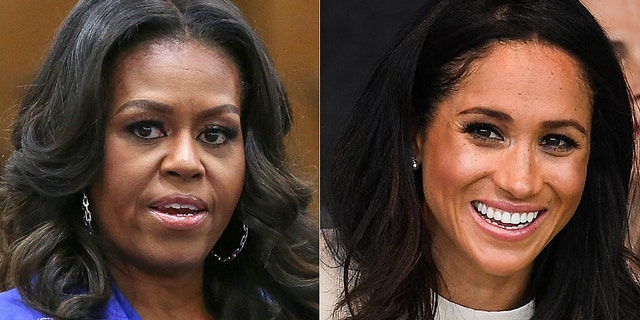 Michelle Obama revealed the advice she would give to Meghan Markle as the Duchess of Sussex.
(AP/Getty Images)
Obama said Markle has the platform to impact others and implement changes in society.
"What I'd say is that there's so much opportunity to do good with a platform like that – and I think Meghan can maximize her impact for others, as well her own happiness if she's doing something that resonates with her personally," she added.
PHOTO: MARKLE COZIES UP TO EX-BOYFRIEND
Markle dove into her royal duties just days after she married Prince Harry in May. By September, the Duchess launched her charity cookbook "Together: Our Community Cookbook" and held her first solo event.
Kensington Palace also announced in October Markle was pregnant with her first child and is expected to give birth in the spring.
Source: Read Full Article