Martin Scorsese established himself as one of the best directors in the gangster genre after creating iconic films such as Goodfellas, Casino, and Gangs of New York. However, he took a hiatus from developing films of the sort in the 2000s and began working on movies that told a range of different stories.
Many were surprised to find out he was working on 2019's The Irishman, a big-budget film starring Robert De Niro, Al Pacino, and Joe Pesci. Questions arose about why he decided to return to the genre after so many years, and Scorsese has an answer.
Martin Scorsese and Robert De Niro hadn't worked with Robert De Niro in nearly 25 years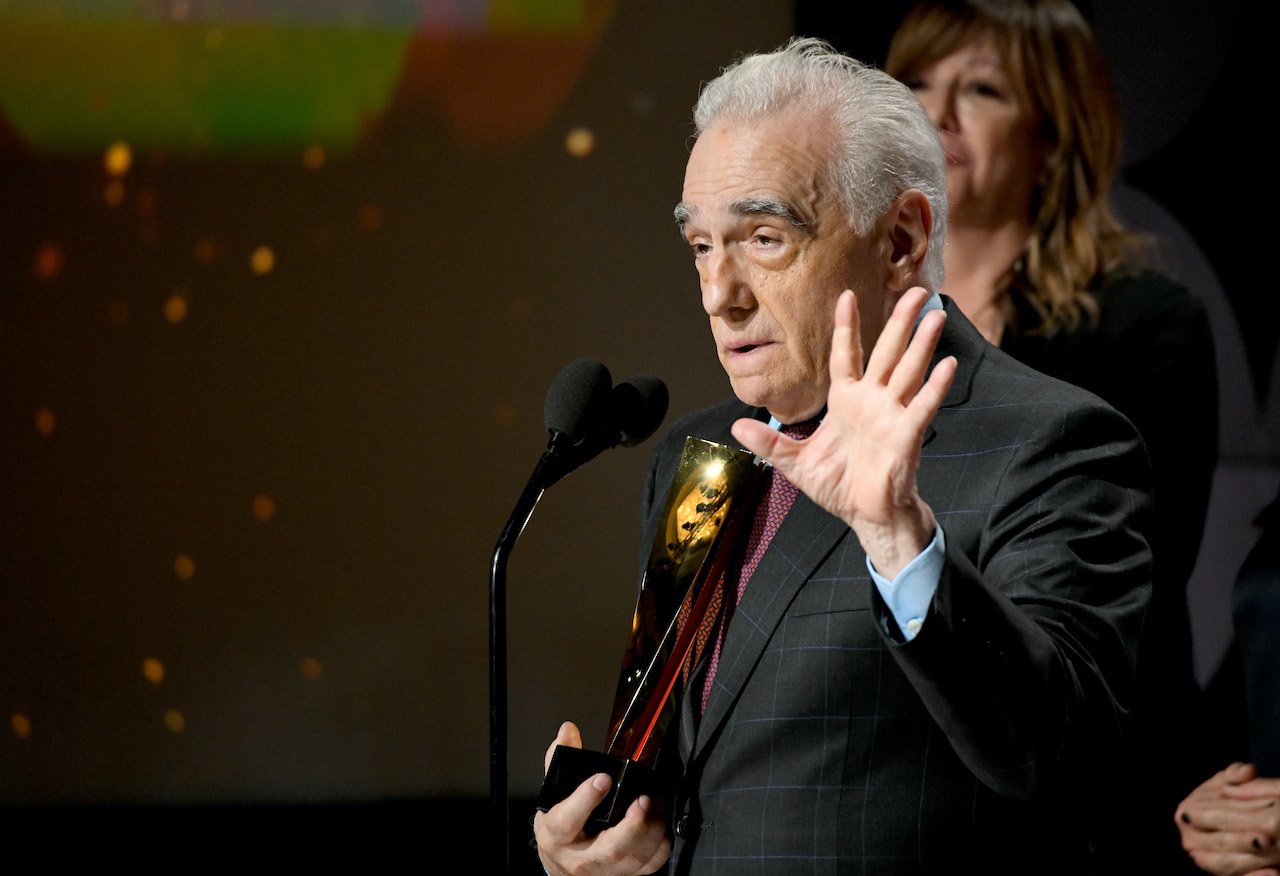 Earlier in their careers, Scorsese and De Niro built a strong rapport with each other. De Niro starred in many of Scorsese's films, including Cape Fear, Raging Bull, and Taxi Driver. However, their collaborations came to a halt in 1995. Scorsese shared his thoughts during a 2019 interview with BBC Radio 1.
"Looking back, the last time Bob De Niro and I worked together was Casino," Scorsese said. "1995."
There wasn't necessarily any bad blood between the two, but neither could come to an agreement on what to work on together.
"Right around that time we were talking about doing other kinds of films together, but he grew one way, I went another way," Scorsese said. "And whenever we'd meet, we could not necessarily agree with each other's new projects, you follow? 'No, it's not for me,' or 'Maybe we should do something like this,' and we kept working with other writers, different projects, different scripts. Until finally, it became a situation where we knew we had to deal with each other. Again. We had to do it."
They reconnected after finding a project they both liked
The two eventually reconnected in the later 2010s, as both were interested in a project about Frankie Machine.
"We started on another project called the—something about Frankie Machine," Scorsese said. "He then received this book from Eric Roth, actually. He was writing Good Shepherd for him at the time …"
After learning more about De Niro's project, he became interested in developing what would become The Irishman.
"When he described the character to me [I] became very, very involved with this story," Scorsese said. "And I saw an emotional connection that I said, 'The best kind of truth that we could get at, and if we mine that.'
Scorsese wanted to touch on his former working relationship with De Niro
Scorsese liked the idea of the two returning to the relationship they'd established earlier in their lives.
"Years have gone by, of course, in our lives, but if we could touch upon that relationship that we had back in the past once again, at the age of 74, 75, whatever, it might really be worth it," Scorsese said.
'The Irishman' received rave reviews
The Irishman was a big hit amongst critics and garnered millions of viewers within its first few days on Netflix. It was nominated for 10 awards at the 92nd Academy Awards.
Source: Read Full Article