There are different levels of celeb drama. There's the kind that piques your interest but ultimately, doesn't keep your attention for long. There's the type that leaves you reading article, after article, until two hours have gone by. And then there's the drama that feels like you're watching a car crash in slow motion. That's what the Kristin Cavallari and Jay Cutler saga is becoming, and Madison LeCroy is getting in on the action. Before I jump into the latest developments, here's what you need to know:
Okay, let's dive in. Try to keep up, k? "Good morning," Madison told her followers in an Instagram Story video on Sunday, Jan. 24. "Yes, so it looks to me like I'm gonna have to drop some receipts… I hate to do that."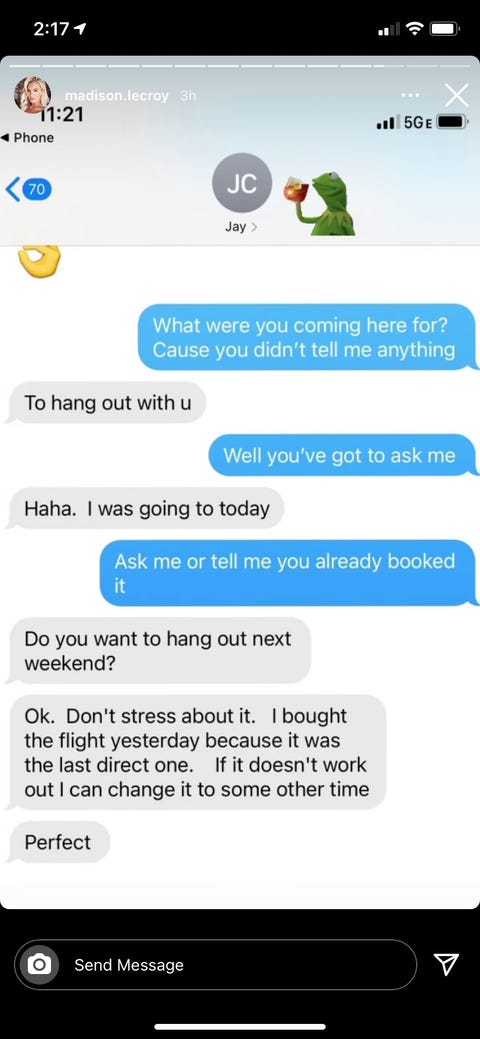 The tweets have yet to be verified by Jay's reps, but they seem to be legit. And if they're not then that just makes everything even more bizarre.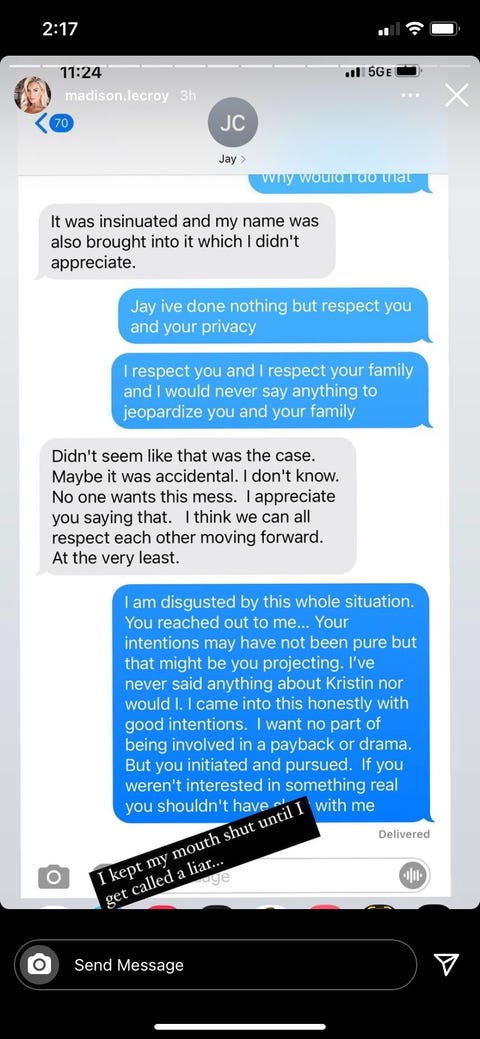 I am definitely not zooming in on this pic to see if she blocked out the word "slept." That is definitely something that I'm not doing.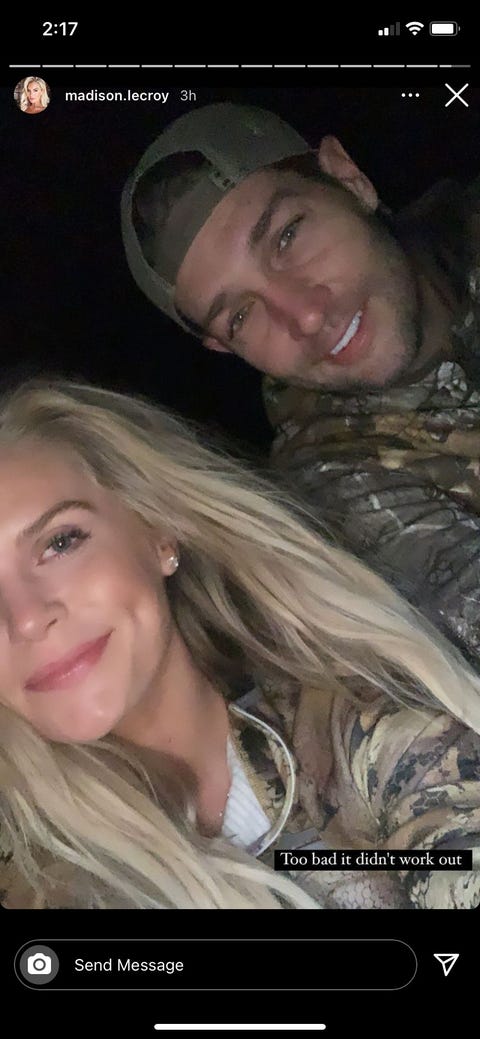 Shaaaaade. Jay and Kristin, back to you.
Source: Read Full Article