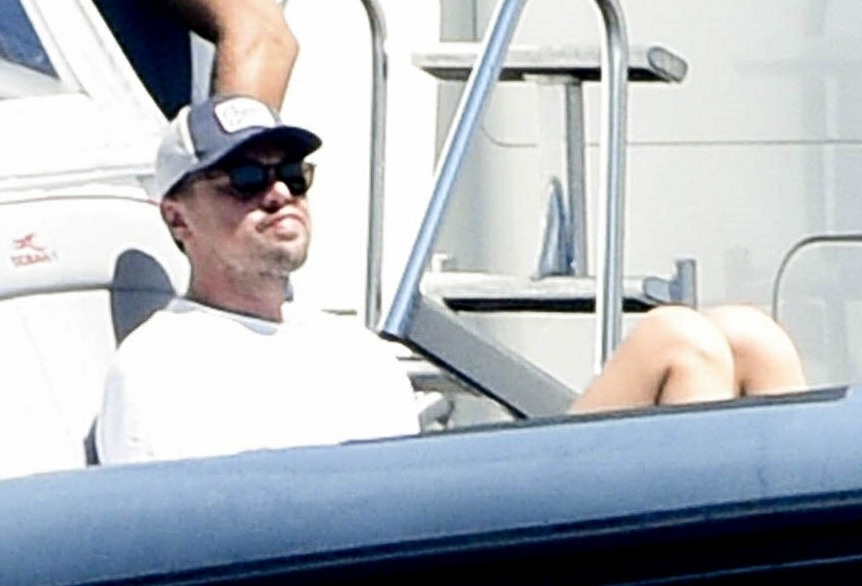 It's so fascinating to watch Leonardo DiCaprio's reaction to being publicly and vociferously called out for exclusively dating women under the age of 25. Leo was with Camila Morrone for over four years, and in those four years, the culture changed in a way Leo didn't expect. He expected to just be able to date 21-year-olds forever, and everyone would still think he's cool. He was shocked when everyone clowned on him when he dumped Morrone around her 25th birthday. He tried some desperate damage control, throwing himself at Gigi Hadid (an ancient spinster of 27) and he was shocked by the universal condemnation at being seen with a 19-year-old Israeli model. Now Leo's "friends" are whining to the Daily Mail about how Leo never wanted to be clowned on like this and he never expected people to make jokes about his under-25 rule.
Leonardo DiCaprio is 'not pleased' with the ongoing jokes and speculation about his love life – and is desperate to 'ditch' his image of only dating women under the age of 25 while settling down in a 'more mature' relationship.

A source close to the 48-year-old actor laid bare his frustrations over the scrutiny he faces every time he is photographed with a young woman, while revealing that the Titanic star wants to find a 'real' relationship – much like the long-term romance he had with 25-year-old model Camila Morrone.

'Leo is very single right now and he is not keen on the hype suggesting that he is seeking out these very young women,' the insider revealed to DailyMail.com. 'He is looking for something more mature in the relationship department. It is just ridiculous because he cannot go anywhere without being linked to the youngest beautiful woman there,' the source adds. 'He wants to ditch this image once and for all and he is really bothered that this continues to follow him. Leo wants something like he had with Camila, something real.'
[From The Daily Mail]
For what it's worth, I do think Leo cared a lot about Camila. That was the most serious and long-term relationship he'd had since, when? Gisele, really. Leo and Camila even had dogs together. So the question is… if he had something real with Camila and he really cared about her and they were raising dogs together, why did he dump her on her 25th birthday? And why is he looking to recreate what they had by dating a 19-year-old, who he will inevitably dump on HER 25th birthday? Anyway, I love how unsettled Leo is about being criticized. That man has hundreds of millions of dollars, billionaire friends, a whole-ass P-ssy Posse at his beck and call, and he can't stop the internet people from making fun of him and it's driving him crazy.
Photos courtesy of Backgrid.
Source: Read Full Article