She caught our attention more than a decade ago when she asked the world "Where the bloody hell are ya?" after being cast in a series of Tourism Australia commercials. Now Lara Worthington has taken up the climate change cause and is focused on trying to be "completely green".
Next week the crystal-eyed beauty from Cronulla will grace the cover of ELLE Australia, and while she still looks like an Aussie bikini model, the 31-year-old mother of two and business owner is taking an interest in more serious issues these days.
In an interview with the magazine, Mrs Sam Worthington reveals her young family's growing awareness of the need to act on climate change, fuelled in part by her Hollywood heavyweight husband's involvement in director James Cameron's Avatar series.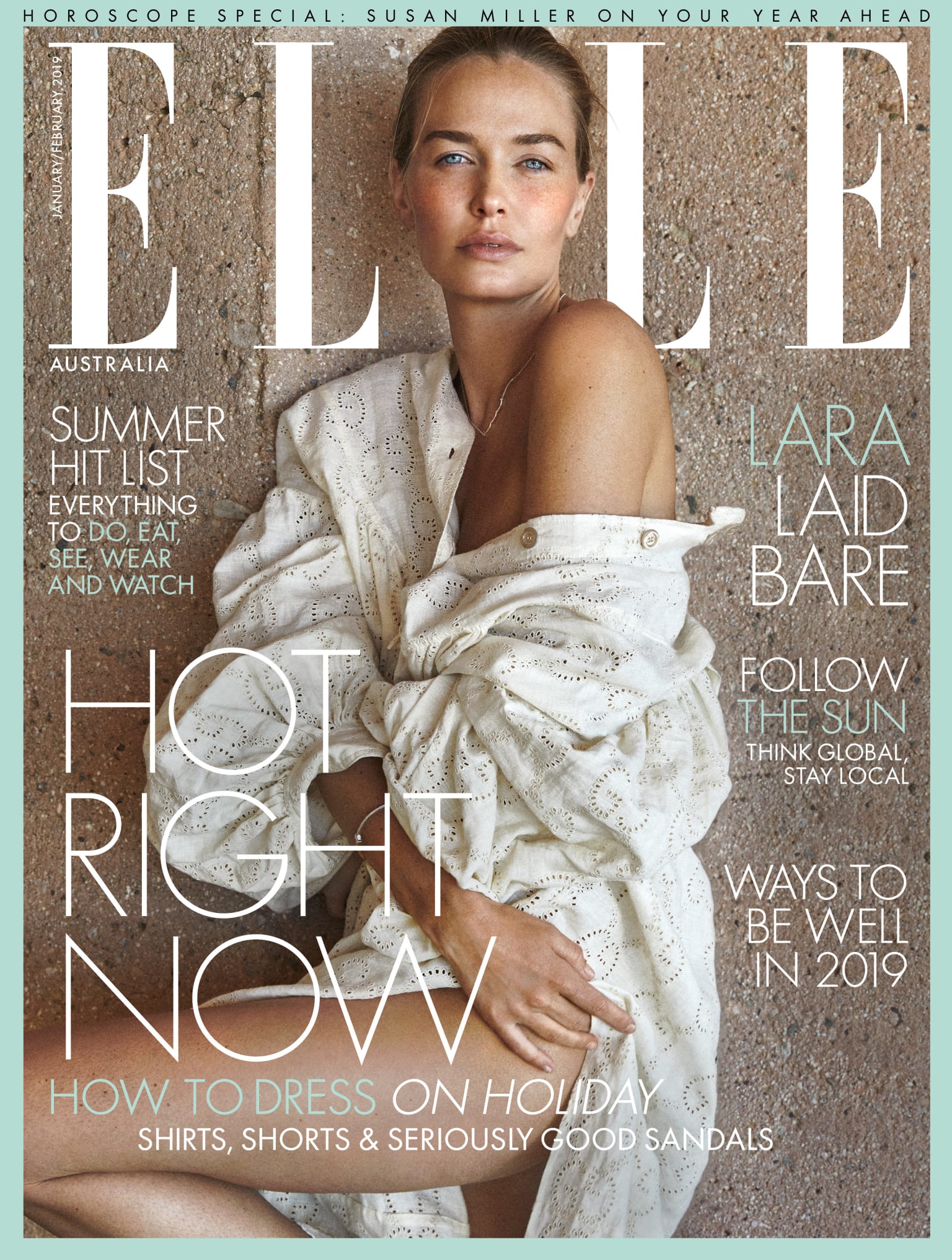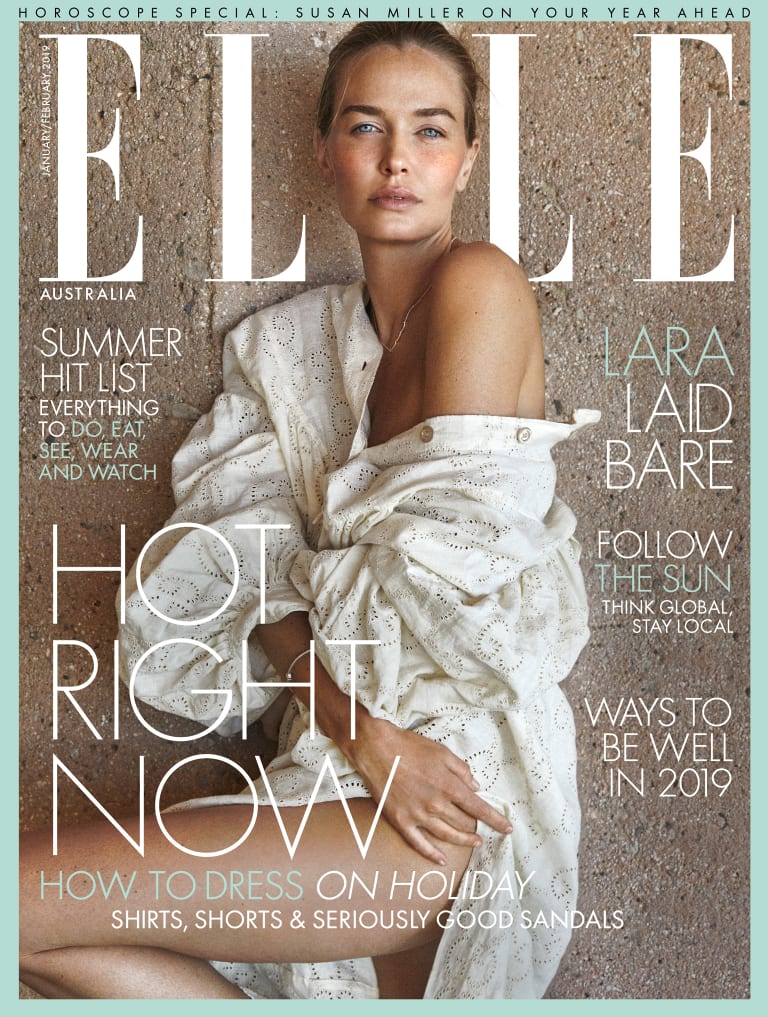 Lara Worthington on Elle Australia's latest coverCredit:Darren McDonald
"Day to day we do as much as we can, wherever we can. It can be challenging to be completely green but we do our absolute best. Being on set with James, there are no water bottles, Sam's trailer is all solar powered, so many things run off a better system. Talking to him, I go away and I go, 'What am I doing with my life!' He makes me think about the bigger picture."
The Worthington family relocated from their New York base to LA while Lara's husband, Sam Worthington, 42, works on back-to-back Avatar sequels with Cameron. The couple have two sons, Rocket, 3, and Racer, 2.
The glossy mag will kick off 2019 with Lara dressed in Gucci for a newsstand edition, and she will feature in a special subscriber's edition sans-clothes. She was photographed by friend and photographer Darren McDonald in her new hometown of Los Angeles.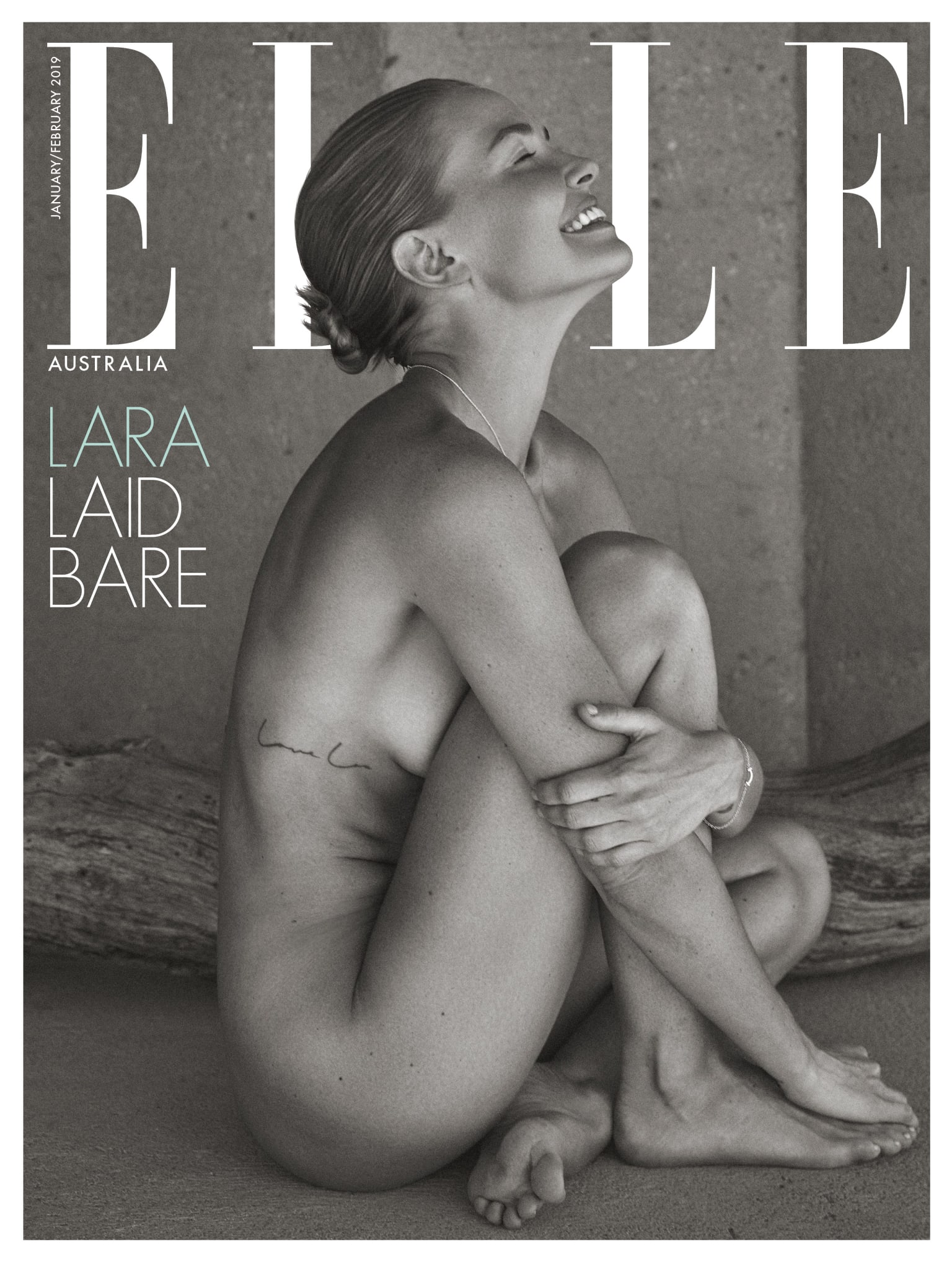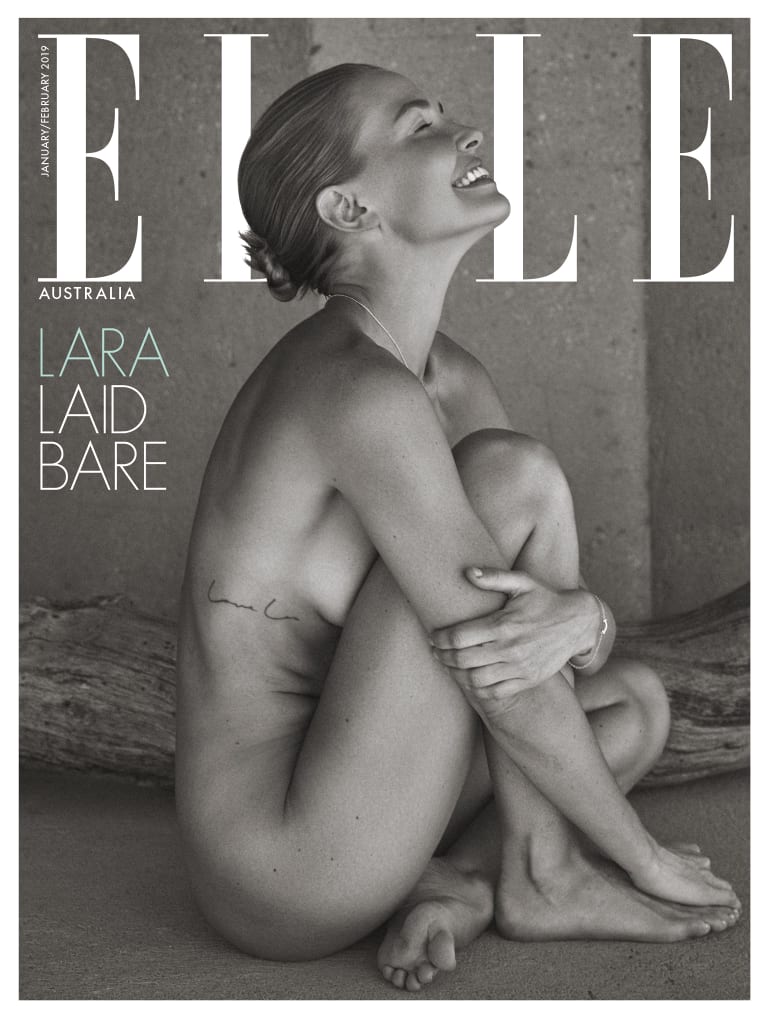 Lara Worthington on Elle Australia's subscription-only coverCredit:Darren McDonald
"Lara radiates strength and confidence on both covers of ELLE's summer issue," said editor-in-chief Genevra Leek. "At 31, she's looking ahead and living life on her own terms and is incredibly content and comfortable in her own skin." The summer issue of ELLE magazine hits newsstands on December 27.
Source: Read Full Article