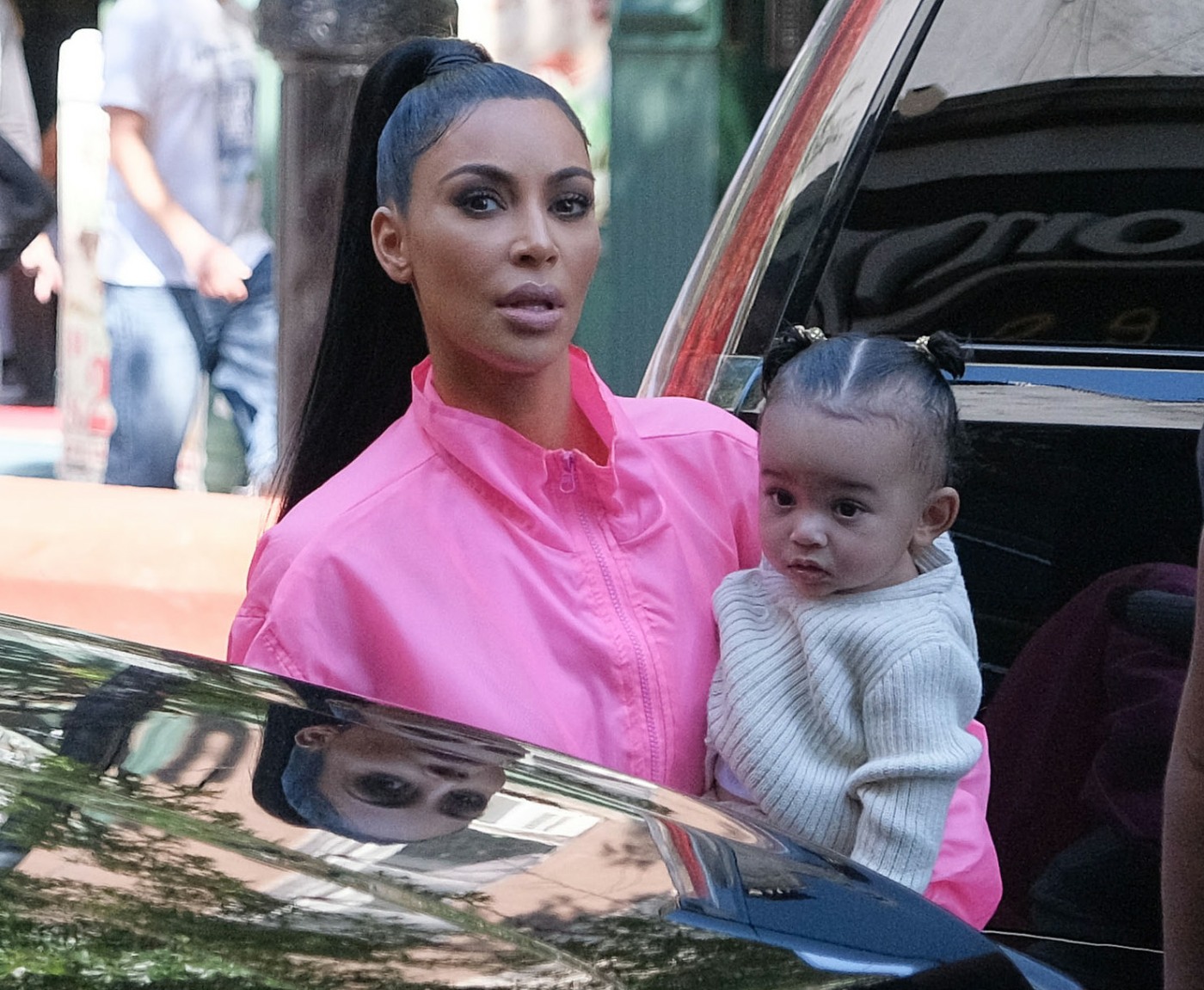 Every year, I get more and more scared of the flu. I think that's the point of all the reporting on the flu – they're trying to scare us and make us take it seriously, especially when we're in the middle of a particularly deadly flu season. So I've started getting regular flu shots and whenever I get any kind of sniffle or sore throat, I'm eating Vitamin C gummies and sleeping more and just trying to knock sh-t out before it gets bad. I haven't had anything more than a 48-hour cold for a few years now, and I'm very thankful that I've escaped the latest flu cycles. It helps that I'm (happily) childfree: kids catch everything, and they bring home their viruses and colds and the whole family gets infected. It's especially rough for families with babies. So how far would a mom go to keep her baby away from the flu? In Kim Kardashian's case, she'll literally send her baby more than 2000 miles away to avoid the flu.
Kim Kardashian West is making sure her baby girl doesn't get sick. The "Keeping Up With the Kardashians" star explained to Extra on Thursday that she sent her daughter, Chicago, to stay with her aunt Khloé in Cleveland to prevent her 10-month-old from catching the flu that's going around the KKW Beauty mogul's home.

"Yesterday was a hard day because we have the flu going around," the mom of three told the outlet during the launch of her KKW Fragrance at Ulta Beauty in Los Angeles. "So once the flu happens, and I felt it in the house and my baby didn't have it — Chicago — I sent her to Cleveland with Khloé. So I said… 'Khloé, please take her for like four days, because she'll get sick [at home] with everyone."
[From Page Six]
I find this both reasonable and unreasonable. It's reasonable because I feel like a lot of parents would totally do this too if they had the chance – send your baby to their aunt's house thousands of miles away to avoid the flu, with an added bonus of making the auntie take care of the baby while you're dealing with two other kids with the flu. It's unreasonable because so few people have access to private planes and an auntie who has nothing else to do but take care of your baby. Still, I don't really blame Kim for giving Chicago to Khloe for a week or whatever. Khloe's been enjoying it too – I bet Chicago and True end up having a great cousin-sisterhood, like North West and Penelope Disick.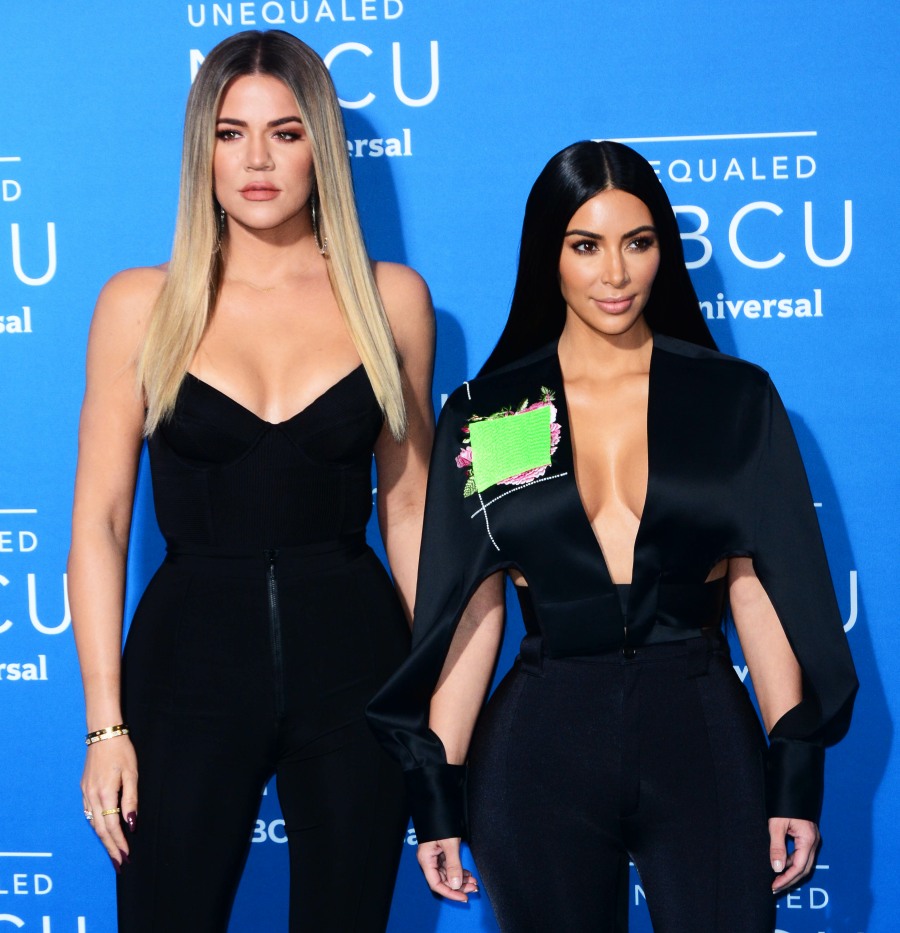 Little angels ??
Photos courtesy of WENN.
Source: Read Full Article