Remember that one time a few months ago when Kanye West went on SNL and gave a pro-Trump rant? The one he literally got booed for? Well, during that whole fiasco, Kim Kardashian told her mother she was concerned she didn't have much to give Kanye anymore.
Last night's episode of Keeping Up With the Kardashians showed the aftermath of the whole thing, and at one point, Kim was talking to Kris Jenner, who asked her whether Kanye ranted at the end of his performance.
Kim responded, "At the end, yes, but the credits were rolling. I can't control it." Then, Kris told Kim she needs to give Kanye a "little more attention" to help "keep him calm," which is…hmm.
"I think he just is expecting a lot more than you're giving," Kris said, to which Kim responded, "I don't have any much more to give."
Yikes. Obviously, that was in October, so it's probably safe to assume that issue has blown over by now, but the episode also showed Kim and Kanye struggling with other marriage stuff. Basically, when Kanye announced he was moving back to Chicago, Kim was legit shook. He hadn't talked to her about it.
She got on a plane from Los Angeles to Chicago to confront him about the unexpected announcement.
"I'm really happy that Chicago is such a good place for Kanye. It's where he grew up, he has so many different memories there, there's a lot that he wants to do there," Kim said. "But I definitely feel I'm being pulled in a million directions. The kids are in school, and we have another baby on the way, so moving to Chicago would have to be a long conversation. And honestly, it might be my breaking point."
By the end of the episode, the two of them had compromised and decided to buy a home in Chicago and visit more often, which seems logical, right?
Watch the full recap of last night's episode: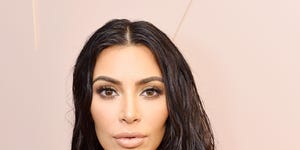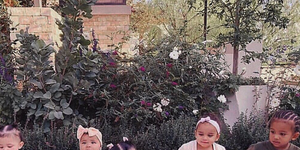 Source: Read Full Article