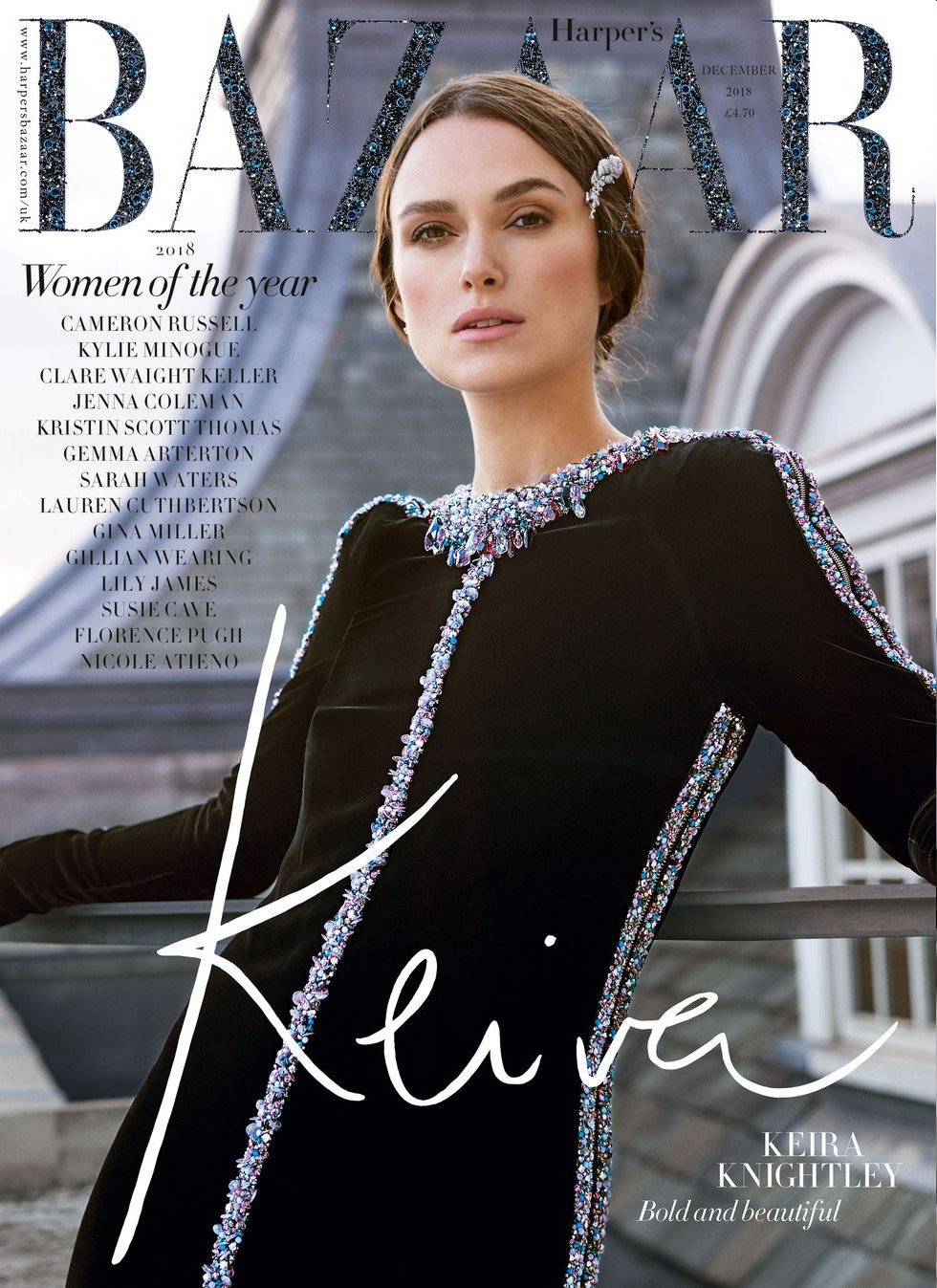 Keira Knightley covers the December issue of Harper's Bazaar UK, to promote Colette, The Aftermath and The Nutcracker. It's been said many times by me and other people that Keira has really come into her own over the past few years – her 20s were hot garbage, but her 30s are awesome. She's a mom now, and she's working constantly, and she just seems to be feeling herself. She seems confidant and ballsy and brutally honest now. I love Nu Keira. Keira chats with Bazaar UK about motherhood, Me Too and more – you can read the full piece here. Some highlights:
She's worried about where her daughter Edie will go to school: There's the local school, which she likes but her child might not get into, or the variety of private schools she's not sure about, or home-schooling, which she would definitely never do. "And I've literally just gone crazy looking at every single one in London!"

She wants Edie to see her working: "My mum always worked when I was small, and she's always had a real thing about me continuing to work, and I think a lot of my sense of self came from me being so proud of her for working and having that ethic. I think for my sense of identity, it was suddenly very important that I had that thing that was still me and mine. I've only been able to do it because I can afford the childcare, but I think that sense of identity is something that a lot of women really feel rocked by and work was a way for me to keep that."

Motherhood means she's not embarrassed anymore: "Once you've had that whole experience of leaking breasts everywhere and the messiness of it –there's no control, it's animalistic. I feel that in a funny way with acting it sort of helps; there is no embarrassment any more."

On the Me Too and Time's Up movements: "I hope Pandora's box has been opened, because you can't shut it again. Maybe talking is the only way to do it, although hey, I'd like some of the guys to talk too… You have to engage with the other side of the conversation to say, how are we raising our boys? What is it that made people want to do this in the first place?"

Asking for more money: "You just want to keep everyone sweet and you want to be like, yes, I'm easy to work with. I'm all for gratitude for luck that you've had in your life, but at a certain point I have to stop just feeling lucky and making nice and actually ask the questions."
[From Harper's Bazaar UK]
This isn't the first time Keira has talked about how important it was to see her mom working, and how important she believes it is for Edie to see her working, but I'm always blown away by Keira openly talking about it like this. It IS important. Too many working Hollywood moms sound downright apologetic that they would dare to work AND have kids. Keira's like, no, obviously the money is good but I WANT to work and I think it's important that my daughter sees me working. And she's absolutely right, it is important. Also: we totally need to have the larger conversation about how boys are being raised and toxic masculinity and all of that sh-t.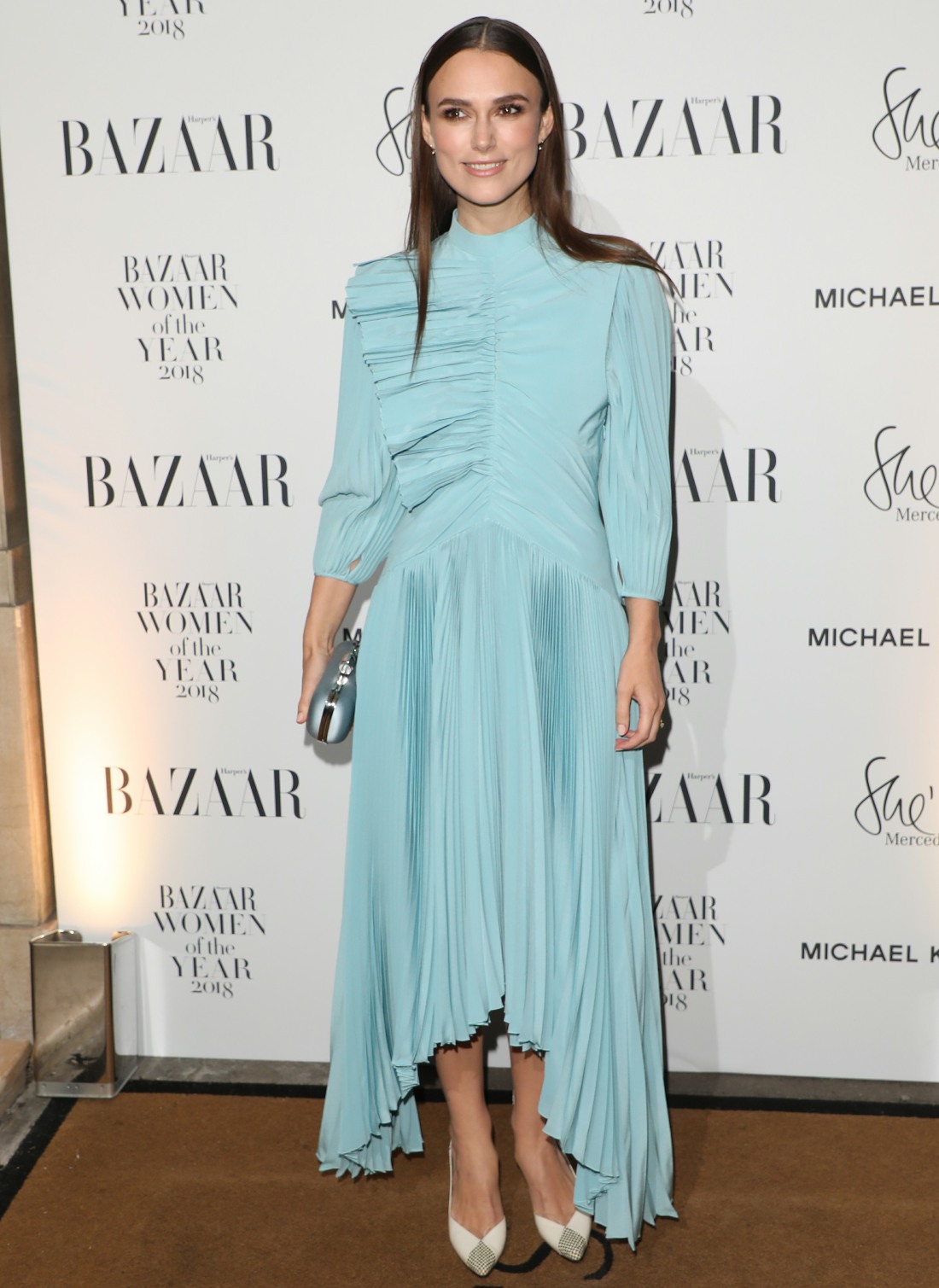 Cover courtesy of Harper's Bazaar UK, additional photo courtesy of WENN.
Source: Read Full Article