Life as a celebrity can be glamorous, but that doesn't mean it's easy. With all the perks come drawbacks, one of which is the constant onslaught of photographers. Naturally, stars as famous as Kanye West and the Kardashians know this. It's stressful enough for adult stars to endure people snapping photos all the time, so imagine when the scenario involves children of celebs.
Recently, Kanye West stepped in to protect North, his daughter with Kim Kardashian West, from a photographer. And though fans are heartbroken about the situation, they are here for how Kanye handled it.
How does Kanye West usually handle media attention?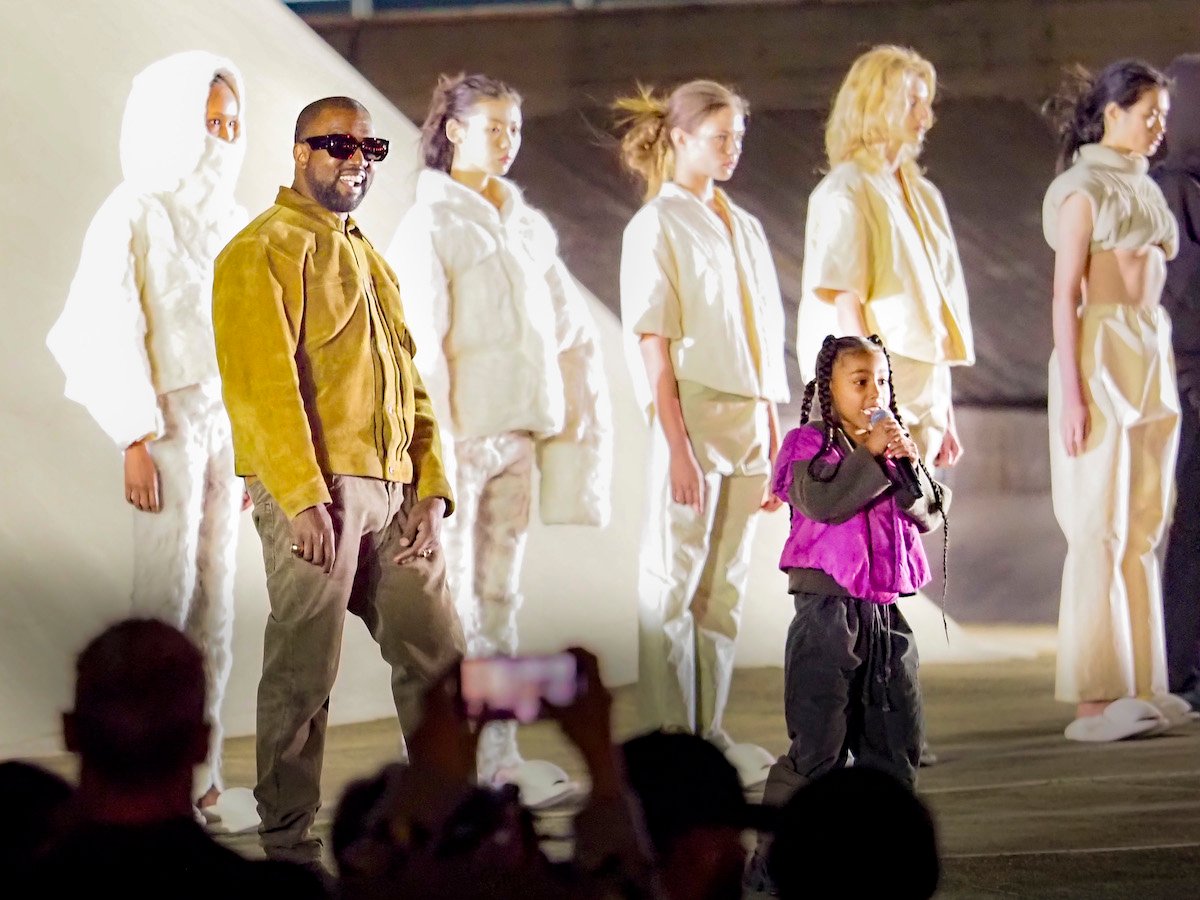 Kanye West is one of the most famous people in Hollywood, so it makes sense to assume he is used to the attention. Still, many celebrities have voiced their concerns about photographers who follow them everywhere and often invade their privacy.
So, what has West said in the past about the swarms of photogs that watch his every move?
According to Inquisitr, he usually shows them his not-so-nice side and has even bodyslammed a photographer once or twice.
Though West has described the paparazzi as "intrusive" and even raised his voice at them, one occasion went differently.
He and then-girlfriend Kim Kardashian were enjoying a trip to Paris when photographers were incessantly snapping photos.
Instead of getting angry, West noted, "I like how you guys move out here. You've got total respect for yourselves, have respect for the people that you're photographing."
He thanked them for not being as aggressive as the paparazzi in California and added, "I understand that you have to make a living. So I appreciate [the respectfulness]."
But on another occasion, West had to stop a photographer, who got too close to North.
He stepped in to protect North from a photographer, and fans approve
In some ways, celebrities are like us, especially when it comes to their children. Fans recently took to social media to discuss what happened when West protected his oldest daughter, North, from a photographer.
A video posted to YouTube shows West and his daughter at one of West's Sunday services. While North plays with another girl on a grassy hill, a paparazzo quickly approaches.
West immediately jumps in to stop the photographer as the man squats to snap North's picture.
Reddit users reacted with comments like, "Ew. Why would that guy even get that close?? Yuck," and "Aw this breaks my heart. It was all so innocent. North was just dancing with her friend. Leave her be."
Commenters agreed that West did the right thing, and they loved how quickly he intervened.
Are Kanye West and Kim Kardashian West's kids photographed often?
Because of their parents' fame, Kanye West and Kim Kardashian West's children are used to being in the spotlight. So now that they're growing older, do photographers follow them more? According to Bustle, yes.
Although Kanye West didn't like how close the paparazzo got to North at that Sunday service, many photographers snap the children's photos from a distance.
Although North seems to be used to the attention, she has shut photographers down on occasion, proving that having a camera pointed at her is a regular occurrence.
Kanye West isn't the only celebrity who has shielded his kids from the paparazzi, and most stars agree they would do anything to protect their children.
Source: Read Full Article