Hailey Baldwin, a Cool Girl, has always tried to deny the fact that she was a hardcore Justin Bieber fan before the two of them met IRL, but Justin just straight-up outed her as a Belieber on Instagram.
He posted a picture of her wearing a surgical mask (IDK why), writing, "People always asked me if id marry a belieber, well i did !!!"
"I was never a superfan, of him or of anyone," she said. "It was never that crazed, screaming thing. I didn't think about it in any kind of way except for the fact that he was cute. Everybody had a crush on him. But for the first few years we had a weird age gap."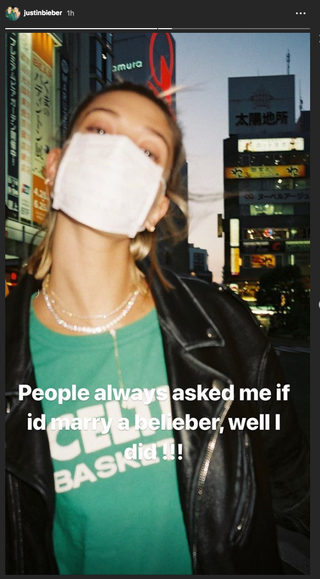 But facts are facts, and tweets are forever. Back in 2011, Hailey tweeted this after seeing him perform on Thanksgiving: "@justinbieber great seeing you today. You were really really good, enjoy ur thanksgiving!" There's also this gem from 2012: "Oh hey @justinbieber waddup doeee…?"
And another from 2011: "OMG! I need Bieber wrapping paper ASAP." And finally, the best tweet to ever exist: "I don't care what anyone says but Justin Bieber and Selena Gomez together is the definition of a teenage dream! #word"
There are also legit evidence of Hailey waiting outside Justin's hotel for a picture circa 2011.
And! Don't forget about this incredible vid:
Nice try, Hailey. In total fairness, I'm pretty sure we were *all* Beliebers circa 2012, so can you really blame her?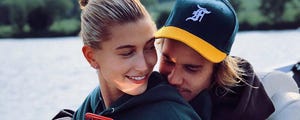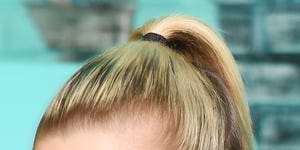 Source: Read Full Article