Joe Jonas and Sophie Turner have tied the knot on Wednesday night in Vegas, just hours after the Jonas Brothers took the stage at the Billboard Music Awards!
Surprise!
The couple were surrounded by loved ones — and celebs like Diplo and Khalid — at the Chapel L'Amour inside A Little White Wedding Chapel, with an Elvis Presley impersonator officiating the wedding!
And according to a People source, the nuptials are totally legitimate. It turns out that just earlier in the day, Joe and Sophie applied for a marriage license in Clark County, Nevada.
Diplo, who was in attendance, documented the ceremony on his Instagram Stories and Instagram Live, showing the beautiful bride donned a silky, white jumpsuit and veil, while her groom was dressed in grey.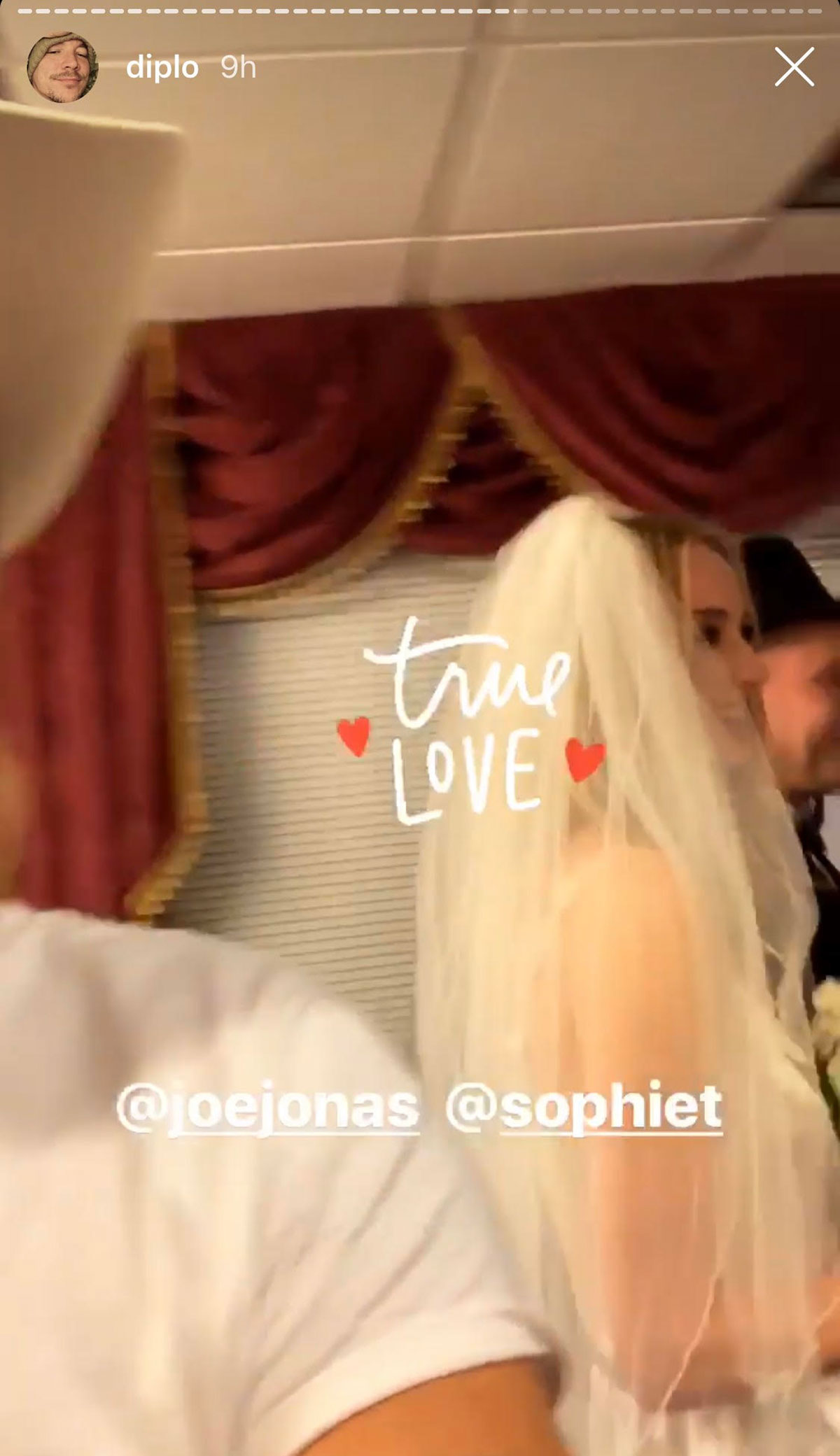 Kevin Jonas and Nick Jonas could be seen at the altar with their brother, and it appears even Priyanka Chopra and Danielle Jonas were in attendance as possible bridesmaids!
Additionally, musical duo Dan + Shay provided the soundtrack for the night, performing an acoustic version of the track Speechless!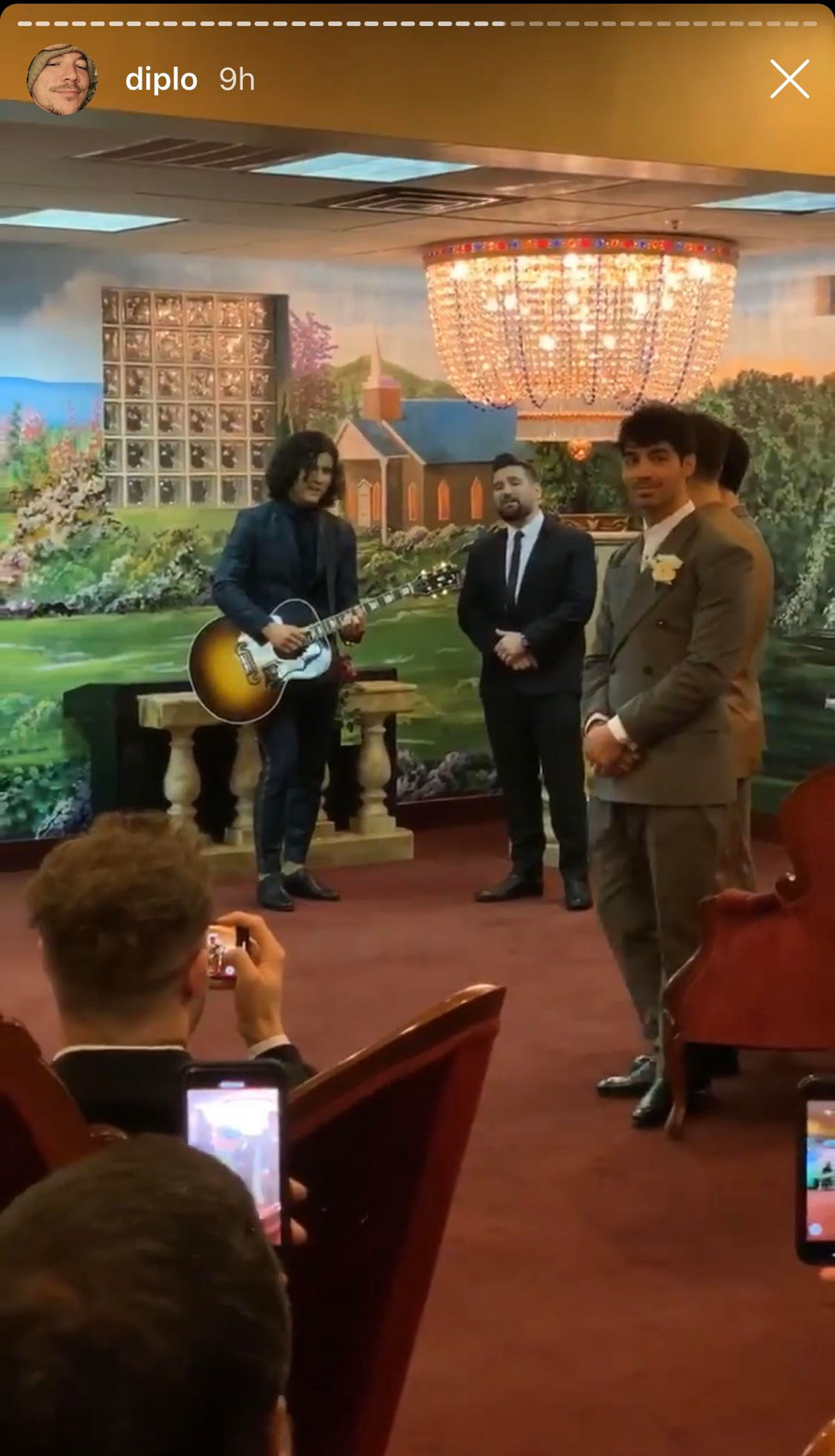 The couple recited their vows together while holding hands, saying:
"I promise you, I will never leave you. I will love and trust you, all the days of my life. In sickness and in health… forever and ever."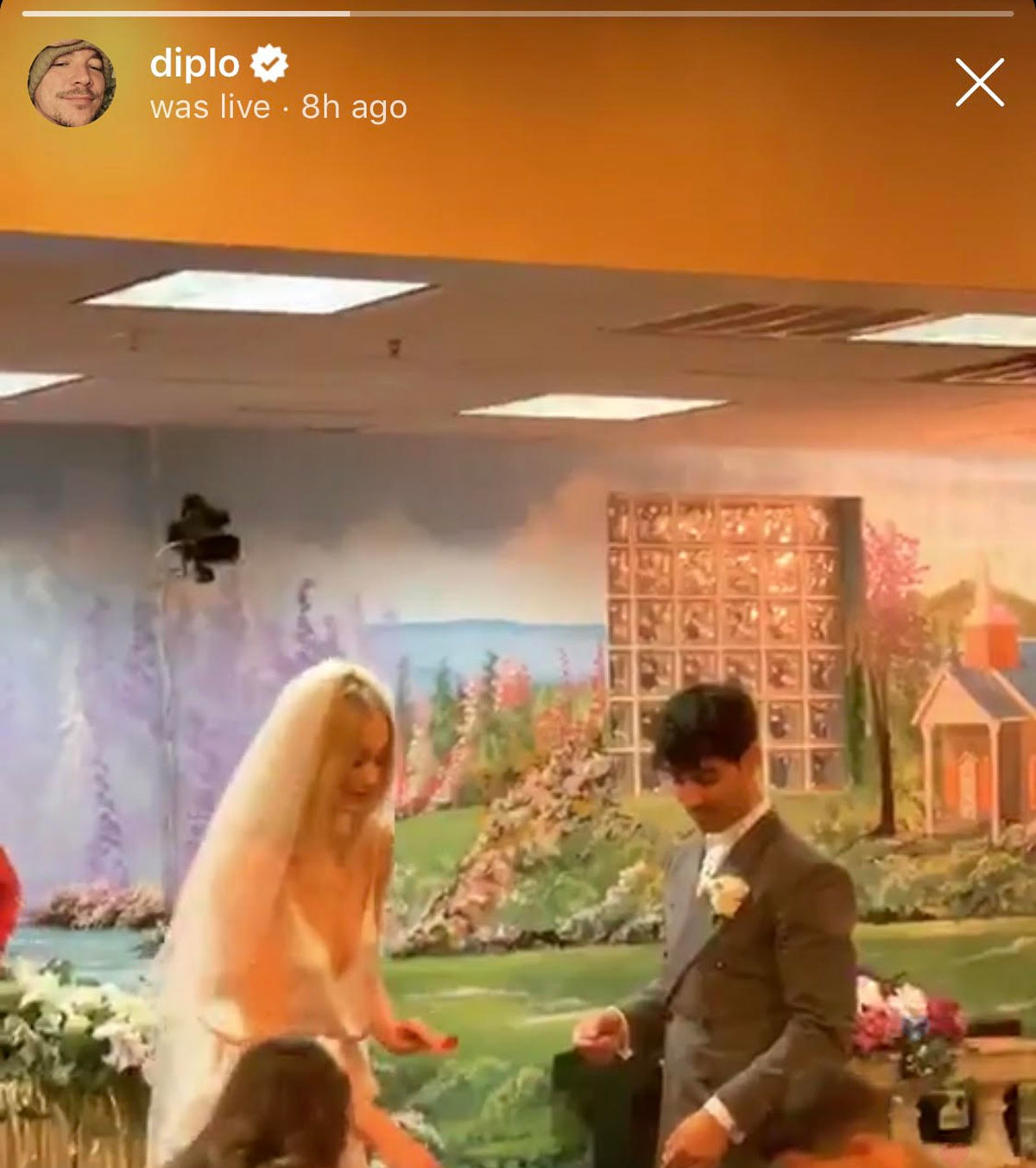 With Ring Pops serving as wedding bands, the Elvis impersonator introduced the newlyweds:
"Fine folks, family, in the power vested in me, it is my pleasure to pronounce you two husband and wife. You may kiss that bride!"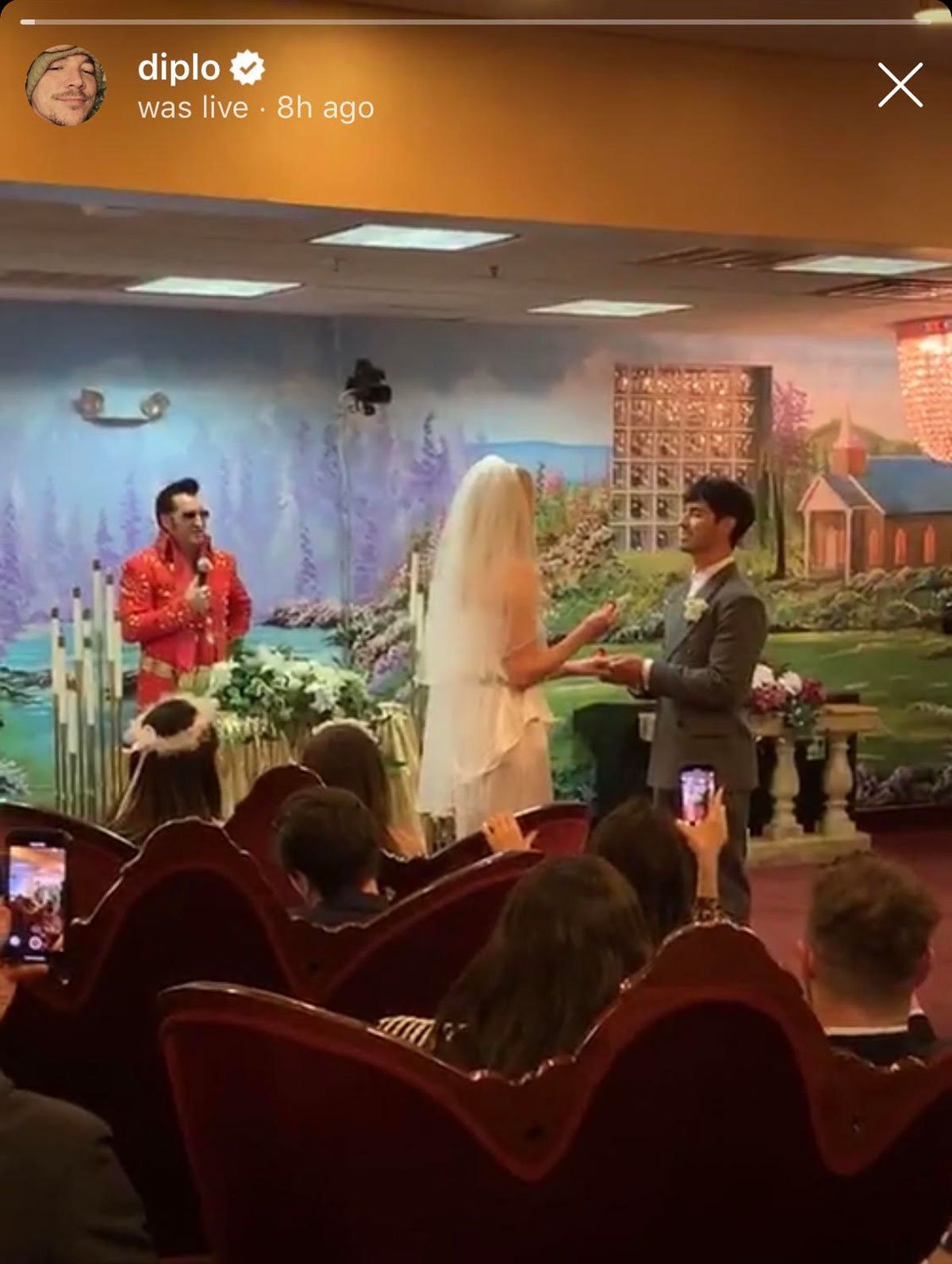 Loud cheers and a dance party broke out, too, as the bride and groom celebrated the amazing moment!
The couple, who first started dating in November 2016, became engaged almost a year later in October 2017. Both Joe and Sophie have been candid about their wedding planning, with the musician telling James Corden during an appearance on the late night show back in March that there would be a summer date:
"Well, we're going to get married this year. We're going to have a summer wedding, which I'm looking forward to. It's going to be a lot of fun."
The 29-year-old also told Zach Sang on the Zach Sang Show that the nuptials would be taking place in France:
"I mean, we are getting married in France, so a lot of Coors Light is necessary… We got most of it figured out already. There's parts of it that I think just naturally are stressful, but you just have to allow yourself to enjoy the fact that you're doing this. It's not really about all the little minor details, it's going to be great and things are gonna go wrong, but I enjoy planning stuff."
Well, who knows if the overseas ceremony will still be taking place, but we imagine Turner's family, along with Jonas' parents would like to witness them get hitched, too!
See more pics from the surprise wedding (below):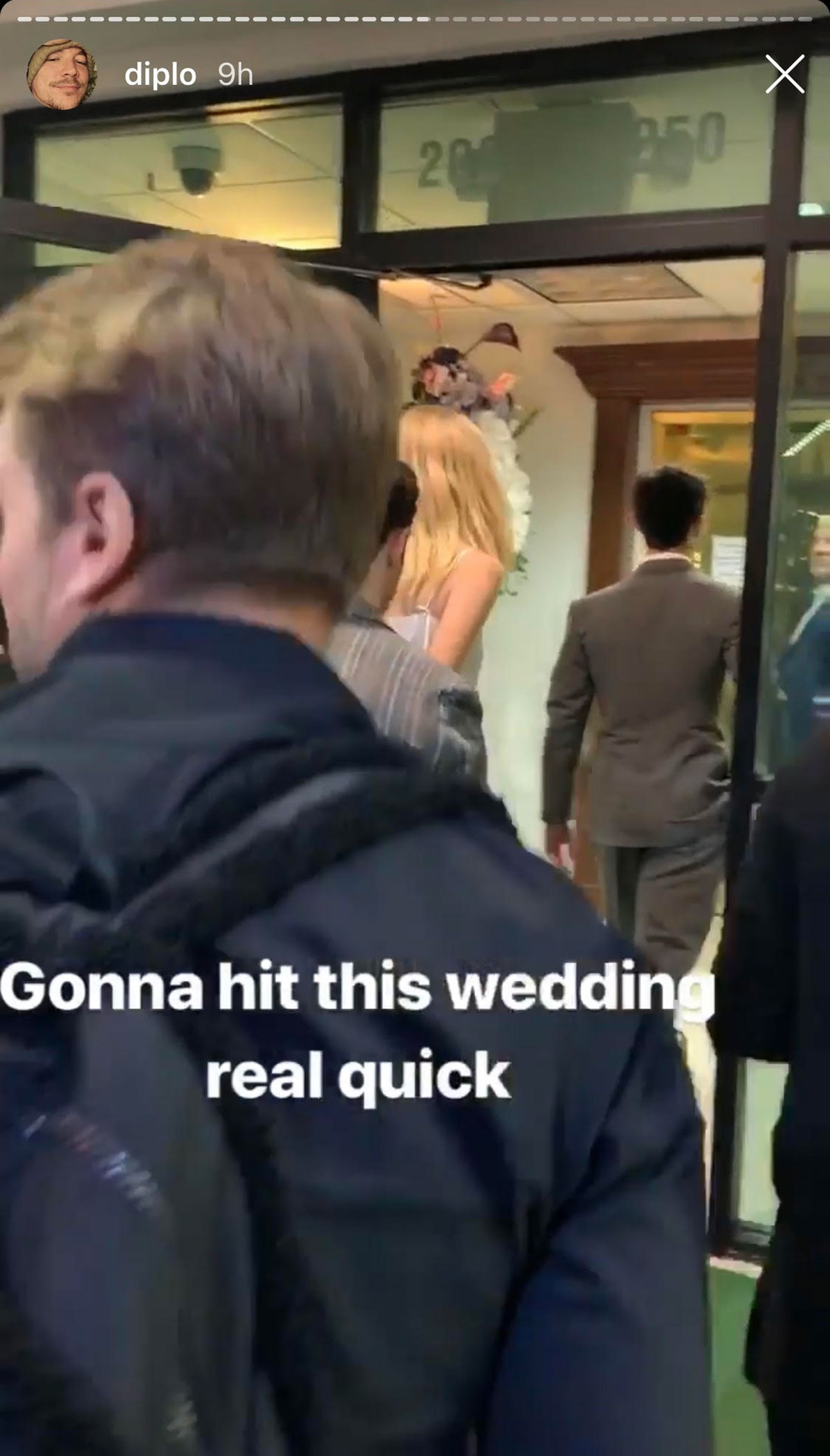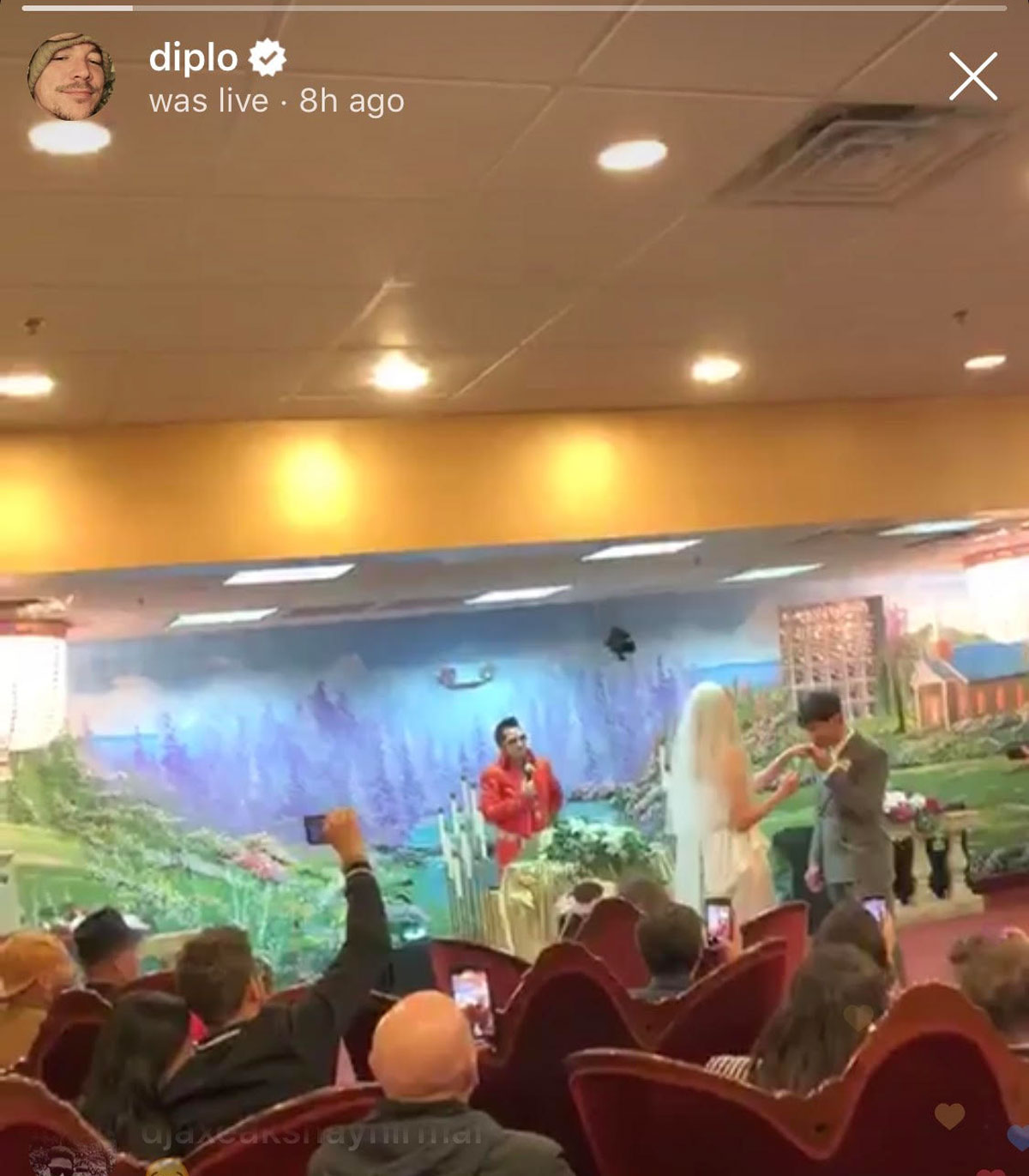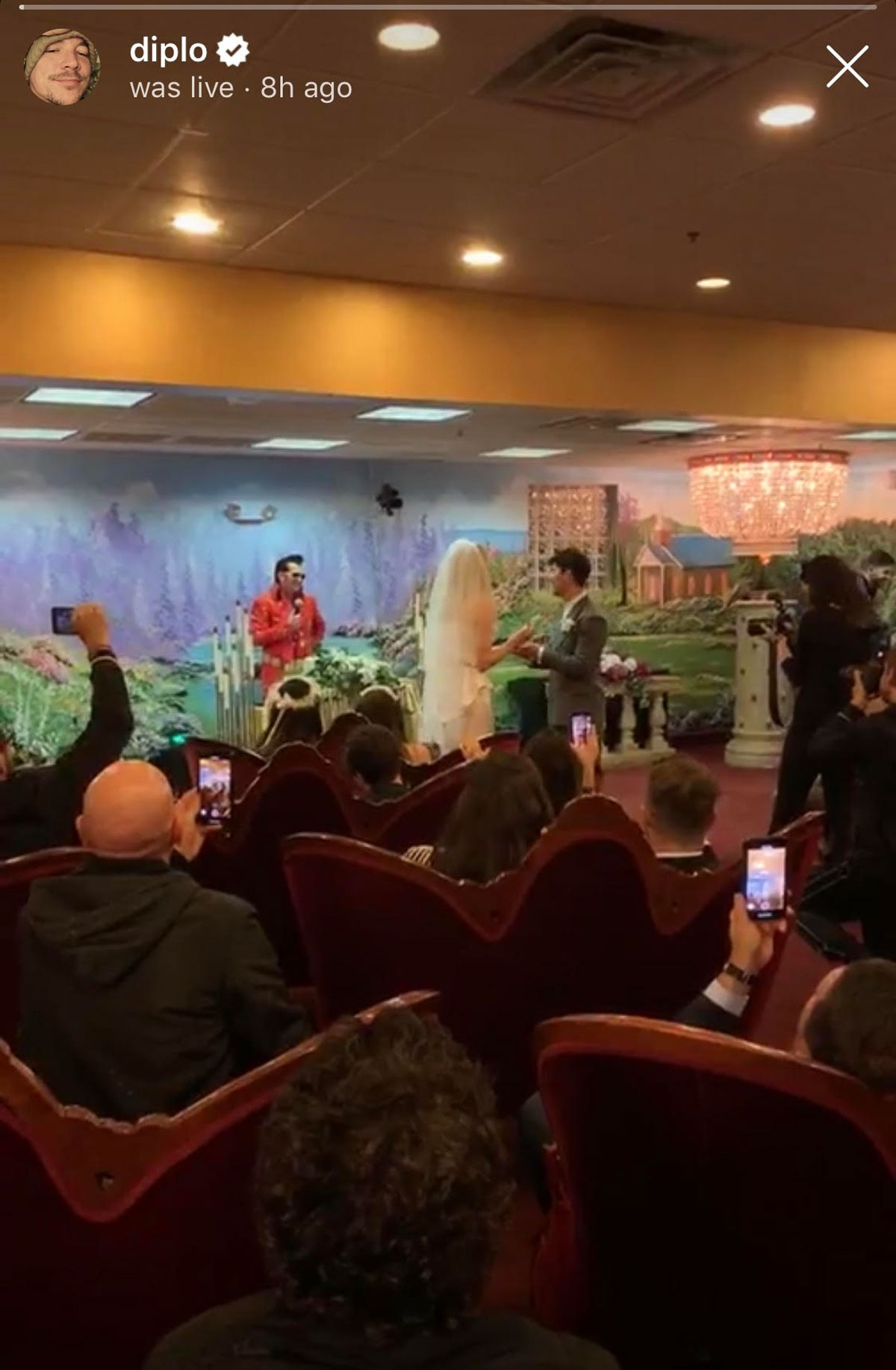 https://www.instagram.com/p/Bw9i8w9luA6/
https://www.instagram.com/p/Bw9i8w9luA6/
View this post on Instagram
Instagram Live #nickjonas #jonasbrothers #joejonas #kevinjonas #sophieturner #priyankachopra #married #billboard
A post shared by Nick Jonas ⛓ (@nickjonas_online) on
Any of you Perezcious readers see this coming?? Sound OFF on the surprise ceremony (below)!!
Source: Read Full Article