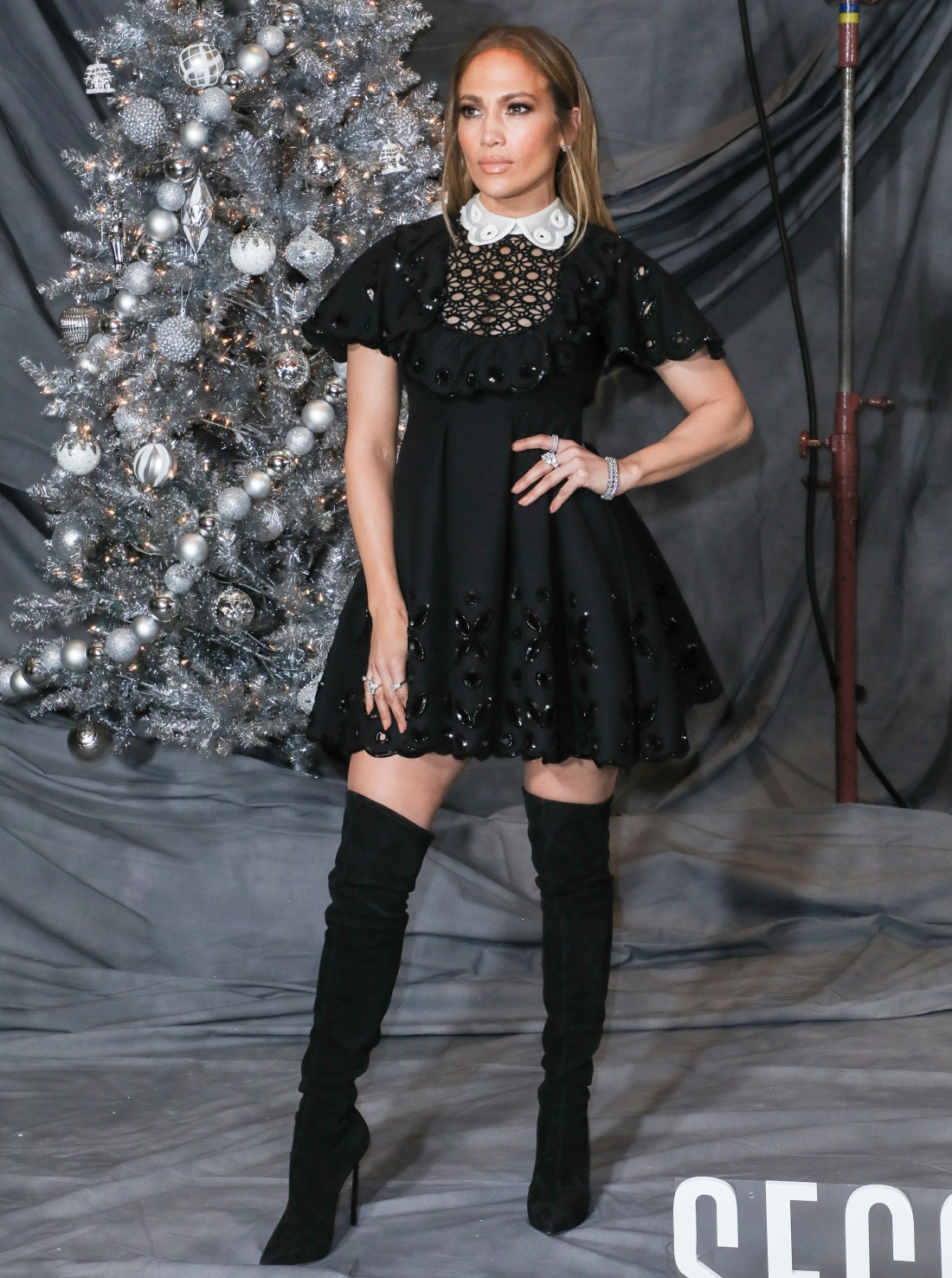 True story: I absolutely love dumb romantic comedies and "ladies are doing it for themselves" movies. Jennifer Lopez has made many of those kinds of films, and that's what her latest is – Second Act is sort of like a mature version of the early '90s classic Don't Tell Mom the Babysitter's Dead. Jennifer stars as a woman from the outer borough who, through lies and competence, finds herself at a high-powered job in Manhattan. I've watched the trailer a few times and I think it looks SO cute. It's not going to win awards, but if you want to watch a silly, lady-centric movie over the holidays, I think this will do.
The LA premiere of Second Act was last night, and they did the styling for the premiere backdrop like a "winter wonderland." Very Christmas-y. Jennifer wore a Valentino baby-doll dress, basically. While I think this dress is "too cute" for a 49 year old woman, I also think Jennifer looks amazing. Like, I would flat-out hate this on most women. Jennifer pulls it off, shoulder ruffles and all.
Jennifer also happily posed with her costars, Vanessa Hudgens, Milo Ventimiglia (he plays Jennifer's boyfriend/husband) and Leah Remini (Jennifer's long-time BFF in real life).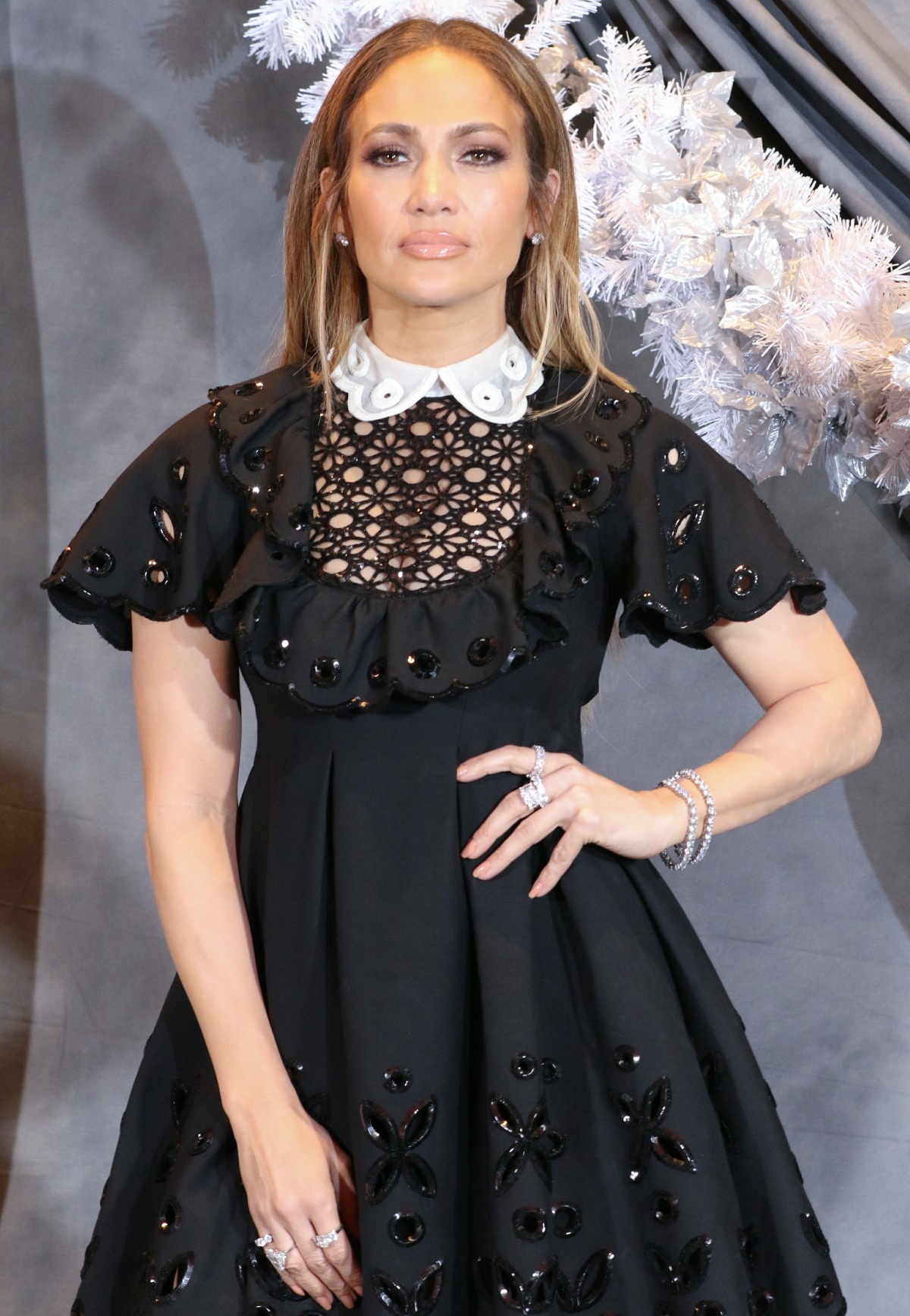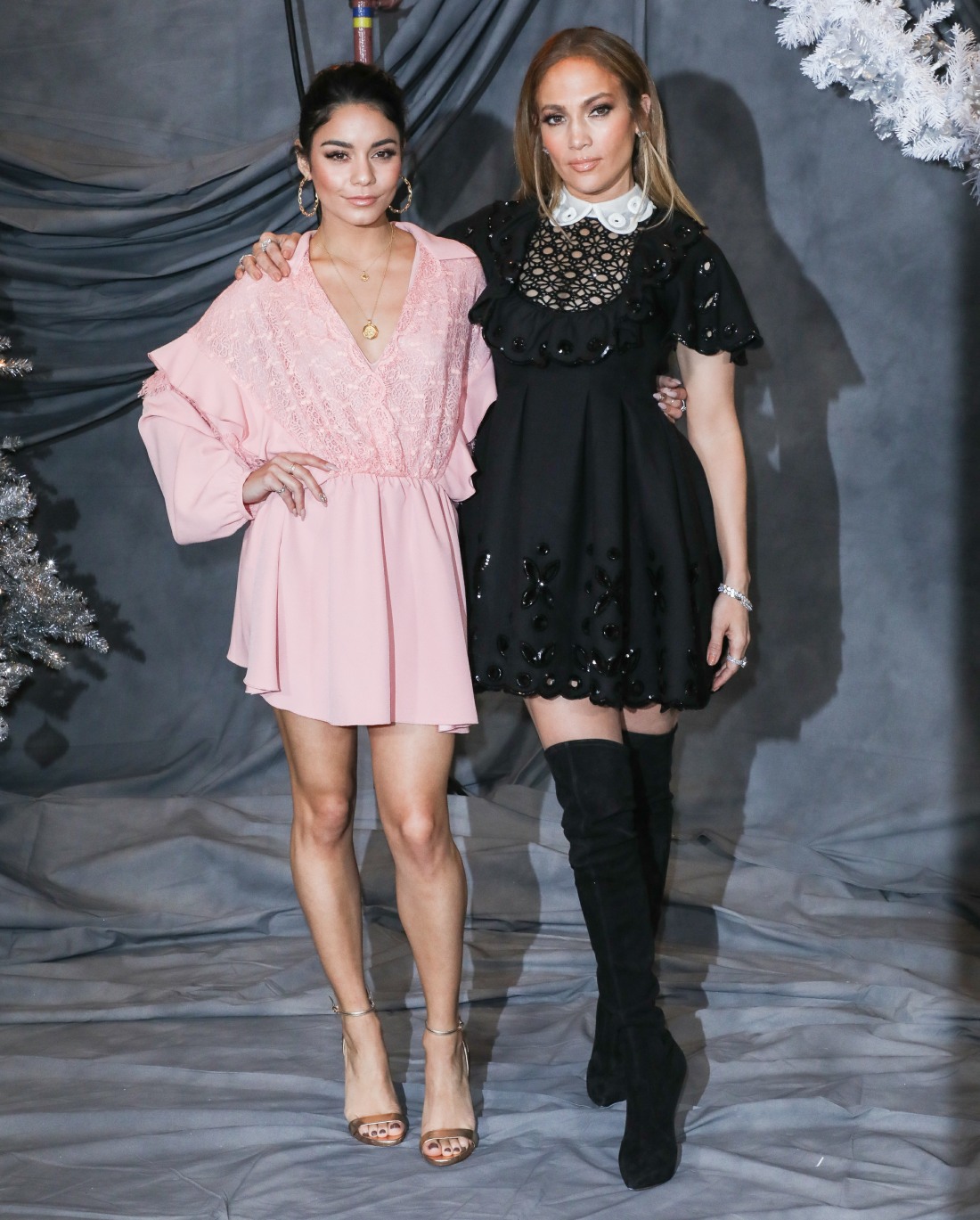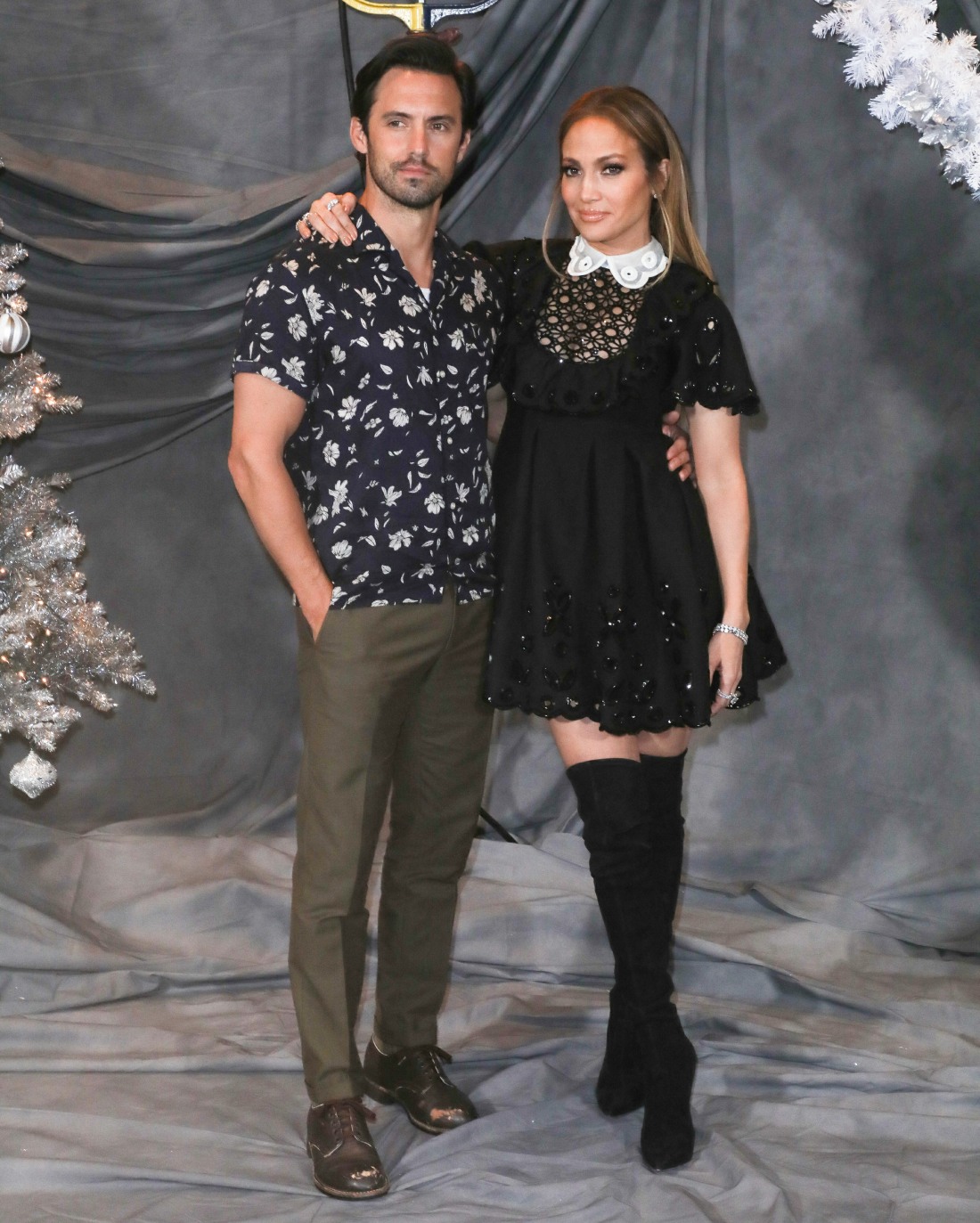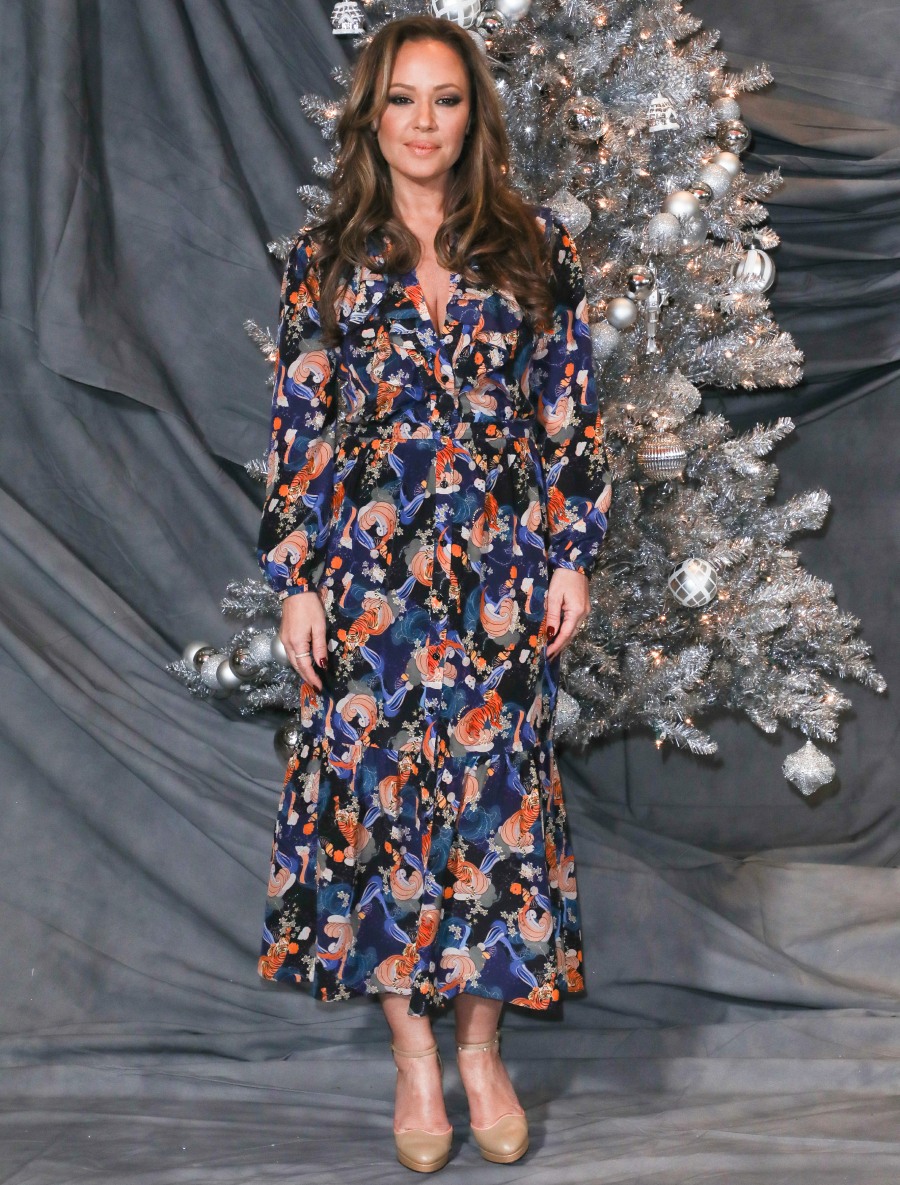 Photos courtesy of WENN.
Source: Read Full Article