Stars like Jennifer Aniston have wowed fans by posting their makeup-free selfies. Aniston's personal hair colorist Michael Canalé knows one reason why many stars still look incredible.
While it's no secret that celebrities have access to top medical spas and treatments, Canalé shared an insider hack that anyone can do and doesn't cost thousands of dollars. He revealed that matching the ideal hair color to your skin tones helps to maintain a more youthful appearance. And while fans may strive for Aniston's gorgeous highlights, Canalé says one highlight style doesn't fit all.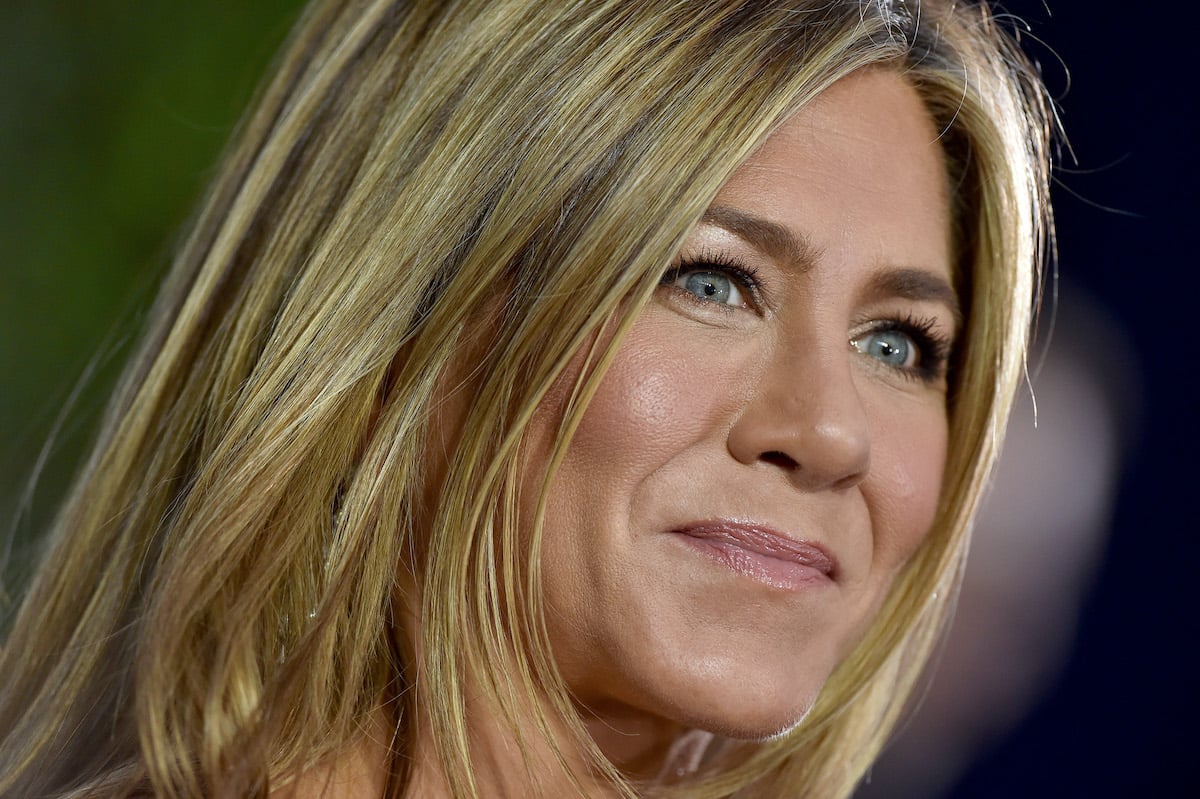 Jennifer Aniston's hair secret is the color
Aniston has always been known for her hair. She debuted the "Rachel" on Friends, which Canalé was behind, but she's also given fans massive hair goals through the years.
"If someone is looking for their right shade, you have to look at their skin undertones," Canalé told Showbiz Cheat Sheet. "So people who are Scandinavian blondes are not going to get Jennifer Aniston's color unless you deepen it and make it golden. But it goes against their skin color. So whenever you pick the right color, you figure out what your undertone is. You should look good with no makeup."
"You will good with no makeup," he said when the color match is done correctly. In fact the wrong color, "just washes you out," he said. "But that blonde works so well because it has their natural skin color involved."
Canalé's team ended up creating special color "kits" for his clients like Aniston during the pandemic. The specially formulated color allowed clients to do touch-ups when the shop was closed. Canalé said being on top of maintenance is another way to consistently look great.
He does Aniston's hair every five weeks, but she doesn't spend hours in the chair. "The funny thing is I do her hair every five weeks and it takes me about 30 minutes," he revealed. "You see people doing hair color in salons right now, minimal three hours. There's so much extra work being done, it's not necessary. And it's damaging." Canalé says he mainly works around Aniston's face and then up around her ears. "But there's no real underneath done," he said.
Healthy hair is in, says Michael Canalé
Canalé shared that celebrities are extremely hard on their tresses because some have to change their look for films or just like playing around with new styles and colors.
He acknowledged that people love a good blowout, but blow drying can be damaging. "But curling irons are probably the most damaging thing," he shared. "Flat irons and curling irons. But if you can figure out how not to use them and use conditioning and rebuilding treatments on the hair. We made a whole product line for that."
He also recommends using glosses to maintain the hair's vibrance and health. "So Jennifer's new show, The Morning Show, it's all done with a gloss," he said. "So it's called Midnight Blue and I created that about two to three years ago. I created a gloss for her 25 years ago. This is more of the modern version where you leave it in for three minutes and washes out, no heat. It lasts up to three weeks depending on the type of shampoo, but they really protect the hair."
Source: Read Full Article