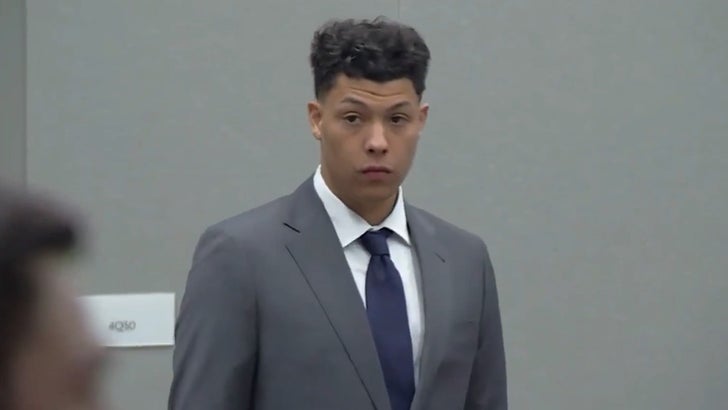 Jackson Mahomes appeared in a Kansas courtroom on Tuesday afternoon … marking one of the first times he's been seen in public since he was arrested for aggravated sexual battery earlier this month.
Patrick Mahomes' little brother — a social media star who's amassed over 1 million followers on TikTok — showed up to the Johnson County court looking sharp … wearing a grey suit, a dark tie, and some sunglasses.
Jackson briefly sat before a judge in order to request a modification of his bond.
The 23-year-old was asking to be able to contact four people that he had been previously barred from speaking with as part of the conditions of his release from jail on May 3.
During Tuesday's proceedings, the judge ruled he could have contact with three of the four.
Jackson then left the court without speaking to reporters on the scene. He's due back for another hearing in late August.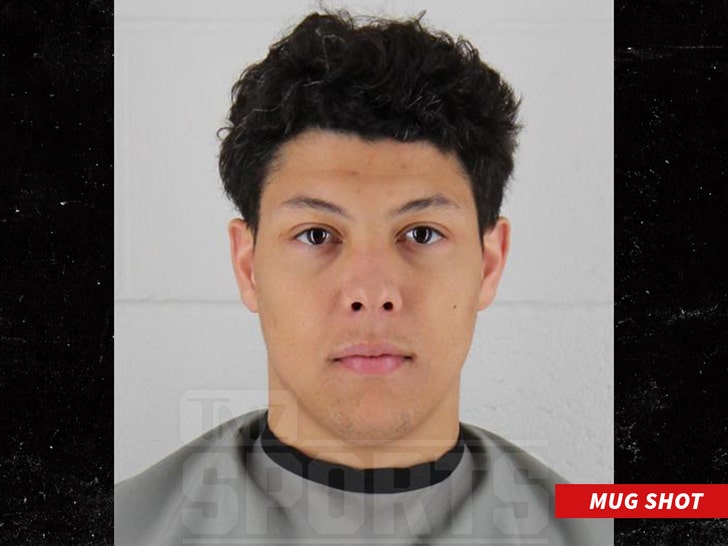 As we reported, Jackson was arrested earlier this month and hit with four charges — including three counts of aggravated sexual battery — after a restaurant owner claimed he tried to forcibly kiss her multiple times during an incident back in February.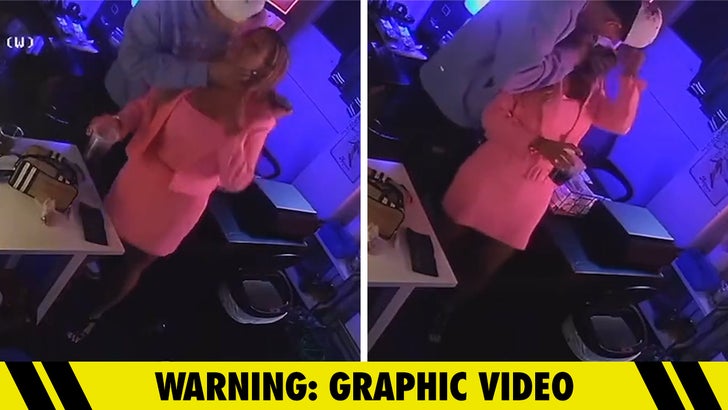 At the time of the alleged encounter, the owner also claimed Jackson had shoved a male member of her wait staff earlier in the evening.
Jackson, through his attorney, Brandan Davies, has said he's done nothing wrong.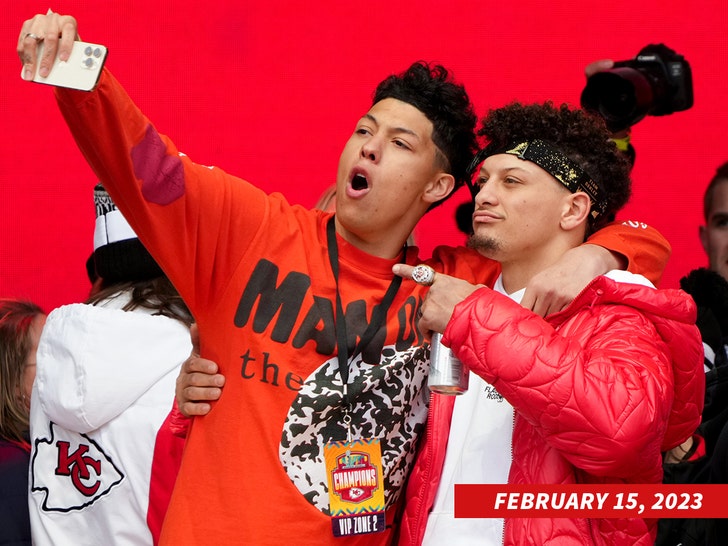 "Our investigation has revealed substantial evidence refuting the claims of Jackson's accuser including the statements of several witnesses," Davies said. "We have reached out to law enforcement to provide the fruit of our investigation so that they may have a complete picture of the matter."
Source: Read Full Article