Christina Haack first began dating boyfriend Josh Hall earlier this year and broke news about their relationship in July. On Instagram, she wrote: "When we met this past spring, the synchronicities hit us so hard and fast they were impossible to ignore. I felt immediately crazy protective over him and wanted to keep him for myself and get to know each other before the tornado (media attention) hit."
Haack is certainly right about the media attention. The "Flip or Flop" star has frequently been in the spotlight for her split from first husband Tarek El Moussa, as well as her split from second husband Ant Anstead, according to People. (El Moussa is making his own headlines for his engagement to "Selling Sunset" star Heather Rae Young.)
While the media loves covering Haack's life, she rightly pointed out in the same Instagram post that she needed "a few solid months of just getting to know" Hall before she shared the news with the world. Fair enough! But now it seems like Haack might have accidentally dropped news that she's engaged. Here's what's happening.
Christina Haak deletes first photo that showed a potential engagement ring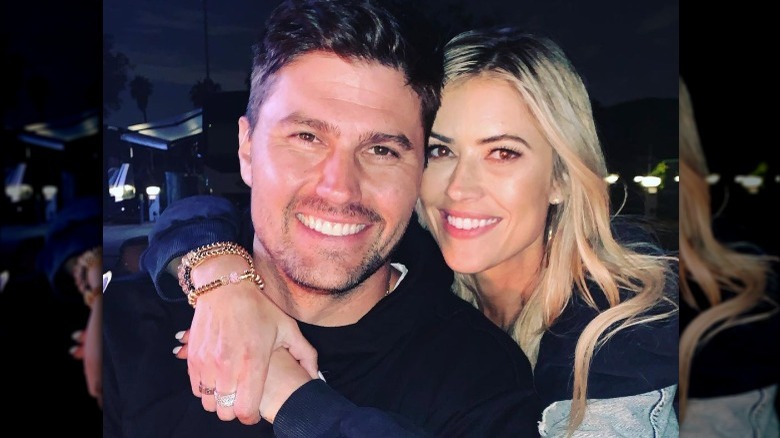 Christina Haack shared a sweet photo of Josh Hall and his mother sitting on a boat via Instagram on August 15. She captioned it: "Boat day with friends, my man and his pretty mama." The three can be seen sitting together with a view of the water behind them while Haack holds a champagne flute. 
While this is all pretty normal and nice, there was actually something a little romantically suspicious about her post. As TMZ notes, Haack actually posted an almost-identical photo before and the only difference was that she had a ring on the ring finger of her left hand. Umm… engagement, anyone?
However, the outlet notes that Haack quickly deleted the photo and replaced it with another. The only notable difference with the new photo is that there's no ring. Hall is a realtor based out of Austin, Texas, according to People, so with Haack's reality TV experience in real estate, their interests certainly align. And hey, if Haack's really engaged, we are sending nothing but love her way.
Source: Read Full Article