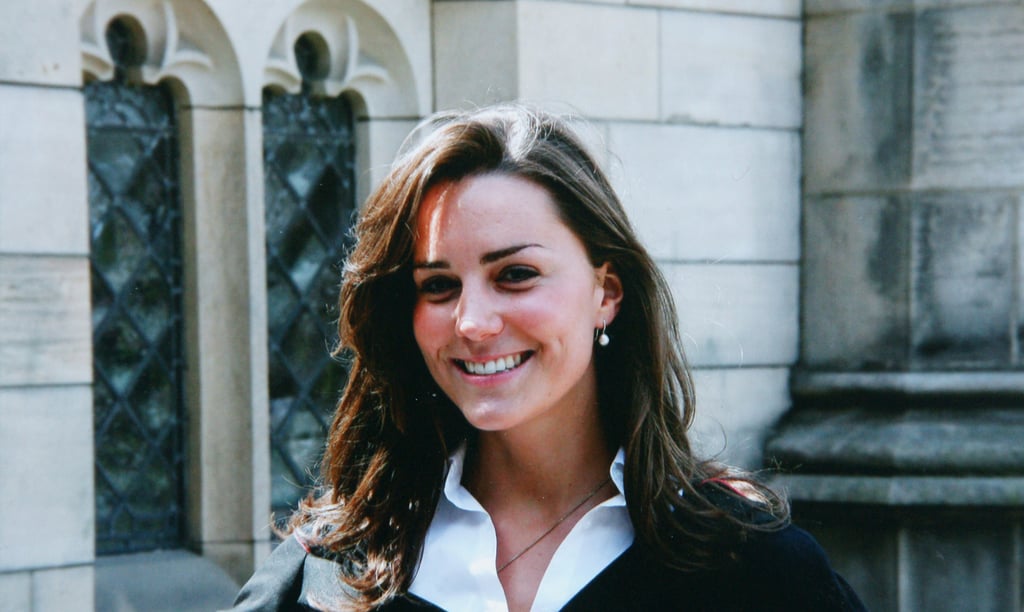 How Kate Middleton Has Gone From Student to Queen in Waiting — in Pictures

The Duchess of Cambridge is one of the most recognizable royals in the world, used to having her photo taken every time she steps out in public. Since Kate Middleton married Prince William in that fairy-tale wedding almost eight years ago, there have been endless pictures taken of the woman who will one day be Britain's queen consort — and Kate's photo album tells the story of a regal transformation.
Born Catherine Elizabeth Middleton on Jan. 9, 1982, in Berkshire, Kate spent part of her childhood in Jordan before returning to England with her parents. She grew up alongside younger siblings Pippa and James. She headed to university at St. Andrews in Scotland to study art, where she met a certain geography student: Prince William. The two were friends for a while before falling in love, and while the press mostly left them alone while they continued their studies, once they had graduated in the Summer of 2005, life changed for both of them forever.
Kate now found her every move being followed while she and William tried to negotiate the move from college sweethearts to long-term romance. They famously split, briefly, in 2007, but once back together, their path to the altar — and a life as future king and queen — picked up pace. Kate and her prince were seen together more and more, and in November 2010, Clarence House announced that the couple were engaged. Tens of millions of people around the world tuned in on April 29, 2011, to see William and Kate say "I do" and walk out of Westminster Abbey as the new Duke and Duchess of Cambridge.
Source: Read Full Article