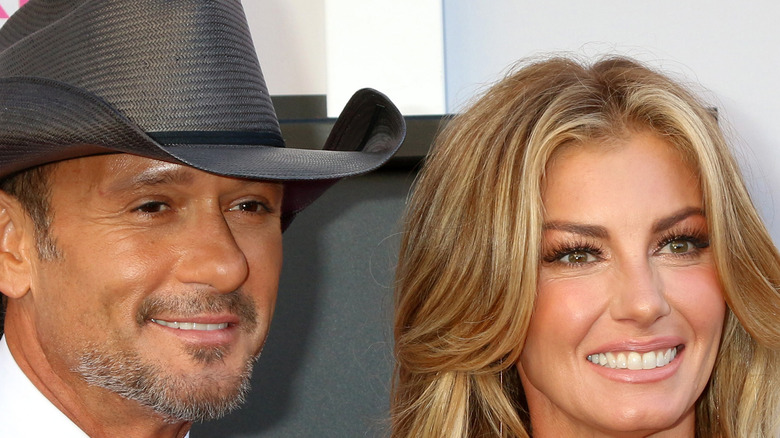 Kathy Hutchins/Shutterstock
By Kristin Conard/Aug. 26, 2021 4:17 pm EDT
When he was starting out, country singer Tim McGraw said he used to get so nervous to go on-stage that he'd have a drink to calm his nerves, and that ended up spiraling into a larger problem (from Tennessean). He realized the magnitude of the problem at home with his wife Faith Hill and their three daughters, Gracie, Maggie, and Audrey. "I remember a moment when I was getting out of bed and going to the liquor cabinet and taking a big shot at 8:00 in the morning and thinking, I have to wake the kids up," he told Esquire. "I went straight to my wife and said, 'This is where I'm at.' I was scared. She just grabbed me and hugged me and changed my life."
McGraw has been open and transparent about Hill's influence on him going sober before. "When your wife tells you it's gone too far, that's a big wake-up call. That, and realizing you're gonna lose everything you have. Not monetarily, not career-wise, but family-wise," he said (from Tennessean).
Tim McGraw replaced drinking with working out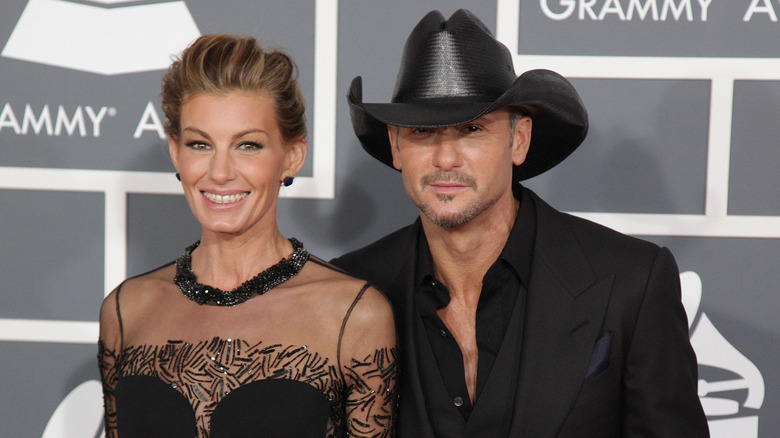 Tim McGraw knew his drinking was a problem, and he told People, "It was to the point where I felt it was negatively affecting my relationships and getting in the way of things I wanted to accomplish in life. So I quit." He replaced alcohol with working out, and he had to re-learn how to perform on stage while sober (from People). He joked about one of the side benefits from giving up alcohol to his relationship with Faith Hill. "I am probably less embarrassing to her now!" he said. 
Country power couple Hill and McGraw first met in 1994, but they started dating in 1996 when Hill joined McGraw's tour, and they got married in October 1996 and have been together ever since (from Us Weekly). They even have their own private island in the Bahamas! The next project for the pair: they will be starring as heads of the Dutton household in the upcoming television show "1883," which is a prequel of the show "Yellowstone" (from The Pioneer Woman).
Source: Read Full Article