Giada De Laurentiis puts an Italian spin on turkey day with her Italian Thanksgiving menu and she does the same thing with Easter. The cooking show host makes an Easter Pie using only nine ingredients, including kitchen staples such as vanilla extract, eggs, and sugar.
Giada De Laurentiis' Easter Pie is an Italian version of cheesecake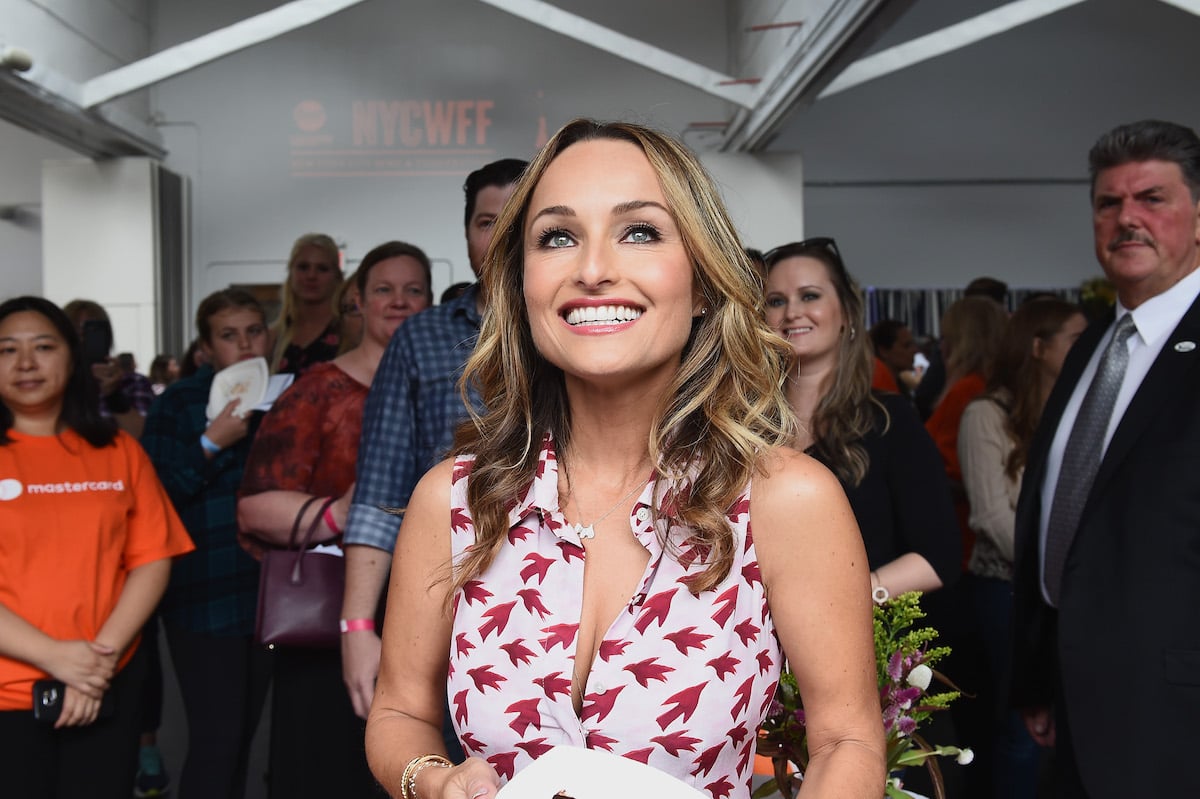 First up, what exactly is Easter pie? De Laurentiis gives a little bit of background on the dish via her website, Giadzy. Basically, it's the Italian version of a cheesecake. And despite the name, Easter Pie isn't a dessert only made in the spring. 
"Italians love Easter pie so much, we make it year-round and it's surprisingly easy to make," De Laurentiis said. "Think of it as the Italian equivalent to cheesecake … creamy, light, and just sweet enough!"
The cookbook author and celebrity chef made her Easter Pie recipe on an early "Viewer Requests" episode of her cooking show, Everyday Italian. Not only is it simple to make but it's also vegetarian.
Giada De Laurentiis' Easter Pie is a combination of crunchy and cream
De Laurentiis uses just nine ingredients in her Easter Pie recipe. It's got the creaminess of a cheesecake but with a few added twists.
The Food Network star makes the filling in a food processor by combining powdered sugar, eggs, orange zest, ricotta cheese, and vanilla extract. According to a video on Food Network's website, De Laurentiis says the orange zest adds "great flavor and fragrance to the filling."
After the ease of the filling, the recipe gets a little trickier. De Laurentiis layers delicate sheets of phyllo to make a flakey, crunchy crust. Using store-bought phyllo, she makes sure to cover the sheets she's not using with a damp cloth.
"The trick to is you need to keep it very moist," she said. "If you don't, it dries out and becomes brittle and difficult to work with. It'll just fall apart."
Don't worry about rips or tears because they're all going to be covered up with a dusting of powdered sugar when the Easter Pie comes out of the oven.
How to Make Giada De Laurentiis' Easter Pie
First, De Laurentiis uses a food processor to make the filling. She combines vanilla, orange zest, and ricotta cheese. Then comes brushing sheets of phyllo with melted butter. When six layers have been made, she adds cooked rice and toasted pine nuts "for some crunch" to the filling before pouring it into the dish.
After the pie's been in the oven for approximately 35 minutes, it's left to cool before being dusted with powdered sugar. Garten's recipe makes 8 to 10 servings.
Ingredients for Giada De Laurentiis' Easter Pie:
3/4 cup powdered sugar, plus extra for garnish
3 large eggs
2 teaspoons pure vanilla extract
1 tablespoon orange zest
1 (15-ounce) container of whole milk ricotta cheese
1/2 cup cooked short-grained rice
1/3 cup toasted pine nuts
6 sheets fresh phyllo sheets or frozen, thawed
3/4 stick (3 ounces) unsalted butter, melted
Source: Read Full Article