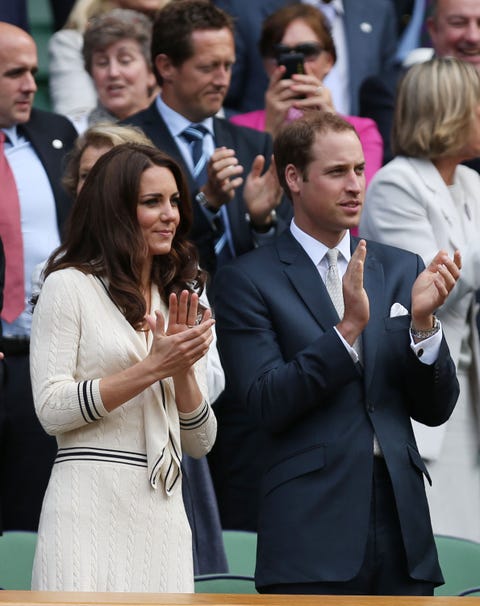 Obsessed with Kate's knitted sailor dress, which is from Alexander McQueen (the designer of her wedding gown).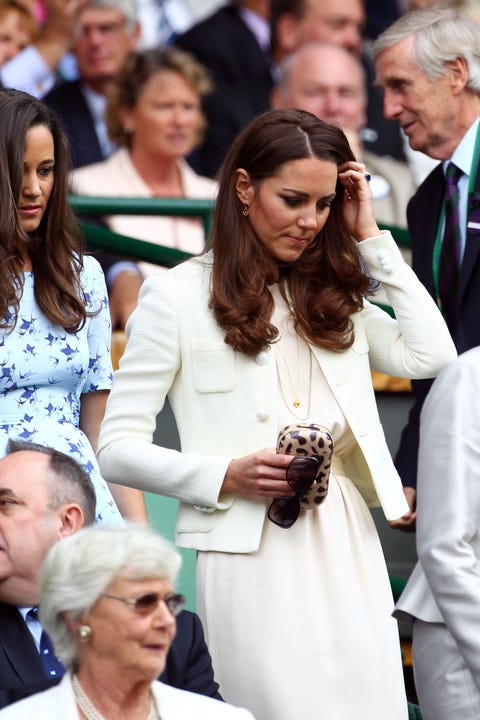 The way I would spill ketchup, mustard, and frankly an entire hot dog on this all-white look…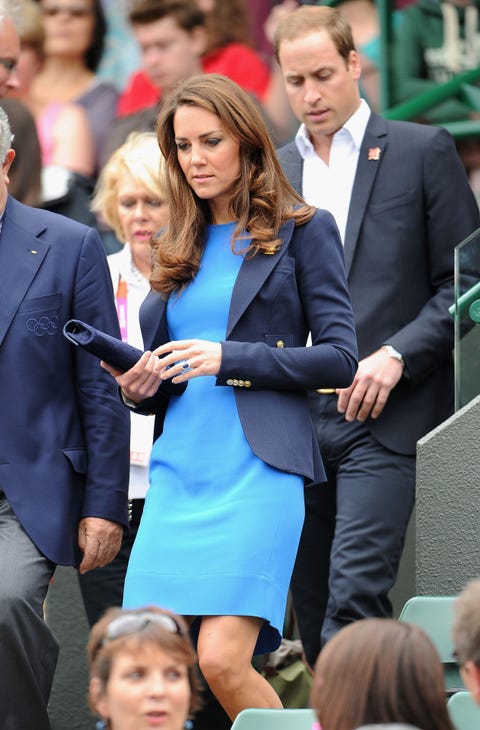 It's giving flight attendant, and I don't hate it!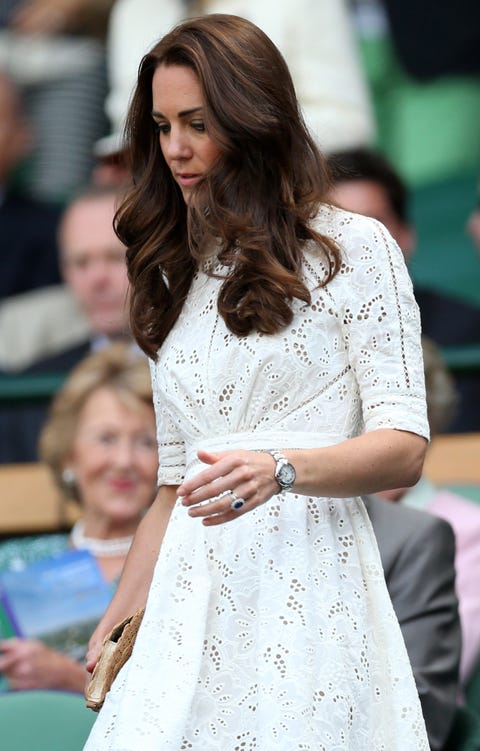 This eyelet Zimmermann dress is one of Kate's best looks ever, fact.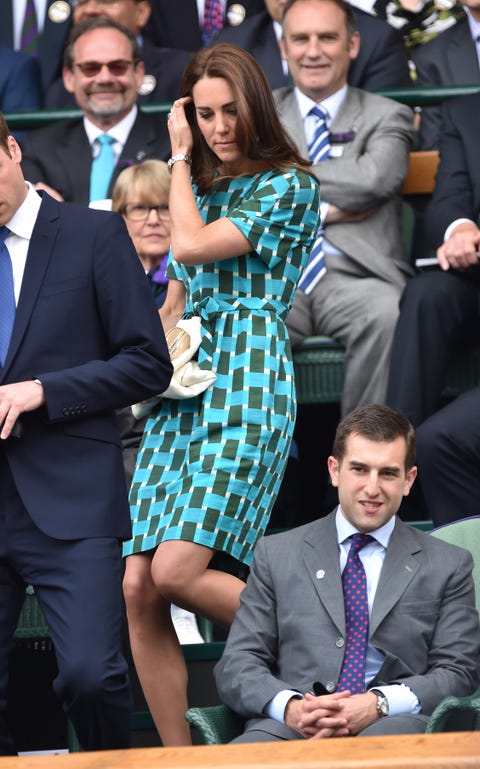 Does it look like the interior of a hotel lobby in 1995? Yes. Would I still wear it if Kate told me to? Also yes.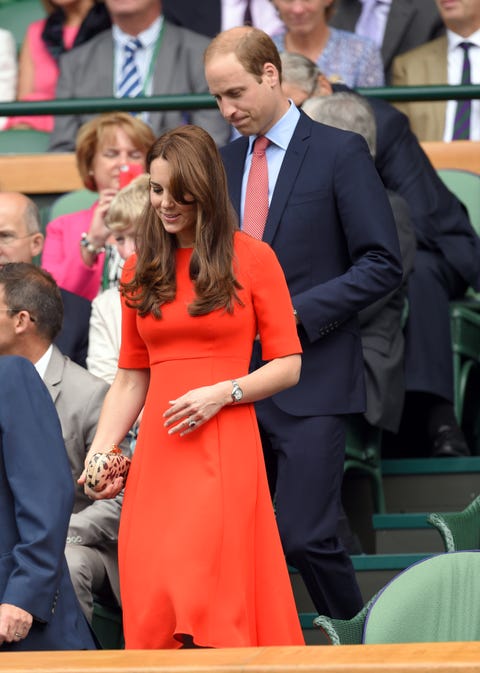 Red! Is! Her! Color! (Also this dress is by LK Bennett in case you were wondering for future purchase purposes.)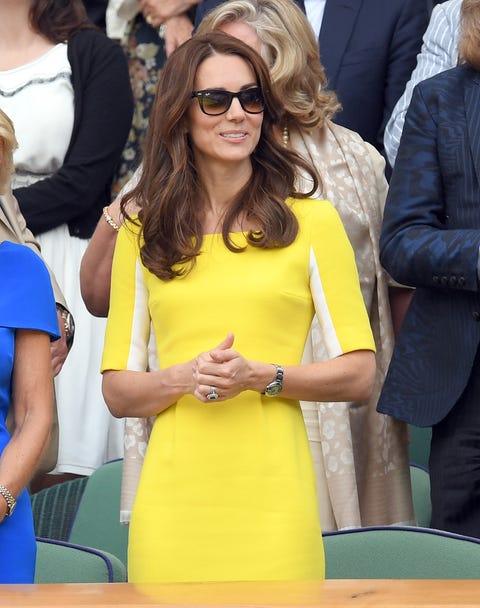 The year was 2016, so naturally Kate was in her color-blocking era.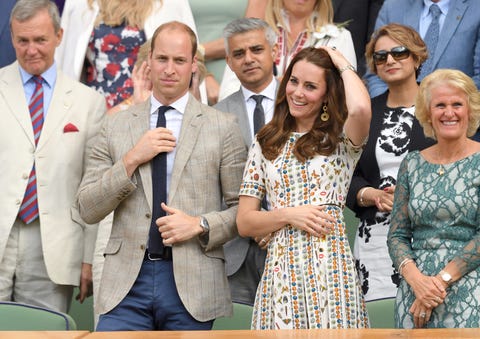 Another Wimbledon, another flawless Alexander McQueen moment.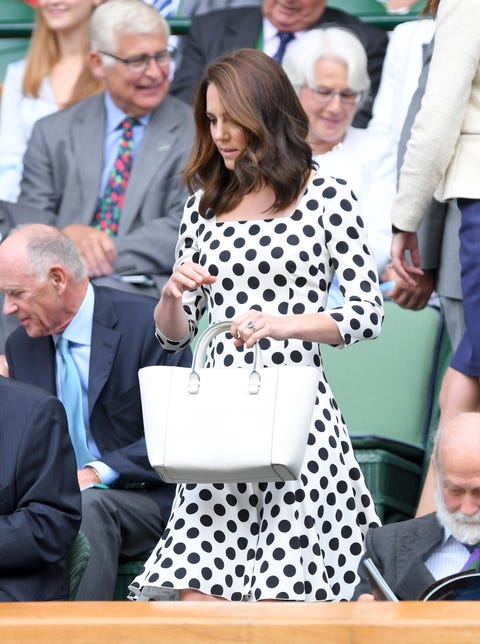 Kate loves herself some polka dots, and this is farrrrr from the only time she wore the print to Wimbledon, so stay tuned.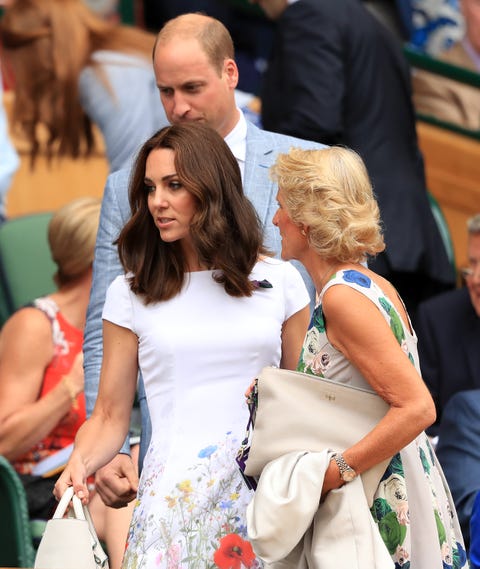 Pretty sure I also owned a version of this dress from Gap Kids.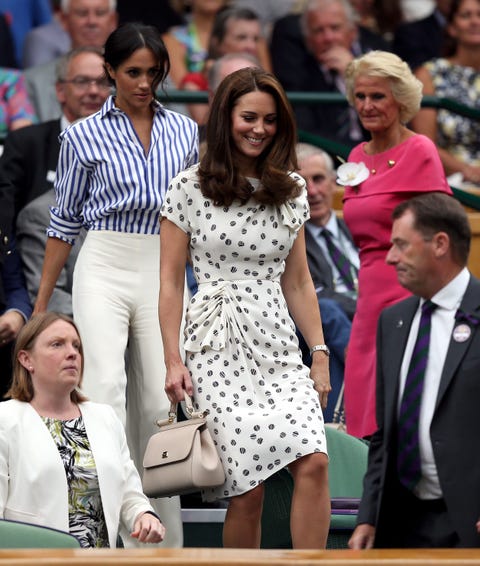 This was Kate and Meghan Markle's first Wimbledon together, and Kate went with her trusty fave pattern.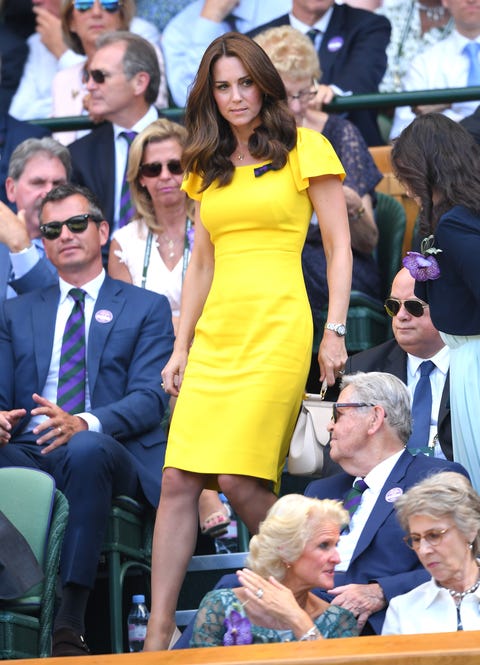 It's called main character energy.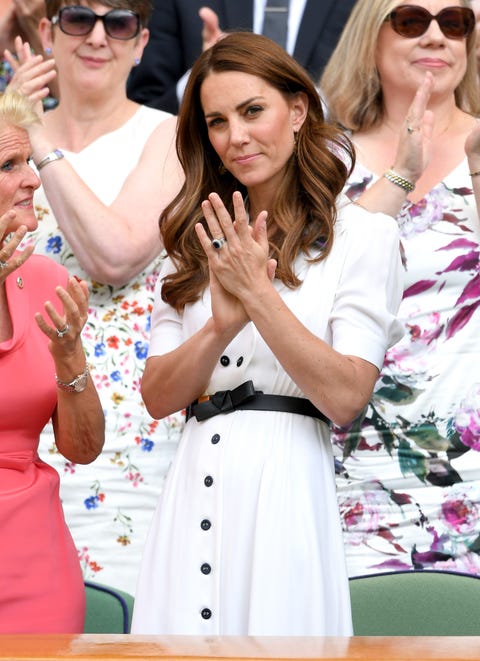 Jaunty sailor Kate is my favorite Kate.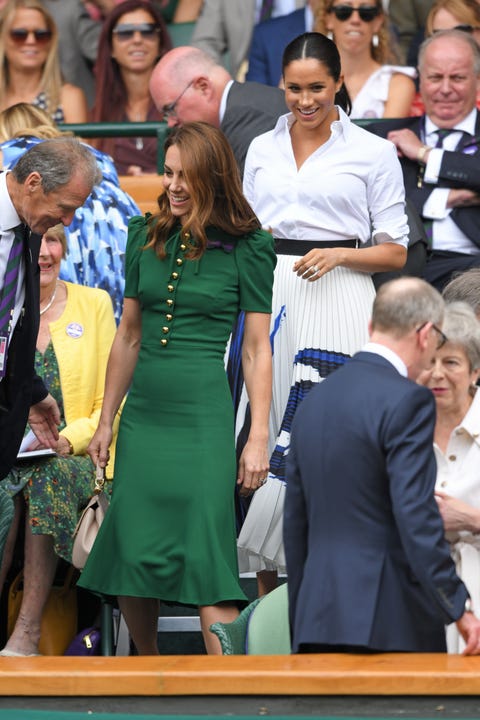 Kate and Meghan's second Wimbledon! Things were a little tense during this time—but you wouldn't know it based on this picture.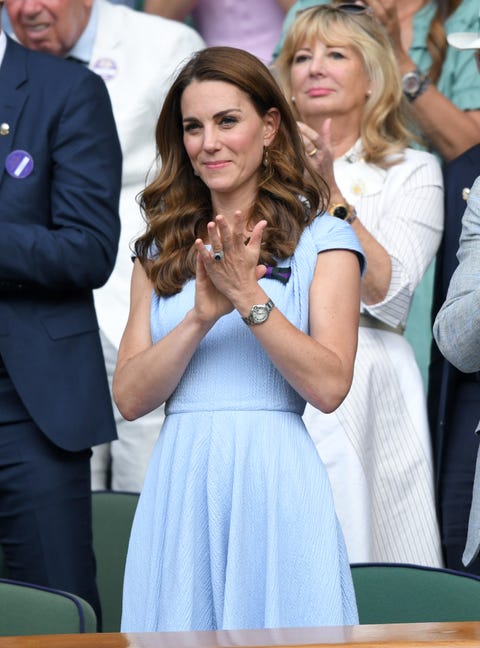 Who cares about the dress, Kate's hair is amazing.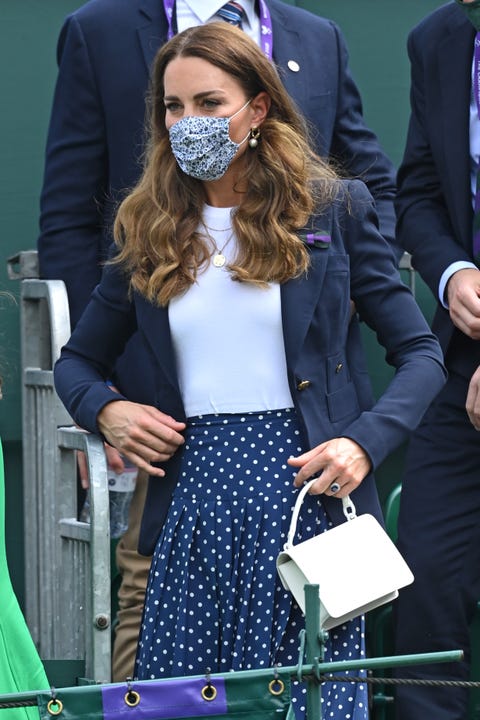 After taking a break during 2020 due to obvious pandemic-related reasons, Kate made her triumphant return to Wimbledon wearing what else but polka dots.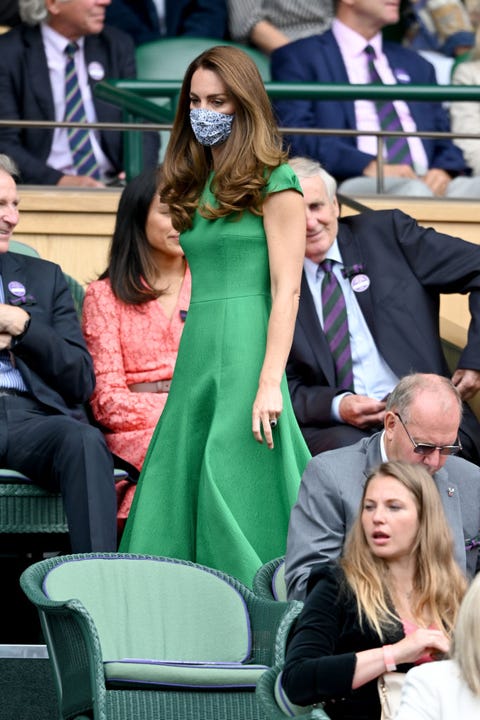 The only other person who can pull off this color is Kermit.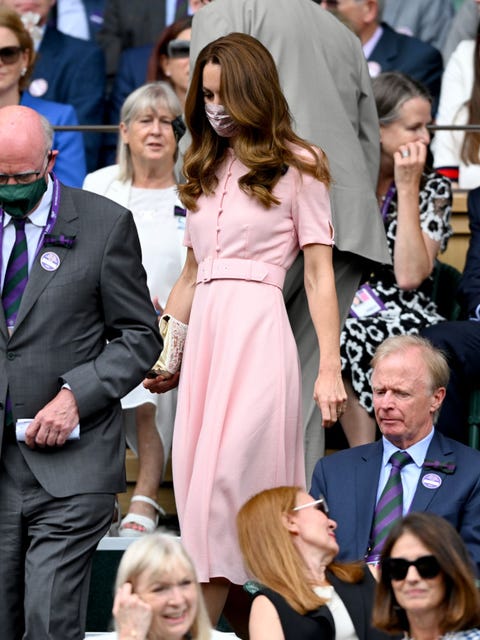 Kate capped off her time at the Wimbledon in 2021 with a baby pink belted dress from Beulah London—with a matching pink mask.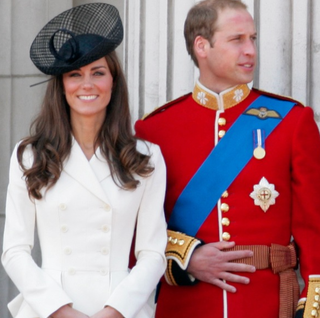 Source: Read Full Article