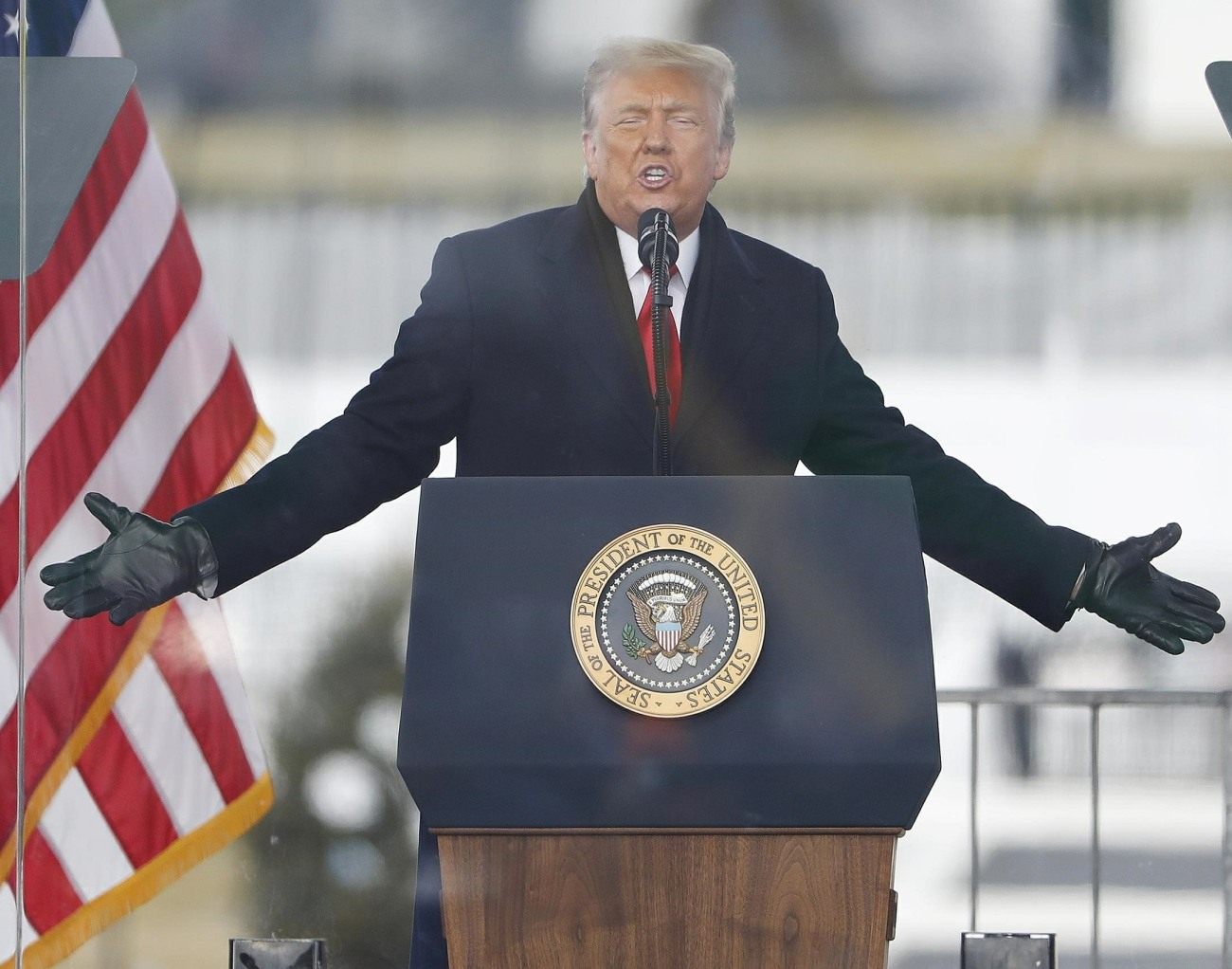 I sort of hoped that Donald Trump would be so focused on saving his own orange skin that he would forget about pardons entirely. But that's not the case. As it turns out, the people around Trump have been scoring huge paydays as "pardon lobbyists" in the final months of the Trump administration. Grifting 'til the bitter end:
As President Trump prepares to leave office in days, a lucrative market for pardons is coming to a head, with some of his allies collecting fees from wealthy felons or their associates to push the White House for clemency, according to documents and interviews with more than three dozen lobbyists and lawyers. The brisk market for pardons reflects the access peddling that has defined Mr. Trump's presidency as well as his unorthodox approach to exercising unchecked presidential clemency powers. Pardons and commutations are intended to show mercy to deserving recipients, but Mr. Trump has used many of them to reward personal or political allies.

The pardon lobbying heated up as it became clear that Mr. Trump had no recourse for challenging his election defeat, lobbyists and lawyers say. One lobbyist, Brett Tolman, a former federal prosecutor who has been advising the White House on pardons and commutations, has monetized his clemency work, collecting tens of thousands of dollars, and possibly more, in recent weeks to lobby the White House for clemency for the son of a former Arkansas senator; the founder of the notorious online drug marketplace Silk Road; and a Manhattan socialite who pleaded guilty in a fraud scheme.

Mr. Trump's former personal lawyer John M. Dowd has marketed himself to convicted felons as someone who could secure pardons because of his close relationship with the president, accepting tens of thousands of dollars from a wealthy felon and advising him and other potential clients to leverage Mr. Trump's grievances about the justice system.
[From The NY Times]
What's even crazier about all of this blatant influence-peddling for pardons is that it's not explicitly illegal. There's basically a legal loophole for people outside of the administration to act as self-styled pardon lobbyists, taking hundreds of thousands of dollars from wealthy felons, all to ask Trump for a pardon. Speaking of, Trump is preparing to pardon about 100 people in the next 48 hours:
President Trump is preparing to pardon or commute the sentences of more than 100 people in his final hours in office, decisions that are expected to be announced Monday or Tuesday, according to two people familiar with the discussions, who spoke on the condition of anonymity to describe the plans. Trump met Sunday with his son-in-law, Jared Kushner, daughter Ivanka Trump and other aides for a significant amount of the day to review a long list of pardon requests and discuss lingering questions about their appeals, according to the multiple people briefed on the meeting. The president was personally engaged with the details of specific cases, one person said.

In the past week, Trump has been particularly consumed with the question of whether to issue preemptive pardons to his adult children, top aides and himself, said the people familiar with discussions. But it remains unclear whether he will make such a move. Although he has mused about the possibility, no final decisions have been reached, and some advisers have warned against using his pardon power to benefit himself.

People familiar with the discussions said that many of the pardons and commutations Trump is expected to issue in his final days will be uncontroversial. But it remains unknown whether he will grant clemency to Stephen K. Bannon, his former campaign adviser, who was charged last year with defrauding donors to a private fundraising effort for construction of a wall on the U.S.-Mexico border, or his personal attorney Rudolph W. Giuliani, whose consulting business has come under scrutiny as part of an investigation that led to charges against two of his associates.
[From WaPo]
I heard on the morning news that Trump was now somewhat unlikely to self-pardon, even though his people are telling him that he could definitely be criminally liable for inciting an insurrection. There's also the belief that if Trump self-pardons, Republicans in the Senate would be even more likely to go hard on Trump during the impeachment trial. As for the pardons for Jared, Ivanka, Steve Bannon, etc… I mean, I don't know. I think it would be really funny if Trump does not end up pardoning Javanka.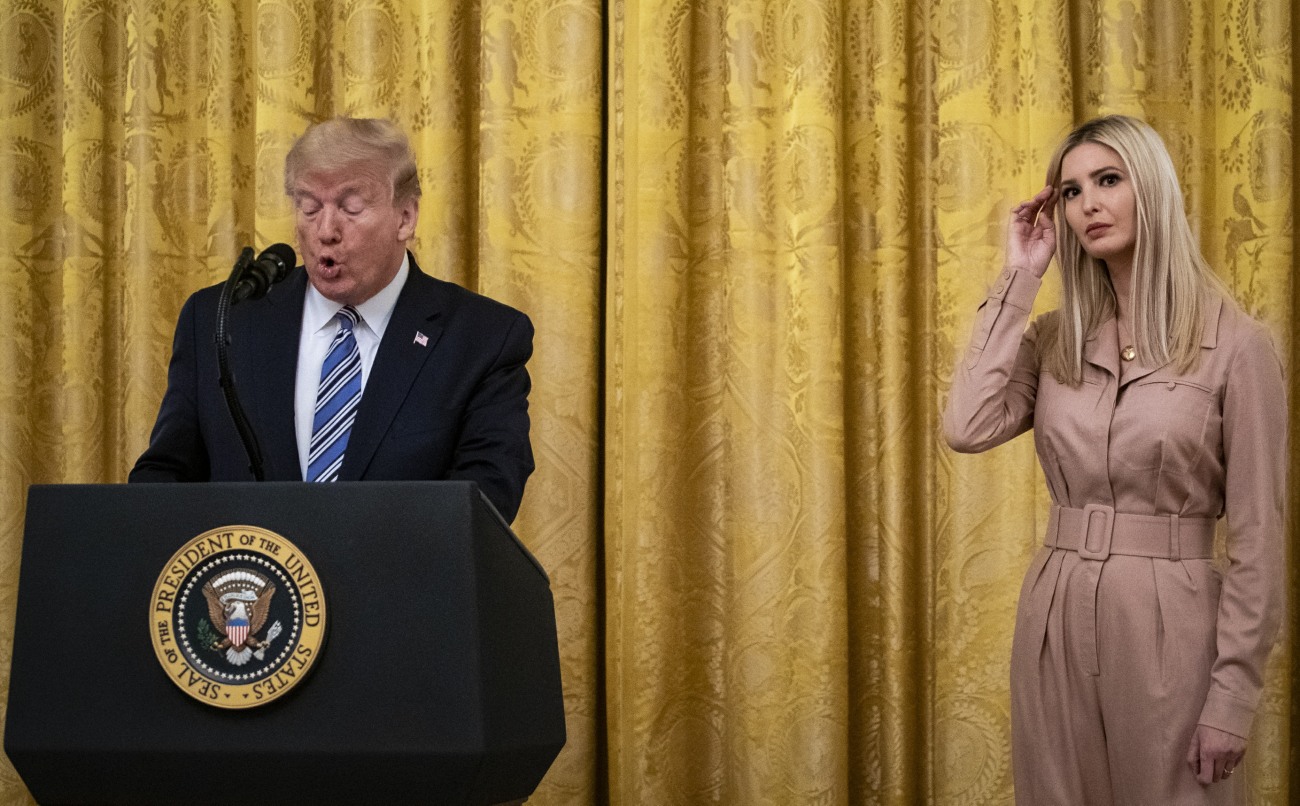 Photos courtesy of Avalon Red, Backgrid.
Source: Read Full Article