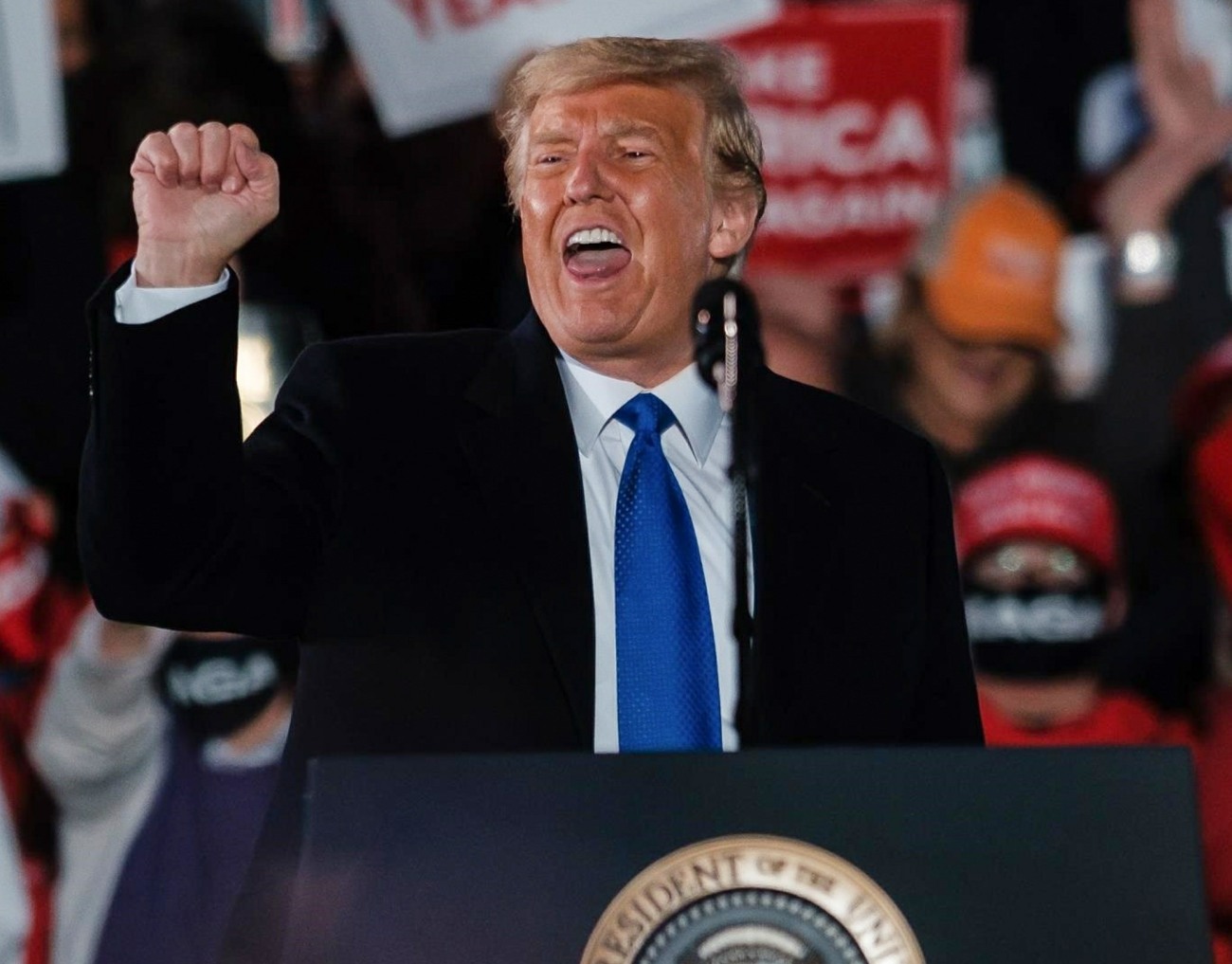 RICO charges, bitches!!! Donald Trump has now been indicted for a fourth time. It is truly a year-long Indictmas!! Donald Trump's fourth indictment in thirteen months comes from the state of Georgia, and this is also about Trump's criminal efforts to overturn the 2020 election results and ratf–k his way into a dictatorship. While Trump and his cronies pulled a lot of sh-t in a lot of states, Georgia was a special case, because the state-wide vote was so close and it took days to count every vote. Trump and his people were interfering with the election, tampering with the process at every level and colluding with local Republicans in Georgia in a massive criminal conspiracy. RICO charges, baby!!
Donald Trump was indicted in a fourth criminal investigation on Monday night, shortly after a Georgia prosecutor presented evidence to a grand jury regarding the former president's efforts to overturn the state's 2020 election results.

Through a majority vote, the 23-member jury revealed that they were ultimately convinced by Fulton County District Attorney Fani Willis' case against Trump and his allies, signing off on her office's proposed criminal charges after reviewing evidence and hearing testimony. The result was a 41-count, 98-page indictment covering 19 defendants.

Trump faces 13 felony counts: racketeering (violation of the Georgia RICO Act); three counts of solicitation of violation of oath by a public officer; conspiracy to commit personating a public officer; two counts conspiracy to commit forgery in the first degree; two counts of conspiracy to commit false statements and writings; conspiracy to commit filing false documents; filing false documents; and two counts of false statements and writings.

The Fulton County charges bring him to a total of 91 criminal counts he's been indicted on this year between the four investigations, several of which come with recommended prison time. If convicted of violating the Georgia RICO Act — classified a step above felony, as a "serious felony" — Trump would face a mandatory minimum sentence of five years.

Eighteen allies were also charged, including former White House chief of staff Mark Meadows; former Trump attorneys Rudy Giuliani, Sidney Powell, John Eastman, Jenna Ellis, Bob Cheeley, Ray Smith III and Kenneth Chesebro; former assistant U.S. attorney general Jeffrey Clark; former Georgia Republican Party Chairman David Shafer; and current Georgia state Sen. Shawn Still. Additional defendants include a GOP strategist, local elections officials, an Atlanta bail bondsman, a publicist, an Illinois pastor and a onetime congressional candidate.

After the indictment was processed on Monday night, Willis said that she would request a trial date within six months with the goal of trying all 19 defendants together.
[From People]
This Georgia indictment is probably the coolest one of all because this time, they really will frog-march that ratf–king treasonous monster to booking, where he will be fingerprinted, weighed and photographed for his mug shot. Might I suggest a mandatory delousing and a wig removal? Another fun fact is that Georgia allows television cameras in court, so his trial in the state will be televised.
— Aaron Rupar (@atrupar) August 15, 2023
— Tim Hogan (@timjhogan) August 15, 2023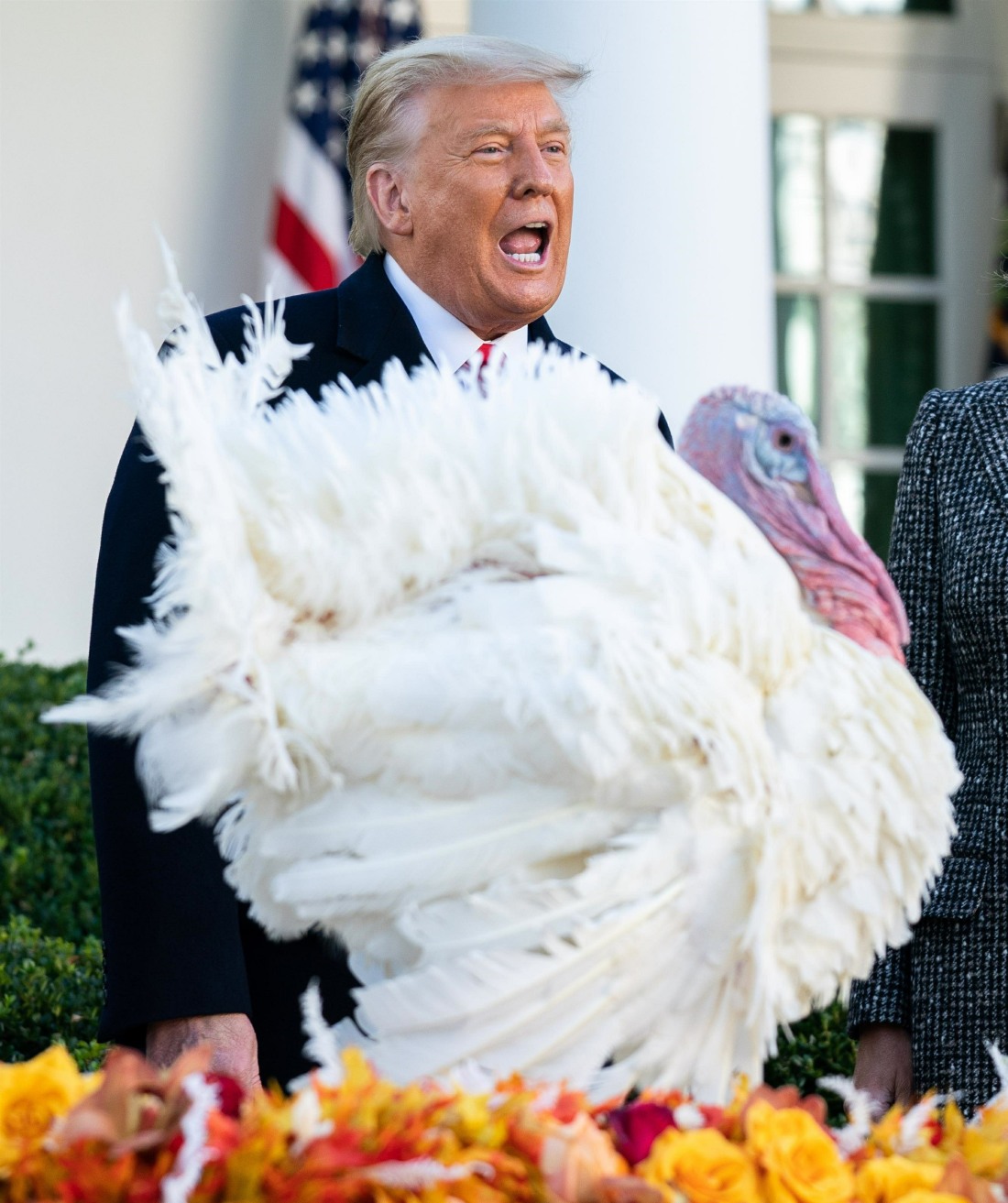 Photos courtesy of Avalon Red, Backgrid.
Source: Read Full Article