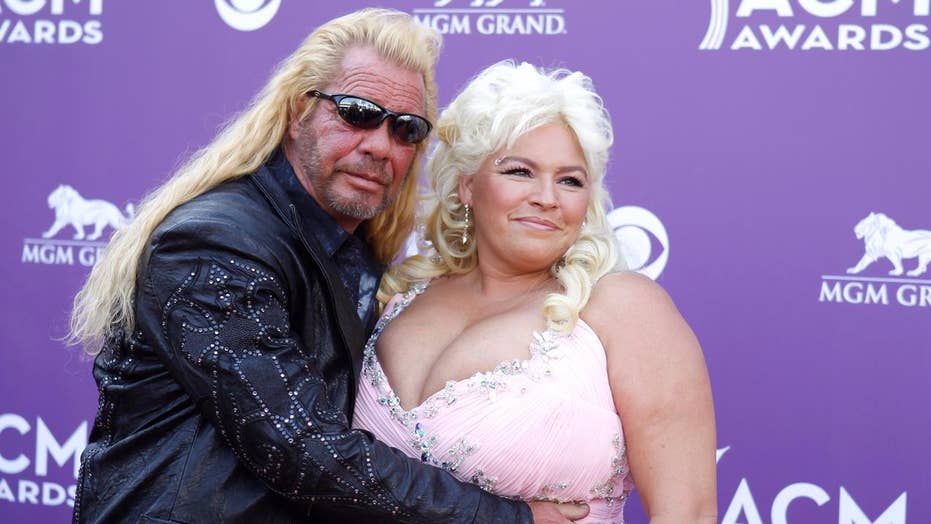 Beth Chapman gives update on grim cancer diagnosis
Fox411: Beth Chapman gave fans an indirect update on her battle with throat cancer by way of the first trailer for her upcoming A&E special 'Dog and Beth: Fight of Their Lives.'
Duane Lee "Dog" Chapman's attorney vehemently denied that the "Dog the Bounty Hunter" star assaulted a man at Denver International Airport last week.
"There was no assault. A young man approached Dog at the Denver Airport in a very hostile and aggressive manner, clearly looking to start trouble," the Chapmans' family attorney, Andrew Brettler, told People on Thursday. "He insulted Dog and Beth, hurled racial slurs at Dog, and threatened to 'cut' Beth if she could 'get out of her wheelchair.' The Chapmans attempted to distance themselves from this individual, but he followed them to the elevator where he continued to shout profanities at them."
"The Chapmans called for airport security," Brettler continued. "Eventually they were able to get in their vehicle without further incident. According to the Denver P.D., airport surveillance footage show this individual was the aggressor and that Dog did not assault him, as alleged. The Chapmans intend to press charges against this individual and his father for harassment and for disturbing the peace."
A video of the incident, alleged to have occurred on Nov. 30, was obtained by The Blast. The video shows Chapman and his wife, Beth, in an elevator with a baggage handler as a group of men jeer at them from outside the lift.
"This is my son and you put your f—king hands — you put your hands on my son," one of the men in the clip says. Another male voice can be heard saying, "Dog Bounty Hunter put his hands on a juvenile."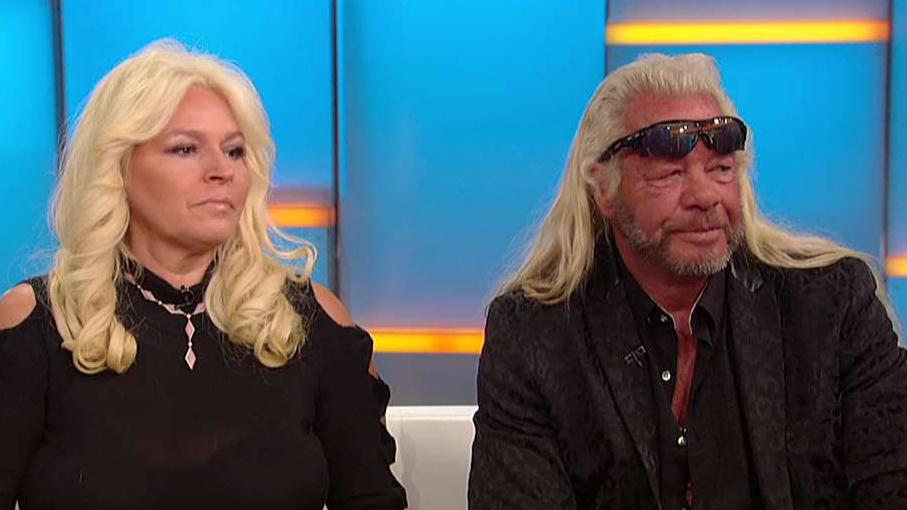 A woman's voice, presumably Beth's, is overheard saying to get security, while Dog says, "Follow me outside."
It's the latest drama in what's been a tough few weeks for the Chapmans.
On Nov. 26, Beth, 51, was hospitalized in Los Angeles after a mass was found in her throat. Doctors were able to remove most of the cancer from her throat, but the couple are still awaiting a biopsy.
Brettler told Fox News, noting, "Unfortunately, Beth's cancer has come back. It's serious and her doctors are evaluating her treatment options."
Beth previously fought throat cancer in 2017.
Dog asked for prayers for Beth on Nov. 29, admitting, "She's not doing good."
The couple went home to Colorado after her surgery against doctor's orders.
"They told us they didn't want her to leave the hospital, but she was adamant, she just wanted to be home," Dog told Us Weekly on Sunday. "Beth slept for almost an entire day [when we get home] and she was more comfortable. Then she got up and she was trying to do things around the house, trying to do laundry and wash the dishes, I said to her, 'I've done all that, don't worry.' "
Source: Read Full Article