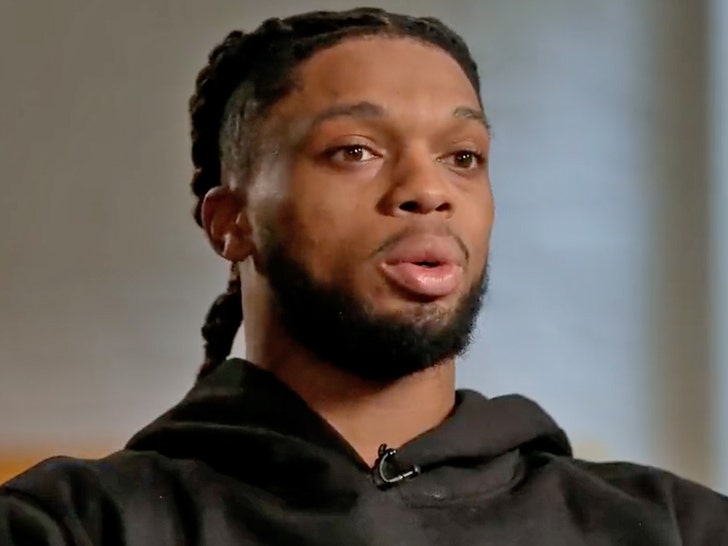 Damar Hamlin is heaping praise on Denny Kellington for performing CPR on him the night he went into cardiac arrest, calling the Bills assistant athletic trainer the "savior of my life."
"I owe Denny my life," Hamlin told Michael Strahan on "Good Morning America" on Friday … "He loves to say he was just doing his job."
Hamlin said if Kellington didn't show up to work that night with a clear mind … he might not be here, a reality he doesn't take for granted when reflecting on the moment
The 24-year-old safety acknowledged Denny was acting as any professional should in that instance, but respects the man for rising to the occasion even when things looked dire.
Hamlin was on tap at the NFL Honors ceremony Thursday … where he delivered an inspiring speech alongside the medical professionals who helped keep him alive.
"First, I would like to just thank God for even being here," Hamlin said. "Every day. I'm amazed that my experiences could encourage so many others across the country and even across the world, encourage the parade, encourage it, spread love, and keep fighting, no matter the circumstances."
During his speech, Hamlin said he met a doctor in the hospital who went through a similar experience as him, and reminded him that he was living proof Damar would be fine.
"I want to give a big thank you to him and a special thank you to everyone on the stage for everything they did for me," Hamlin said. "And thank you, everyone, around the country and around the world who prayed for me and hoped for me. The journey will continue."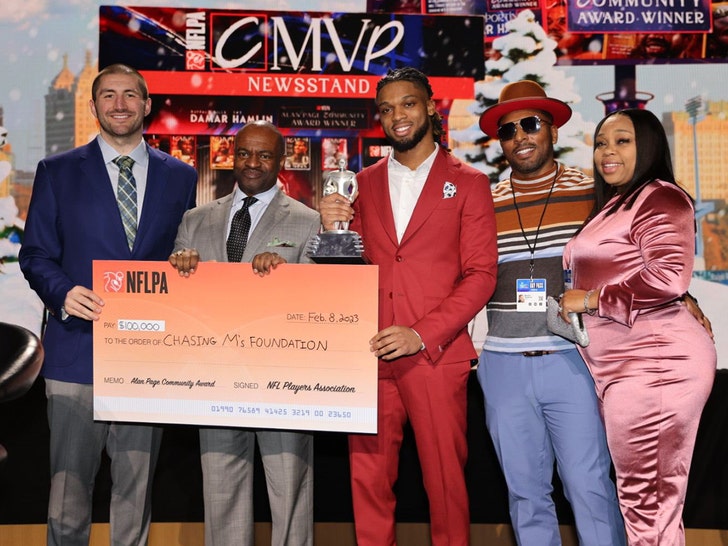 Earlier this week, the NFLPA awarded Hamlin the Alan Page Award for his charitable work in the community.
Hamlin's full interview with Strahan airs Monday.
Source: Read Full Article