Christian Bale has always had a complicated relationship with Hollywood. The actor is famously conflicted about the glitz and glamour of being an actor. Instead, he prefers to focus more on the craft behind his work than the fame he earns as a result. Bale demonstrates his commitment time and again by transforming himself for roles. But during one interview, he once candidly discussed how he approaches his acting career.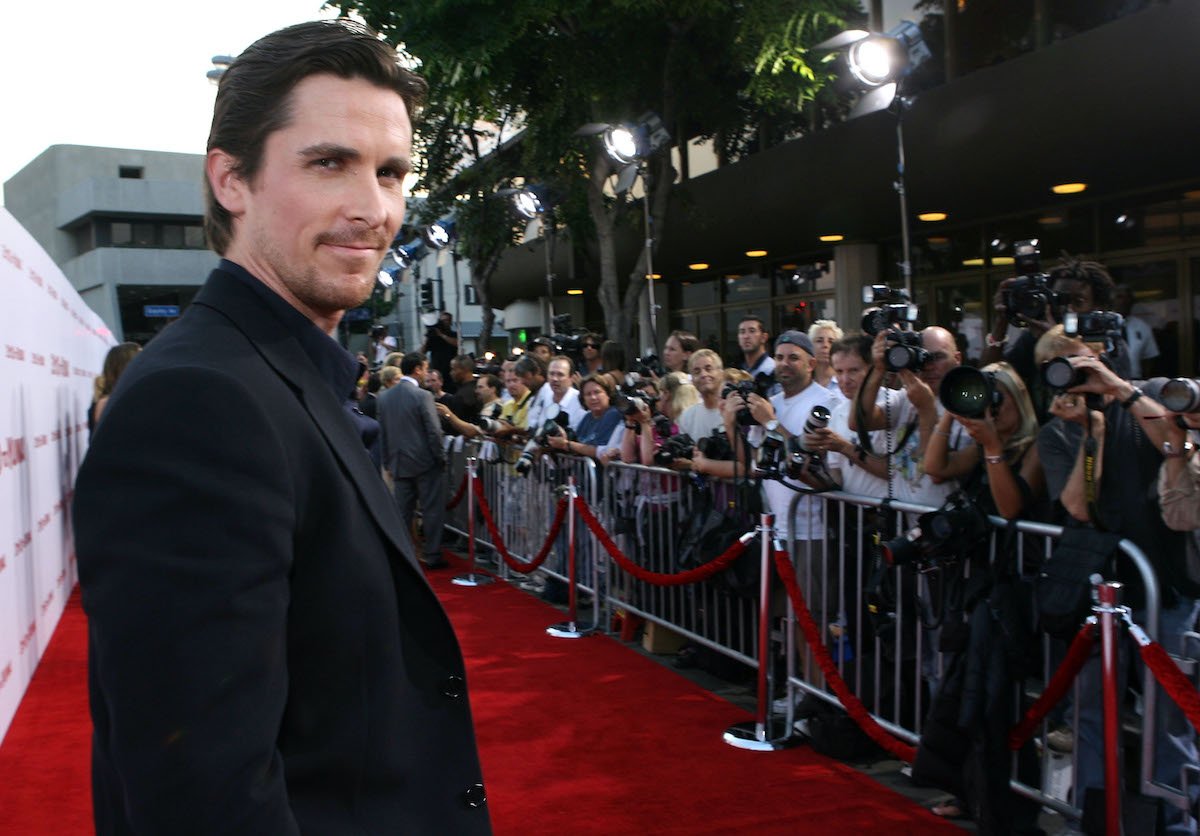 Christian Bale made his first movie when he was 13 years old
Bale's career didn't really explode until the 2000s. The actor gained a ton of attention for his role in 2000's American Psycho and appeared in underrated gems such as Equilibrium and The Machinist. Then, finally, he became a household name after playing Bruce Wayne in 2005's Batman Begins. That movie — and its 2008 and 2012 sequels — set him on a course to becoming an Oscar-winning, critically acclaimed A-list star.
But Bale began acting way earlier than that. He actually made his film debut in a forgotten fantasy movie called Mio in the Land of Faraway, released in 1987. That same year, he landed his first lead role in Steven Spielberg's Empire of the Sun. Throughout the 1990s, Bale landed roles in cult classics such as Disney musical Newsies, 1994's Little Women, and Velvet Goldmine.
The actor has no delusions of grandeur about his profession
Still, despite all his success, Bale has spoken out about how he feels acting is a "disgusting" "vanity-fueled profession." His fans appreciate his candor about Hollywood. In a 2007 interview with the Chicago Tribune, Bale shared what it's really like working as an actor, faced with so much scrutiny and criticism.
"I'd love to say I was completely impervious to anybody's opinion, but that just ain't the truth. Of course it matters. After all, what am I paid to do? I'm paid to essentially make an a– out of myself if needed. And occasionally in doing that you're going to fall flat on your face."
Bale clearly doesn't hide his feelings about the industry he's a part of. But he seems to have a clear perspective about the role his work as an actor plays in the world. With so much ego and arrogance within Hollywood, Bale's honesty about his own experience is certainly a refreshing change of pace.
Christian Bale is about to enter Marvel Cinematic Universe
As much as Bale seemingly doesn't chase fame, he's about to enter the most scrutinized corner of the industry. The actor will play the villainous Gorr the God Butcher in Marvel's upcoming Thor: Love and Thunder. That film — set for a 2022 release — stars Chris Hemsworth, Natalie Portman, and Tessa Thompson.
It's easy to assume Bale is driven by a Marvel payday. But knowing the actor's varied interests, perhaps he's intrigued by the idea of playing a comic book villain. Though he's played Batman, supervillainy is a new area he's never tried before. After all, the previous Thor film featured a fun performance from Cate Blanchett.
Source: Read Full Article