You know that dusty shelf at your parents' house that holds one participation trophy from third grade T-ball and, like, two swim team medals? A trophy shelf! A shrine to your accomplishments! A demonstration of athletic prowess well, something!
Well, prepare to be jealous, because John Legend and Chrissy Teigen's looks more like this: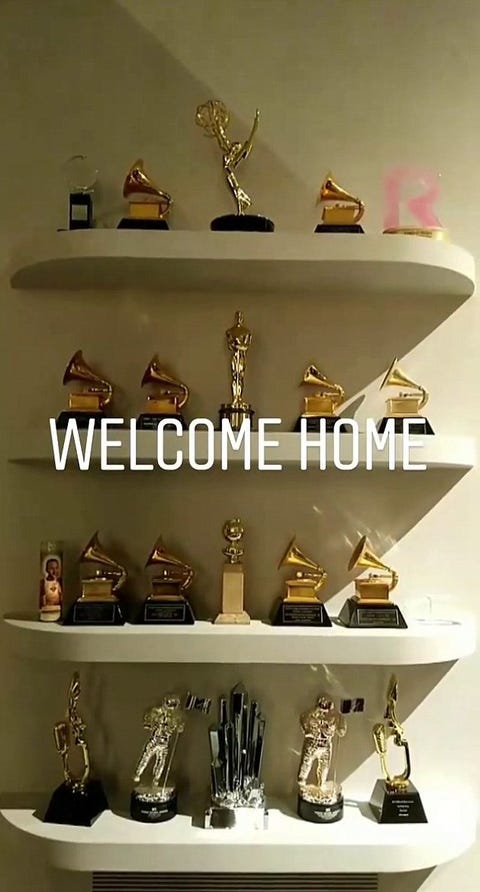 I know, I know, must be nice to have an EGOT winner in the family, right? That entire wall of enviable hardwear isn't all about John Legend, though. Chrissy Teigen has contributed plenty. In fact, she picked up an award this weekend at the Baby2Baby Gala for her charity work. Baby2Baby is a nonprofit that gives kids living in poverty basic essentials, and Chrissy has helped bring attention to it in the past, which earned her their "Giving Tree Award."
Let's be honest for a sec: An award given for doing selfless work with a charity to help kids is low-key better than a career award (sorry John). And obviously, Chrissy wanted this honor displayed front and center at home, Grammys be damned.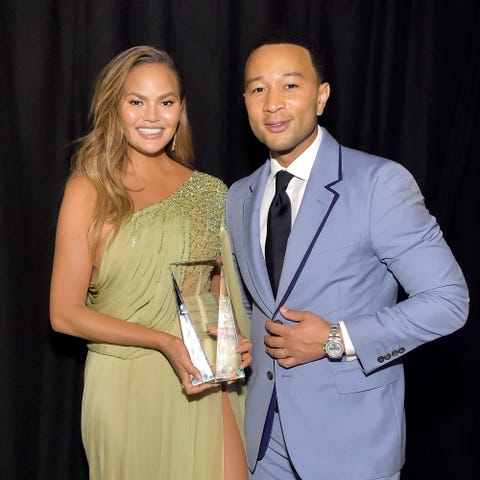 After getting home from the gala, John shot a Twitter video of Chrissy waltzing on over to the shelves, still in her Georges Hobeika dress, to shove those Grammy Awards outta the way so her award could shine.
Between John's indignant "wow," and Chrissy's lil "yay" at the end, it's peak Teigen-Legend cuteness. Check it out:
pic.twitter.com/ViGPv0osRd
All this fuss after John promised his Emmy wouldn't bump Chrissy's Spike TV Award off the shelf… Guess they'll need more space soon.
Source: Read Full Article