Britney Spears' father is speaking out about the growing controversy surrounding her conservatorship and overall well-being.
As the #FreeBritney social media movement continues to gain support online, Jamie Spears told Page Six in a new interview that he thinks the "aggressiveness" of the pop icon's fans is completely misguided and further addressed the idea that he's unfairly keeping his daughter under emotional and financial control.
Calling the social media outcry "a joke," the 68-year-old argued:
"All these conspiracy theorists don't know anything. The world don't have a clue. It's up to the court of California to decide what's best for my daughter. It's no one else's business."
He continued expressing his support for the Toxic singer, adding:
"I love my daughter. I love all my kids. But this is our business. It's private."
Millions of Britney's fans don't seem to agree! Keeping a close eye on the starlet's social media accounts, they've recently claimed to uncover clues that she's secretly being held against her will. Jamie slammed those efforts and said that some supporters are taking things way too far:
"People are being stalked and targeted with death threats. It's horrible."
As you're likely aware, the 38-year-old songstress has been under a legal conservatorship since 2008, implemented after she suffered several mental breakdowns. A judge decided that her estate, financial and personal assets, and major career decisions were to be handled by her father and a lawyer. Jamie stepped down as primary conservator in 2019 and Brit's longtime care manager Jodi Montgomery took over his duties. This July, Spears' mom Lynne has also recently filed a request to become more involved in the singer's finances.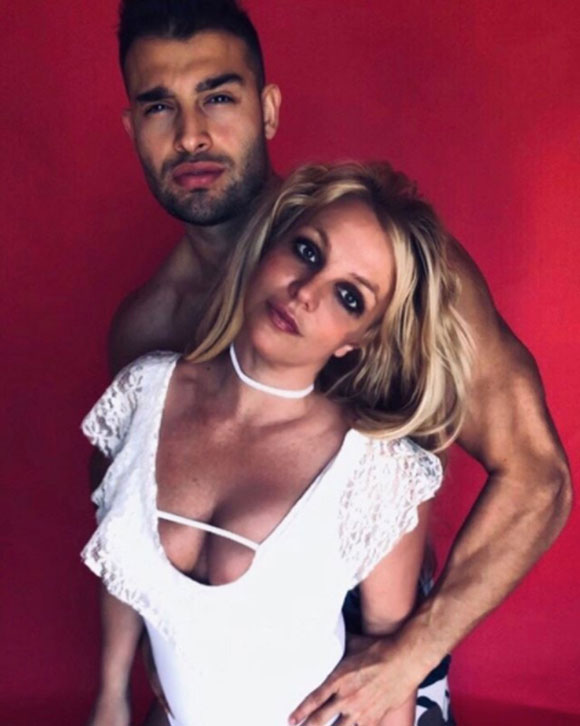 In the interview, Jamie also denied rumors that he or anyone else is stealing money from the Hold It Against Me crooner:
"I have to report every nickel and dime spent to the court every year. How the hell would I steal something?"
Well, there are ways if you get creative…
Despite all of the outside pressures, it's not surprising to hear him take this approach when he's been calling the shots in his daughter's life for years. He's also not the only family member to voice their opinion on Britney's conservatorship.
The singer's brother Bryan recently offered some context saying while the legal order has always been "a great thing" for their family, he admitted his sister has "always wanted to get out of" it.
He told host Drew Plotkin on an episode of the As Not Seen on TV podcast:
"It's very frustrating to have. Whether someone's coming in peace to help or coming in with an attitude, having someone constantly tell you to do something has got to be frustrating."
While the 43-year-old said that he does not fully understand the #FreeBritney movement, he challenged supporters to see the other side of the coin:
"I am aware that feel like maybe she's being confined or held against her will in some capacity, but I can't really speak for them… been a great thing for our family, to this point, and keep hoping for the best."
Do U think this will do anything to deter calm concerns among Britney's fans? Share your reactions to this (below) in the comments…
Related Posts

Source: Read Full Article