We are so happy for Bebe Rexha.
The I'm A Mess songstress had a mental health breakthrough; she has been diagnosed as bipolar.
While the state of confusion and suffering from such a disorder is not something we'd ever cheer, the fact it was identified for her is a big deal; it's the kind of thing that can just shift your entire world into clarity.
As she explained on Twitter Monday:
"For the longest time, I didn't understand why I felt so sick. Why I felt lows that made me not want to leave my house or be around people and why I felt highs that wouldn't let me sleep, wouldn't let me stop working or creating music. Now I know why.
I'm bipolar and I'm not ashamed anymore. That is all. (Crying my eyes out.)"
Aw! There is no reason at all to be ashamed!
We're actually incredibly impressed with Bebe for speaking out about this in public. Awareness and normalization of mental health issues is so important!
Not only does it remove stigma around mental illness by showing those who don't understand an example to which they can relate, it also gives other people who are suffering the encouragement they need to seek help.
So brava, gurl!
Another upside of going public for Bebe herself? She doesn't have to feel like she is not being her complete self in her music, and that is SO important for an artist! She continued:
"This next album will be favorite album ever because I'm not holding anything back. I love you all very much. And I hope you accept me as I am."
That is such an intriguing declaration. We already thought Rexha was being her complete, honest self, so this is about to get really interesting.
What can we expect on this new album? Just last week she teased:
"New music is so fire"
and
"I got 12 new songs. I feel like I should just make it an album?"
When asked what they were sounding like, she tried to capture it by saying:
"Dance Anthems. Put your dancing shoes on bitches… Inspired by Toxic by Britney Spears era."
OK, that just sounds AMAZING! And frankly Bebe is the perfect person to capture that right now.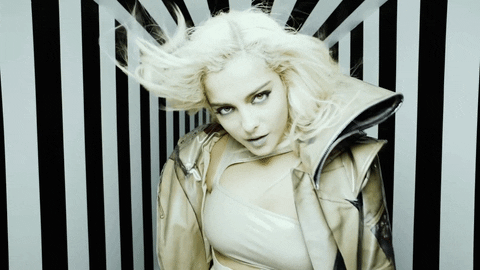 The 29-year-old concluded Monday's announcement by saying:
"I don't want you to feel sorry for me. I just want you to accept me. That's all. Love you."
Well, we definitely accept you, gurl.
And mostly feel impatient for that new music! It sounds MWAH!!
Source: Read Full Article