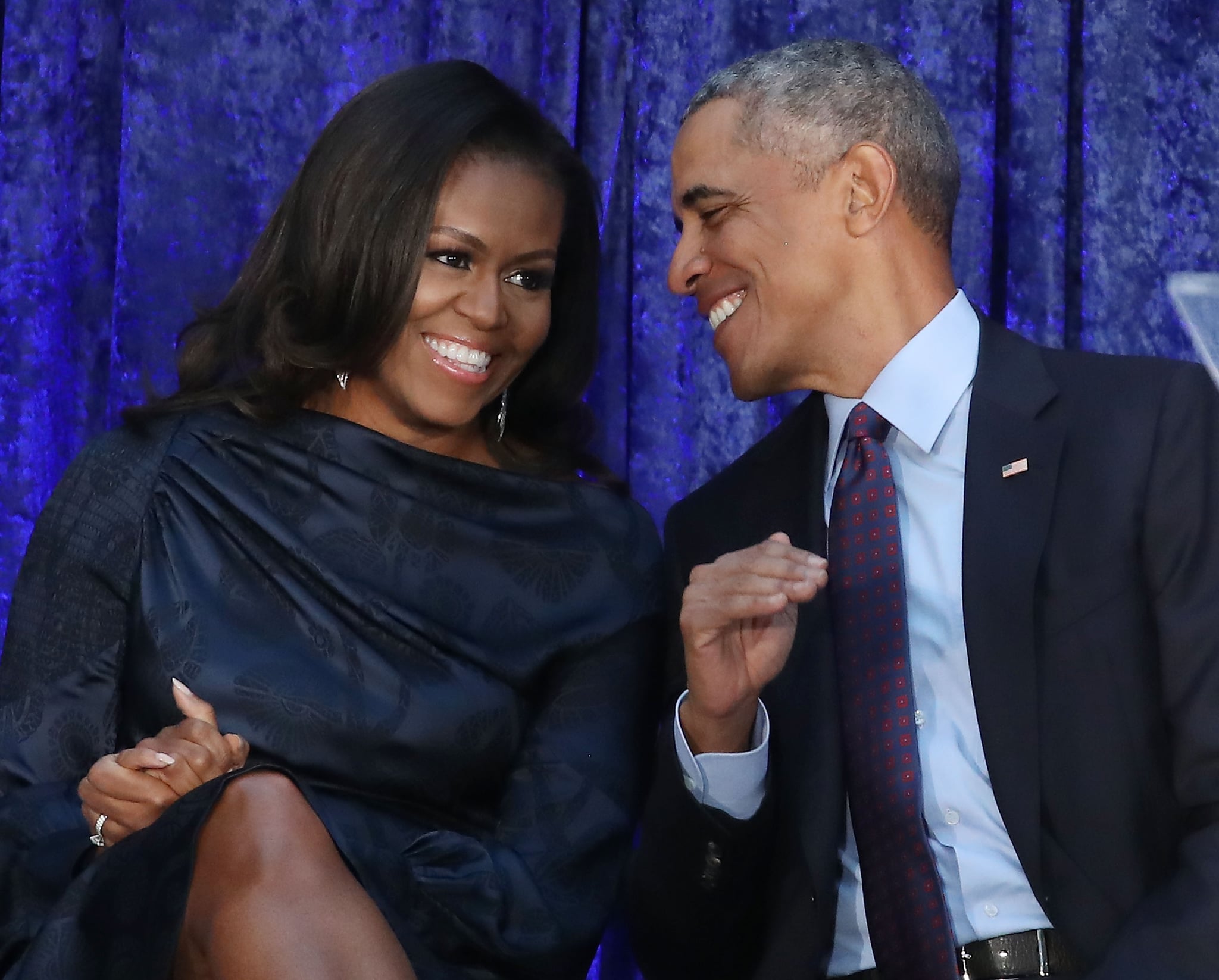 Image Source: Getty / Mark Wilson
It should come as no surprise that when it came time for Barack Obama to announce his favorite books of the year, he did it in a way that made us swoon over his relationship with Michelle. On Friday, the former president took to social media to reflect on the great pieces of art that came out of the past year. Favorite songs? "Apesh*t" by The Carters, "My Own Thing" by Chance the Rapper, "One Trick Ponies" by Kurt Vile, and more. Favorite movies? Black Panther, Roma, Won't You Be My Neighbor, and more. His favorite book of the year was an obvious choice: Becoming by Michelle Obama. "(obviously my favorite!)" he wrote alongside his pick.
"As 2018 draws to a close, I'm continuing a favorite tradition of mine and sharing my year-end lists," Barack captioned the Instagram post. "It gives me a moment to pause and reflect on the year through the books, movies, and music that I found most thought-provoking, inspiring, or just plain loved. It also gives me a chance to highlight talented authors, artists, and storytellers – some who are household names and others who you may not have heard of before." Check out the post below, and see the sweet gesture for Michelle.

Source: Read Full Article