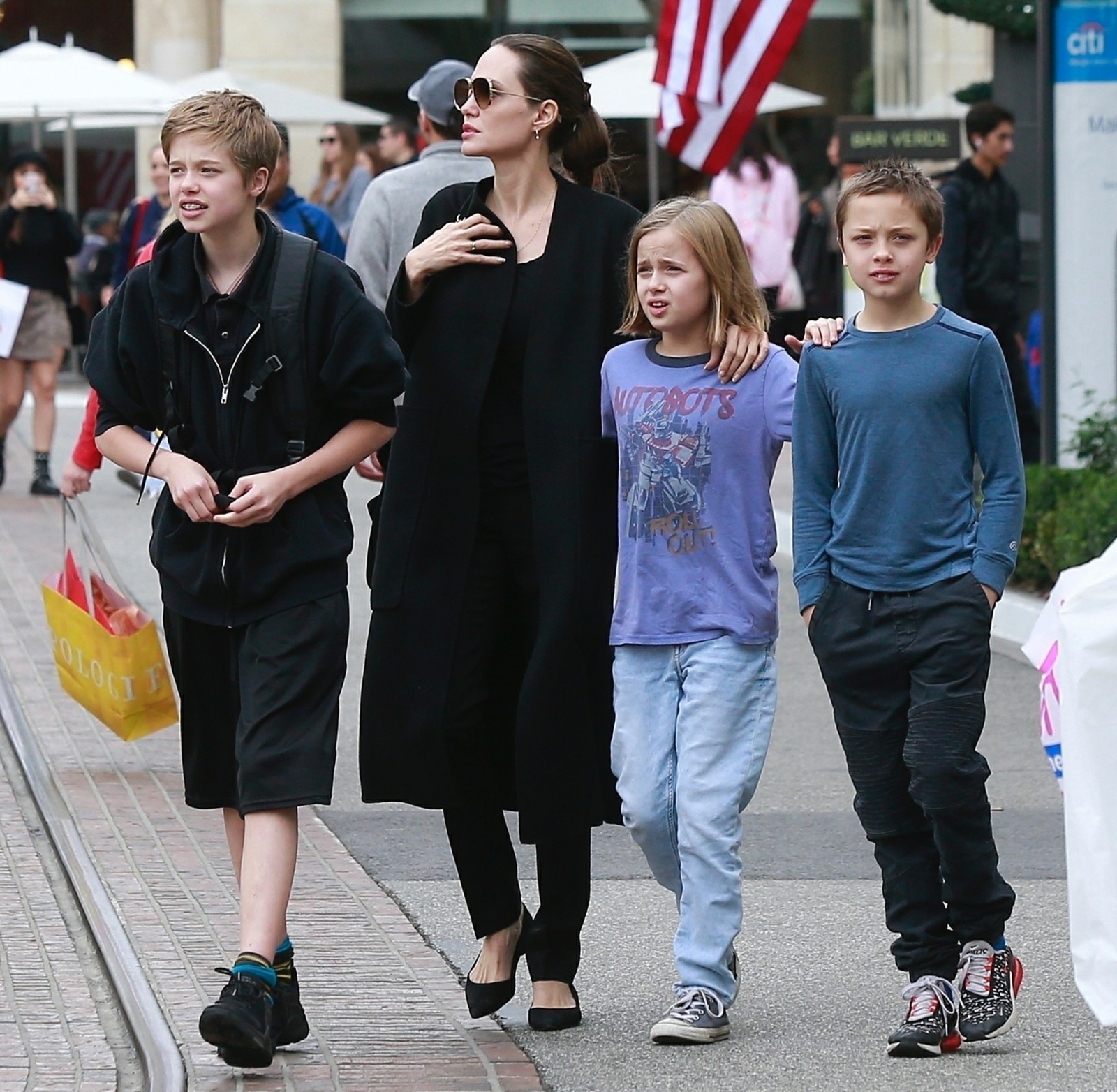 Angelina Jolie is the kind of person who still goes to malls and brick-and-mortar stores to shop. She probably knows that she could find everything she wants online, but I guess with six growing kids, she probably wants them to try on stuff before buying. So it happened again: Angelina got pap'd with some of her kids. Angelina took the three youngest kids – Shiloh, Vivienne and Knox – to the Grove in LA. They went to Crate & Barrel, Barnes & Noble and… I can't see any other bags, but they probably went other places. The other day, I actually did some Christmas shopping in some stores too – I went to Pier One (didn't buy anything) and Barnes & Noble (bought way too much).
We still haven't heard much about the deal Angelina and Brad agreed to, even though "sources" claimed that Brad "got what he wanted," even if what he got was less than 50% custody. I'm wondering if they negotiated a deal for Christmas too – does Angelina get the kids on Christmas morning, and Brad gets them on Christmas afternoon? Ah, divorced parents Christmas drama. Tensions will be high, no matter what. I predict we'll be unwrapping some Jolie-Pitt Christmas beef on December 27th.
The kids look fine with their mom though. Those Jolie-Pitt genes are so funny – Shiloh, Knox and Vivienne all look alike. The only thing that bugs me is that everyone but Viv is covered up in warmer clothes. Maybe Vivienne just runs hot, no matter the temperature.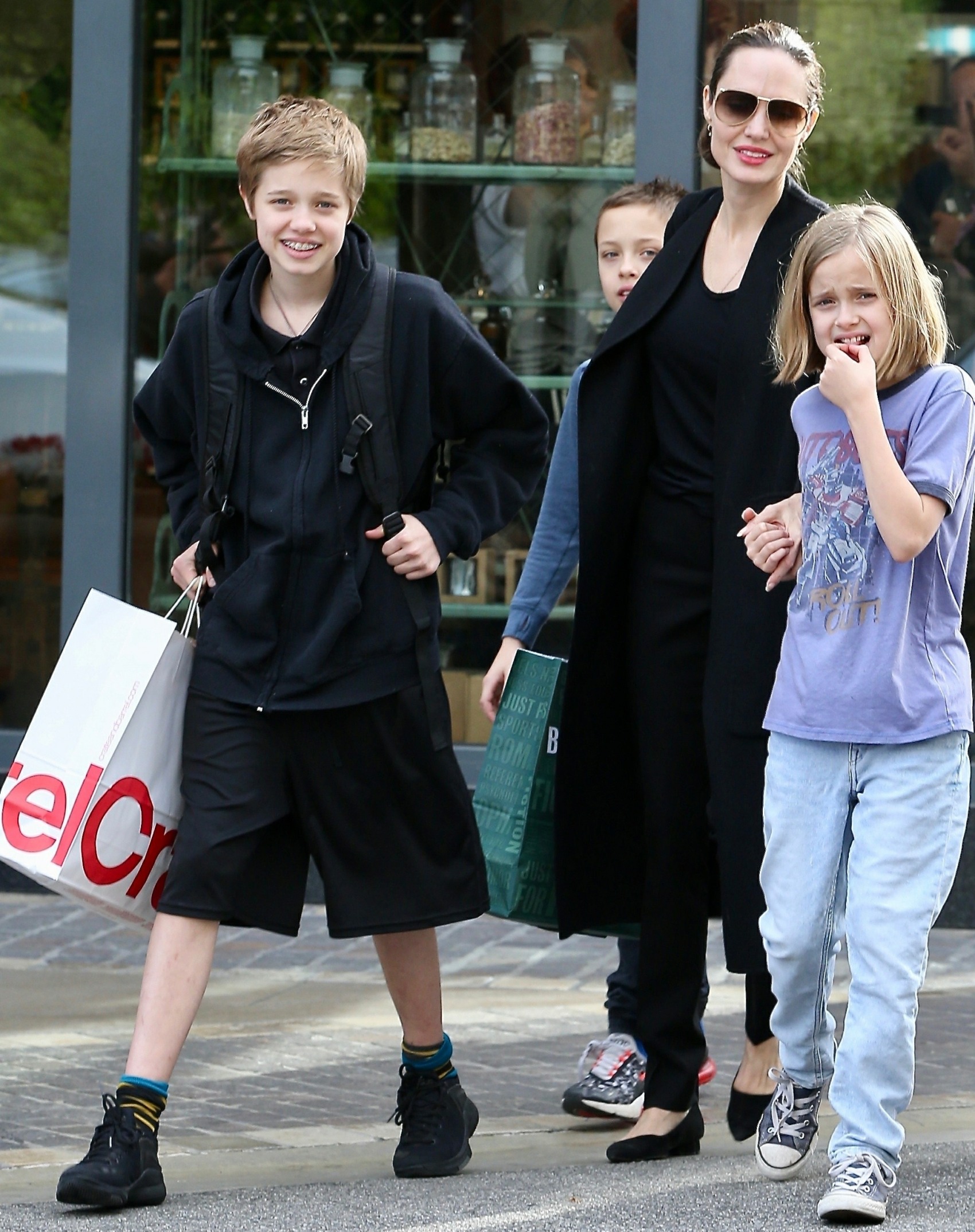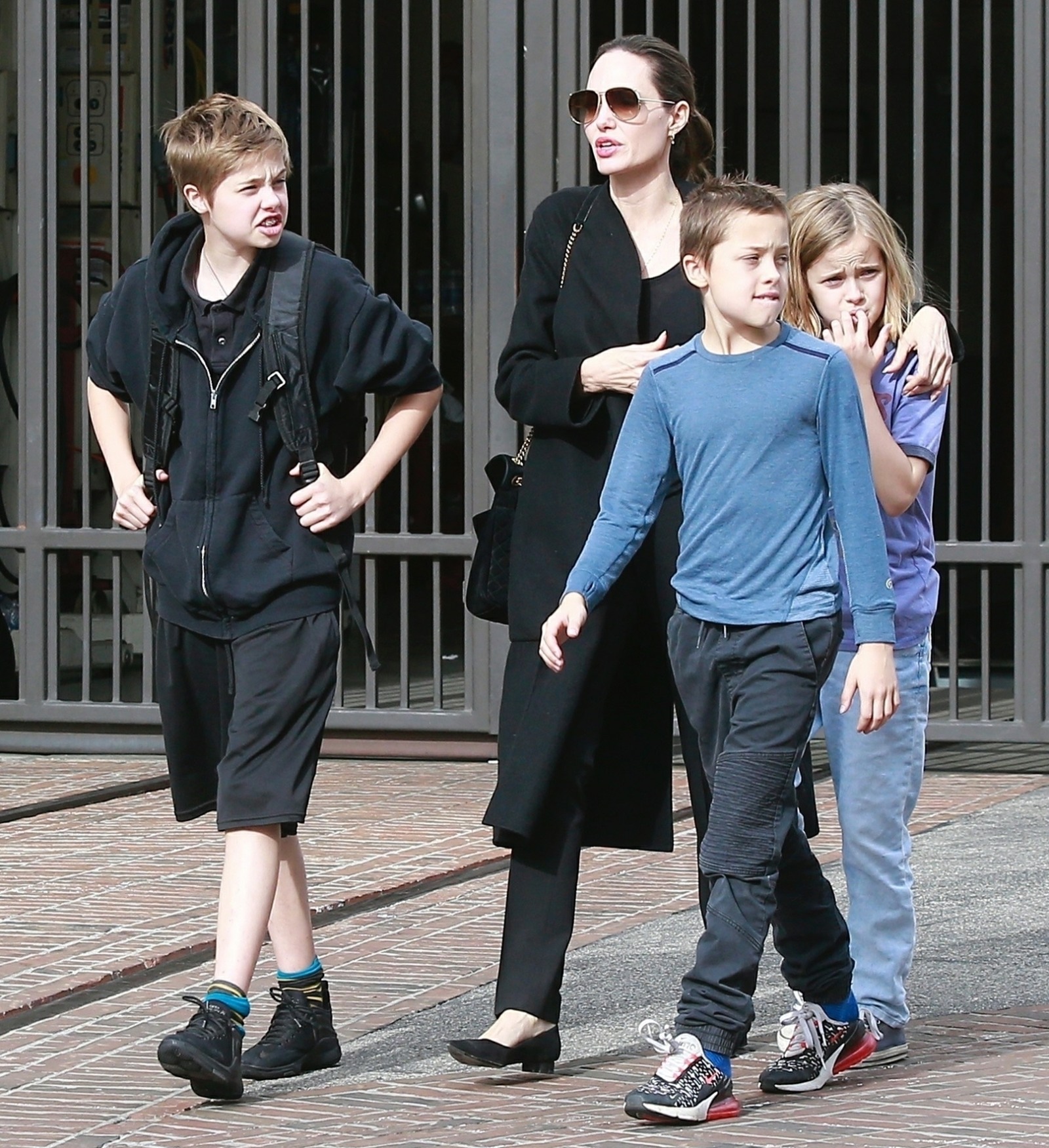 Photos courtesy of Backgrid.
Source: Read Full Article